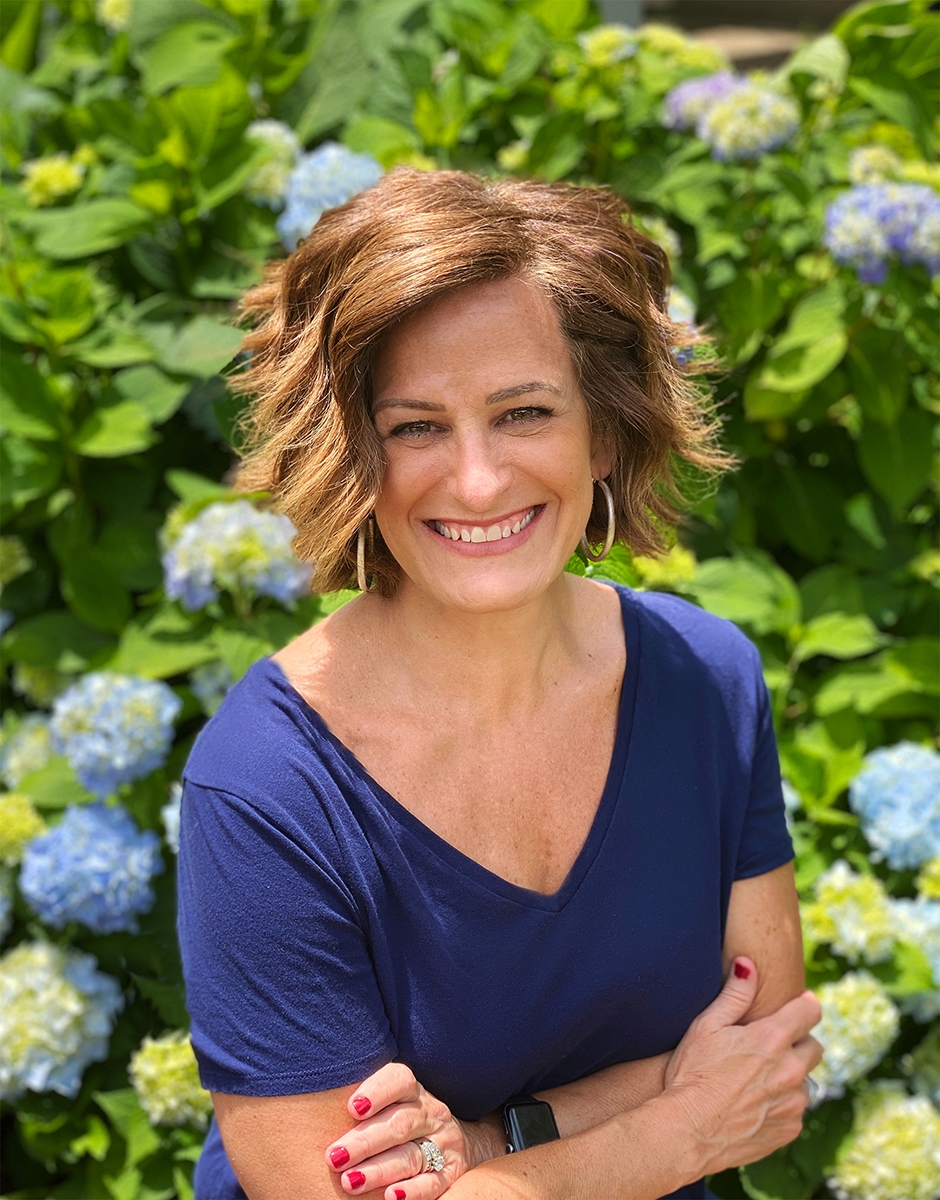 April - May - June 2023
"Spring: a lovely reminder of how beautiful change can truly be." – Author Unknown
Many of us are afraid of change; we like things to stay as they are, providing us comfort, a sense of security and stability. But sometimes getting out of our comfort zones can be good. Change can bring about an exciting sense of renewal and rejuvenation. And what better time of year to welcome a bit of change into our lives than spring – after all, spring is the season when nature is revived. Chilly days transform into ones of warmth, trees are budding, flowers are blooming … all signs of change.
Throughout this issue, I'm excited to share with you ways to change and embrace all that spring signifies. Now keep in mind I'm not necessarily talking about big changes – sometimes small ones can have big impacts. For instance, consider breathing new life into your living spaces with the quick and simple suggestions offered in "Spring Forward With Home Décor." Don't miss "Décor Dilemma" for insight into remodeling projects that are sure to make your home the best it can be without breaking your back, or the bank. "Surface Selection" details how to choose the right countertop for your home, a change that can completely transform the look, feel, and functionality of your kitchen or bathroom.
And don't forget about your outdoor living space as well – the perfect spot for soaking up spring's sunshine and smelling those beautiful flowers. "Outdoor Oasis" features some of the top trends for creating the perfect outdoor living space. From Phantom screens to fireplaces to outdoor kitchens to pools (shout out to photographer Joseph Anthony for capturing our beautiful front cover photo featuring the stunning pool by Aquatic Artist and the magnificent home by Shail Construction), incorporating changes such as these into your outdoor living environment is a surefire way to enjoy the season. "Gardening Guru" and "Homegrown Herb Gardening" share tips for successful gardening and suggestions for horticultural and culinary additions to your warm weather garden, further enhancing the beauty and enjoyment of your outdoor living spaces. Additionally, "Proper Petscaping" illustrates how you can keep these lovely outdoor areas nice and manicured, while protecting your pup at the same time.
Looking to change up your menu now that the warmer weather is upon us? It's time to say goodbye to the comfort foods that carried us through winter. Be sure to read "Spring Greens" for ideas on how to incorporate beautiful leafy greens into your seasonal cuisine – and I'm not just talking about the same ol' spring salad. "Be A Barbecue Burger Grillmaster" shares a delicious slow-cooker twist on the traditional recipe, so next time you're entertaining, change it up a bit with this recipe – your guests will surely thank you! And to help quench your thirst this spring, "Secret Garden" features the perfect spring cocktail.
Now is the time to change out your closet – pack away those bulky sweaters until fall and check out "Fashion Forecast" for warm weather wardrobe trends … trends that are also popping up in interior design! Why not change up your home library and stock up on the latest literary works? "Good Reads" is here to help. Looking to make a career change? Check out "Franchising … Is It A Fit For You?" to see if this is the right path for you. Go after that smile you've always dreamed of – "A Stunning Smile – All About Veneers" details what you need to know if you're ready to make that change.
These are just a handful of the wonderful articles for you to enjoy in this issue of CIRCA Magazine. No matter how you choose to spend your spring, please be sure to visit and support the incredible businesses – the backbone of our community – that advertise throughout the entire magazine. Just don't forget to tell them you discovered them in CIRCA Magazine! See you this summer!