Winter Prescriptions From The Kitchen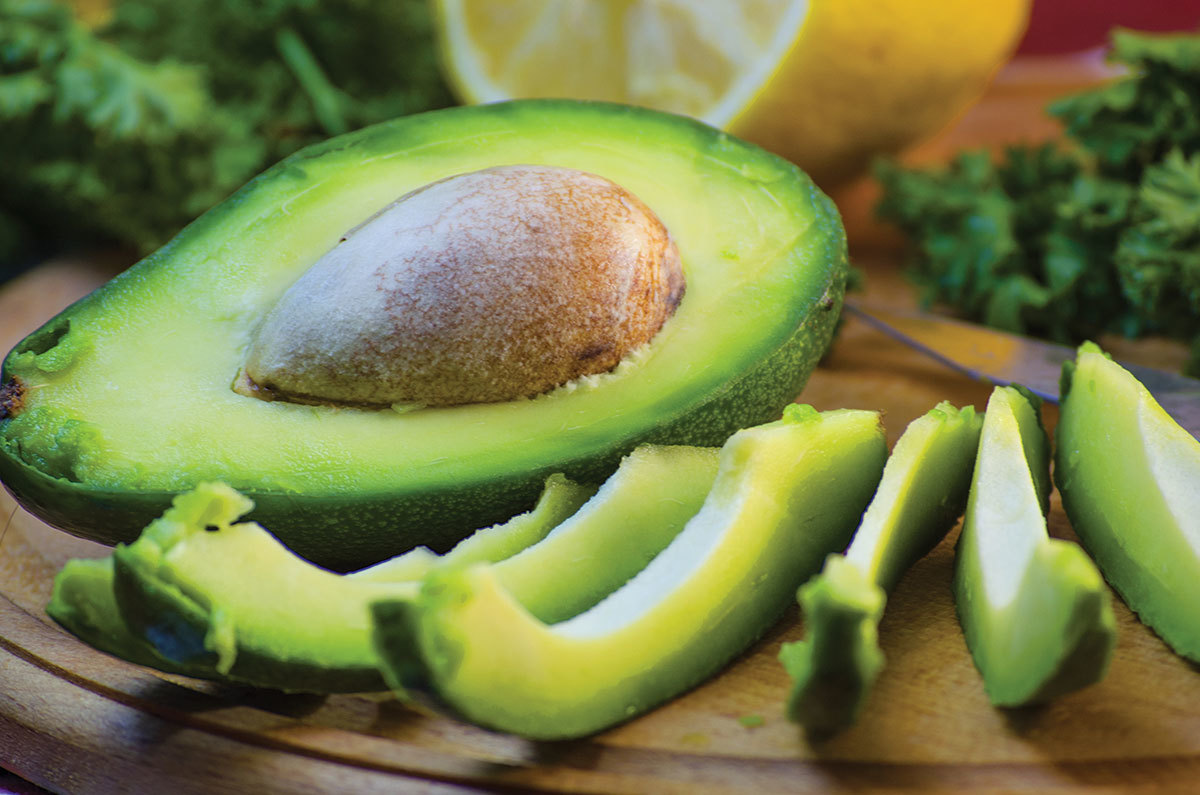 It's the start of a new year, and today is the best time to begin new eating habits that will carry you into the rest of the year. Changing unhealthy eating habits starts with the diet choices we make each day. The key to a healthy mind, strong body, and happier life is a well-planned diet and nutritious food choices.
Adopting healthy behaviors does not happen overnight, but it's not about the process – it's about the results.
"But it's difficult," you say. "It's just too hard to eat healthier due to my work schedule, my family, or my lifestyle." I'm here to tell you that it's a lot less challenging than you think.
The nutritional value of eating at home versus eating out is night and day, and incorporating healthier eating habits within your diet is simple, according to tips from the American Heart Association. For example, planning your meals can help your body and your wallet, allowing you to buy in bulk and capitalize on savings at your local grocery store. Perhaps use your weekends to cook the next week's meals, and buy your favorite fruits and vegetables for quick, no hassle snacks. You can maintain a well-balanced diet with low-fat dairy products, fruits, vegetables, or whole grains. Lastly, I encourage you to introduce your diet to superfoods.
Superfoods are foods that are packed with nutrients, providing your body with extra doses of vitamins and minerals. These superfoods are often dense in antioxidants, fibers, and healthy fats, which help ward off cholesterol, heart problems, and disease. Several fruits, such as blueberries and kiwi, and leafy greens, such as kale and spinach, make the list of superfoods due to their high vitamin count. Today I'll introduce you to two recipes using two different superfoods – avocados and salmon.
Avocados are perhaps the most popular superfood on the market – even making an appearance in some fast food restaurants such as Subway and Panera Bread. But don't let that fool you – its nutrient-dense properties are abundant. Avocados are rich in healthy monounsaturated fat, which appears in the form oleic acid, helping to lower cholesterol and the risk of heart disease or stroke. Avocados have gained popularity in America because they are the main ingredient in guacamole, but most people fail to realize that avocados also pair well with salads and lean protein – they even taste pretty good whole.
Salmon is an excellent source of protein – and unlike most fatty meats, such as beef or chicken, it's very high in omega-3 fatty acids. Omega-3 fatty acids are essential fats, which are needed for the body to function properly, but are not produced by the body. Contrary to their reputation, these fats are heart healthy, reducing the risk of high blood pressure and irregular heartbeats.
Here are some superfood recipes to get your new year started on a healthy note.
Avocado Omelet
Using sliced avocados is an easy solution for your breakfast problem. This bright, flavorful treat combines Swiss cheese, chives, and avocados to create a flavorful dish that will start anyone's day the right way.
– 1 avocado, seeded and cubed
– 1/2 small tomato, seeded, diced
– 2 1/2 tablespoons jarlsberg cheese, shredded
– Salt and freshly ground black pepper
– 8 large eggs
– 1 tablespoon chives, snipped, fresh
– 1 tablespoon butter, unsalted
Toss the cubed avocado, tomato, and cheese together in a small bowl. Season the mixture with salt and pepper to taste. In a second bowl, lightly beat the eggs with the chives. Melt the butter in a skillet over medium heat. Add eggs. Cook without stirring until the omelet starts to bubble around the edges. Gather the mixture toward the center of the pan. When the bottom is set, gently add the avocado mixture over half the omelet. Fold the remaining half over the avocado and cook until the filling is heated through. Slide the omelet onto a plate and enjoy.
Blackened Salmon over Mixed Greens
This delicious meal features a refreshing tomato juice vinaigrette poured over blackened salmon on a bed of mixed salad greens. The best part is it can be made in less than 30 minutes.
– 6 tablespoons cajun-style blackened seasoning
– 6 salmon fillets, 6 ounces
– 4 tablespoons olive oil, plus 1 teaspoon, divided
– 1/2 can tomato-vegetable juice (8 ounces)
– 1 tablespoon balsamic vinegar
– 1 tomato, chopped
– Salt and freshly ground pepper
– 16 ounces mixed greens
Sprinkle seasoning over salmon fillets. Cover and refrigerate. Preheat grill for high heat. Lightly oil grill grate and lightly brush olive oil on salmon fillets. Cook salmon for 4 to 5 minutes per side or until it easily flakes with a fork. In a small bowl, mix together tomato-vegetable juice, vinegar, tomatoes, olive oil, salt, and pepper to make vinaigrette. Place salad greens in a large bowl and drizzle with vinaigrette. Toss to coat. Divide greens among individual serving plates. Top each plate with a salmon fillet. Eat to your heart's content.
Changing your eating habits is a process, but the benefits to your health and wellness are plentiful. By spending a little more time planning your meals around nutritious alternatives and getting creative in the kitchen, 2017 can be your healthiest year yet!
This article was written with the help of factual information from the American Heart Association and WebMD.