What's Up Wake Forest?
Stay Up-To-Date For Summer Fun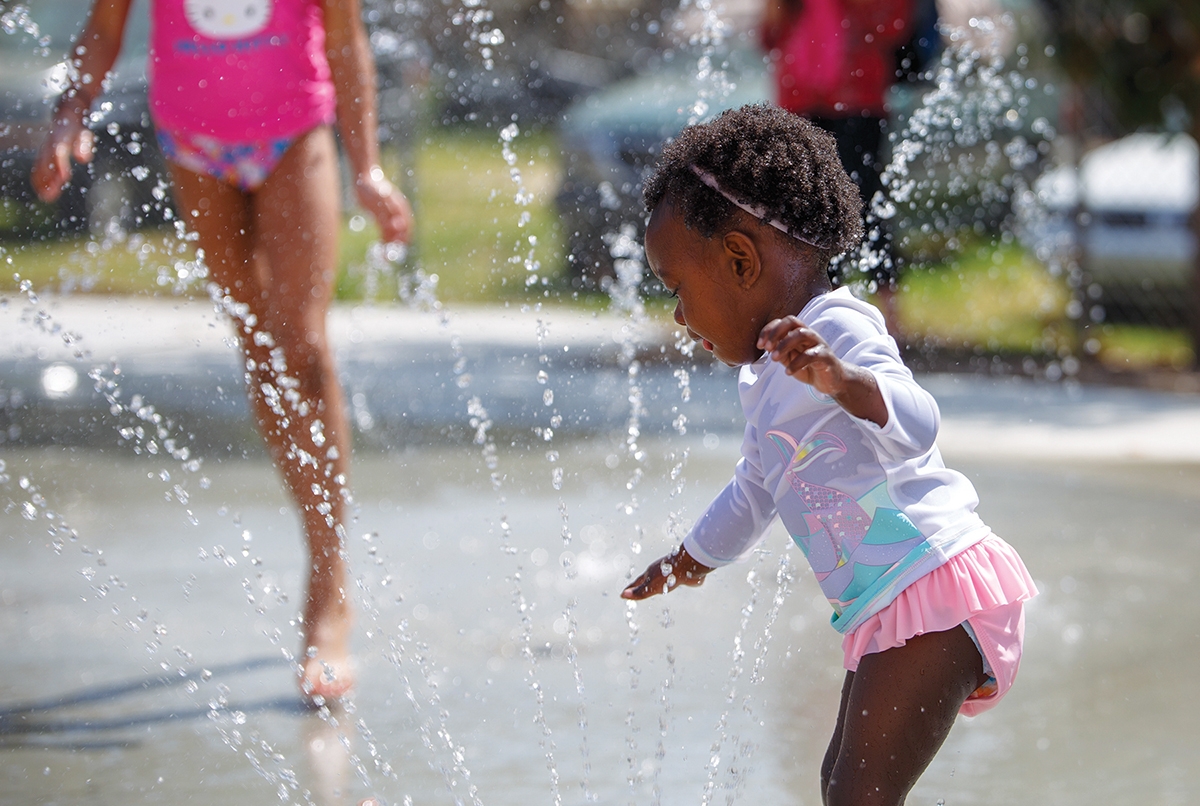 We really miss seeing all of you at our events and look forward to when we can be back together. In the meantime, here's how you can stay up-to-date with the Town of Wake Forest and stay active while enjoying our parks and greenways. Stay strong Wake Forest!
Ways to Stay Informed
If you want to know the latest information about the Town of Wake Forest, here are several ways to remain current on programs, services, and events:
– Download the app. You'll have useful information at your fingertips. Search for the "Town of Wake Forest" app in Google Play, iTunes, or in Apple's app store.
– Find us on social media. We're on Facebook, Twitter, Instagram, and Nextdoor. Search for "Town of Wake Forest."
– Visit the website. Updated regularly, wakeforestnc.gov is your portal to complete information on programs and services. Use our Google-powered search engine to find topics of interest. Subscribe to E-Notifier and sign up for one or more categories to receive traffic alerts, police advisories, Board of Commissioners agendas, and more via email.
– Watch videos. View Town of Wake Forest videos on YouTube and real-time streaming video broadcast on Wake Forest TV 10 directly from the town's website.
Town parks and greenways
During the COVID-19 pandemic, Wake Forest parks have been a welcome reprieve for residents seeking an outdoor escape. All greenways and parks, including Flaherty Dog Park, remain open to the public. Please note: due to COVID-19, playgrounds may be closed and water fountains turned off, so be sure to plan ahead. The Parks, Recreation & Cultural Resources Department has released guidelines advising citizens how to use town parks and trails in a manner that will reduce the transmission of COVID-19. These guidelines are based on direction from the National Recreation & Parks Association:
– Refrain from using parks or trails if you are exhibiting symptoms.
– Follow CDC's guidance on personal hygiene prior to, during, and after use of parks or trails.
– Observe CDC's minimum separation of six feet from other individuals at all times.
– While on trails, warn other users of your presence and step aside to let others pass.
– Follow CDC guidance on the maximum advisable size of social gatherings.
– Reduce crowding and travel by sticking to close-to-home parks and trails.
– Select alternatives to crowded parks and trails.
– Obey all closures of community centers, playgrounds, and restrooms.
– Minimize use of high-touch park amenities such as benches, picnic tables, trash cans, and railings.
Taylor Street Park Sprayground
Although its opening was delayed due to concerns about COVID-19, the Taylor Street Park Sprayground, 416 N. Taylor St., officially opened for the 2020 season on June 13. The sprayground, which is free and open to the public, operates Monday - Saturday from 10:00 AM - 7:30 PM and Sundays from 1:00 PM - 8:00 PM, in two-hour sessions, with each session followed by a 30-minute closure for cleaning. The facility is scheduled to close for the season on September 8. The situation surrounding COVID-19 continues to evolve, so the sprayground operating schedule is subject to change. For the most up-to-date information, visit wakeforestnc.gov and search "Sprayground."
Holding Park Aquatic Center
The Holding Park Aquatic Center was scheduled to open for the 2020 season over the Memorial Day weekend. However, due to COVID-19, its opening was postponed until mid-June. For information about Holding Park Aquatic Center, including operating schedules and COVID-19-related safety measures, visit wakeforestnc.gov and search "Aquatic Center."
Renaissance Centre Virtual Events
Although the Wake Forest Renaissance Centre is closed and in-person events canceled, "the show must go on-line." The Renaissance Centre is set to begin offering a series of free online visual and performing arts experiences you can enjoy from the comfort of your home. One of the Renaissance Centre's signature events, The Malpass Brothers concert, will take place virtually on Saturday, July 25. The event will begin at 7:00 PM and can be streamed via the Renaissance Centre Facebook page. To learn more about the Renaissance Centre, including their virtual programming, like them on Facebook and sign up for free updates via E-Notifier at wakeforestnc.gov/communications/e-notifier.
"Take Me Home" Program
According to the Alzheimer's Association, about six out of ten people living with dementia will wander away from their homes. As the development of the disease continues, it can become increasingly difficult and potentially impossible for the person to find their way home. Many children with autism may also wander. That's why the Wake Forest Police Department (WFPD) is introducing a new program designed to help officers find and return home safely people with disabilities as quickly as possible when they wander away from their families or caregivers.
The "Take Me Home" initiative is designed to protect children, adults, and the elderly with disabilities, such as autism, Down syndrome, or Alzheimer's and other dementia disorders, who go missing and may be unable to communicate who they are and where they live. The program is a free, voluntary, and confidential database offered, managed, and maintained by the WFPD for Wake Forest residents. It is only accessible to law enforcement via the WFPD. Enrollment is easy: caregivers can register family members with special needs by completing the online form at wakeforestnc.gov/police/community-outreach/take-me-home.
Stay Connected
You are encouraged to visit wakeforestnc.gov/covid-19-coronavirus/alerts-closures for a complete listing of town cancellations, postponements, and closures. Community health and safety is our top priority. The situation surrounding COVID-19 is ever-changing, so town officials are closely monitoring daily updates and following guidelines from the Wake County Health Department, N.C. Department of Health and Human Services (NCDHSS), and the Centers for Disease Control (CDC). Additional information and updates will be provided as circumstances warrant.
Amanda Cochrane
The marketing and business relations associate for the Town of Wake Forest. To learn more about town events, sponsorship opportunities, and how you can be involved, contact Amanda.