Wedding Whimsy
Serving Up A Sweet New Trend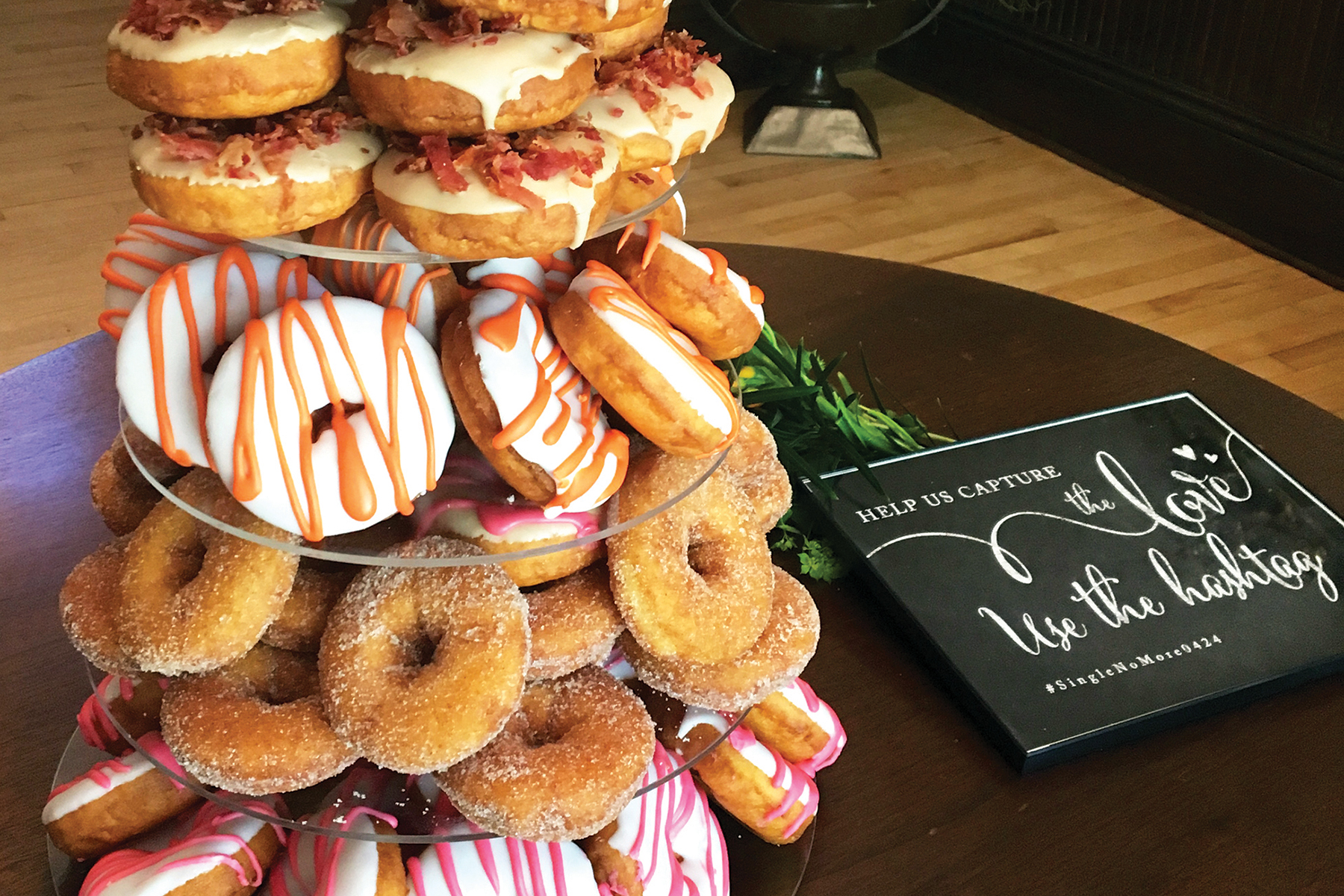 Perhaps it started with elopements. Or could it have been the personalized vows? Maybe it was the brides who skipped the white dress. It seems that modern couples are more eager than ever to express their unique personalities through their wedding celebrations, and many wedding traditions are no longer "must-haves." One of the latest traditions in question? The classic wedding cake.
Every week, we hear from couples who want to serve donuts instead of cake at their weddings. What's the appeal? The majority say they simply don't like cake very much, and are unwilling to foot the bill for an expensive dessert that they're not excited to eat themselves. Many also like the idea of offering sweet, savory, and unusual flavors to their guests. For instance, maple iced donuts with bacon pieces or strawberry shortcake donuts are delicious and memorable treats that all guests are sure to enjoy.
In this age of Pinterest, when brides and grooms can find inspiration for every detail of their big day, donut displays can be adapted to fit any venue – from the rustic elegance of a restored barn (a donut bar on antique plating, please) to the modern sophistication of a converted Downtown warehouse (perfect for a clean and simple donut tower).
Couples have nailed other thoughtful touches like to-go boxes for after-party snacking and whimsical donut tower toppers with slogans like "Donuts for each other" and "All you need is love. And maybe a donut." Some brides and grooms have even served wedding donuts perched on champagne glasses filled with milk, while others have paired donut bars with coffee stations.
If you or a loved one are in the throes of planning this special day, deciding upon which sweet treats to serve your guests is likely on your to-do list. A customary wedding cake is certainly an option, but if you're unfettered by tradition, the possibilities are endless. 