Wedding Day DIY
Personalize Your Perfect Day With These Fun Do-It-Yourself Wedding Day Projects And Ideas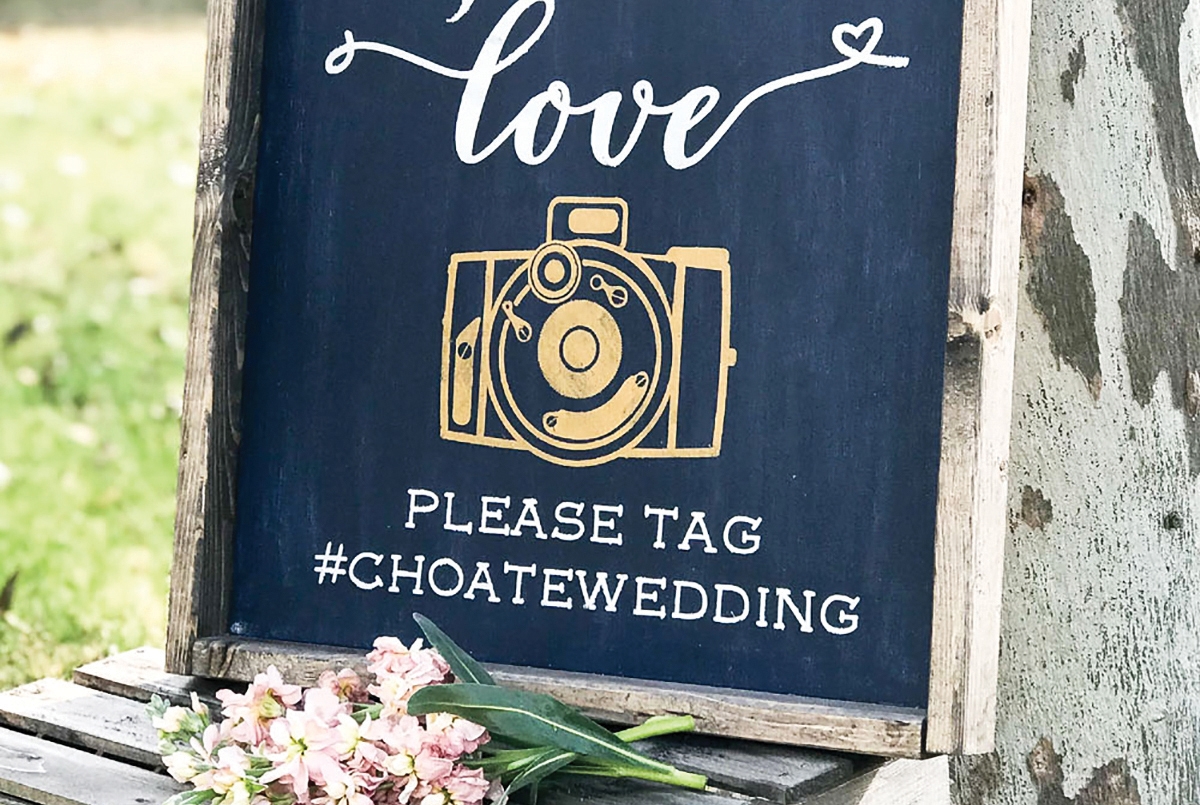 Summer is the season of love. From wedding showers to the actual wedding, summertime is prime time to celebrate the union of loved ones. While traditional wedding aspects are very meaningful, the big day, and the special events leading up to it, should reflect the personalities of the happy couple. With DIY being all the rage, there are so many ways to incorporate more personal touches into the event than ever before, making it as unique and memorable for the guests as it is for you and your significant other. Here are just a few examples ...
Gather up the bridesmaids and host a DIY party to create fabulous personalized signs and pieces to use around the wedding and reception venues. You can create custom-made items to display that clever Instagram hashtag you've selected for the wedding; honor loved ones who have passed, but you still want to include in your day; or direct guests where to sit. Having each of your attendants create these specialized pieces with you offers not only a unique and bonding experience – and some pre-wedding fun during an oftentimes stressful process – but also lasting and valuable memories you will cherish long after the big day. If you want to include a little wit into the ceremony, maybe create a cheeky sign with a fun saying for the ring bearer to carry down the aisle – a surefire way to bring a smile to the face of every guest. No matter what, never be afraid to show your personality throughout the wedding ceremony and reception – after all, it's your day!
Wedding guests traditionally sign a register to show who attended – why not shake things up a bit with a personalized sign featuring your names and the wedding date for everyone to sign? In addition to a "document" of who attended, you will have a special work of art you can display in your first home together as a great reminder of who celebrated your special day with you. Creating a custom card box for the gift table is a charming way to show guests where to place cards and gift envelopes.
Beautiful tablescapes are a key component of the reception that most brides have envisioned since the day their wedding planning started. These can range from simple to elaborate, as long as they reflect the style and personality of the couple. If rustic vibe is your thing, why not incorporate thin wood slices from a tree, painted with chalkboard paint for place markers? Simply hand-letter the names of each guest and their table numbers with chalk – a whimsical and personal take on the traditional seating card. Take this one step further by attaching some twine or ribbon to the tree slice for a keepsake ornament for those guests to take home as a memento of your day.
By combining a little DIY action with some special wedding-planning fun with friends and family, you will be able to customize and create the day of your dreams – all while saving a little money, helping the overall budget (who doesn't want that?). But more importantly, you will be able to reflect on the projects created, remembering those moments where you all worked together and cherishing the love that went into each and every one of them.
Kasey Wright
Owner of AR Workshop Raleigh, offering hands-on graphic design and DIY workshops in a studio boutique.