Weathering Winter
Tips For Protecting Your Skin This Winter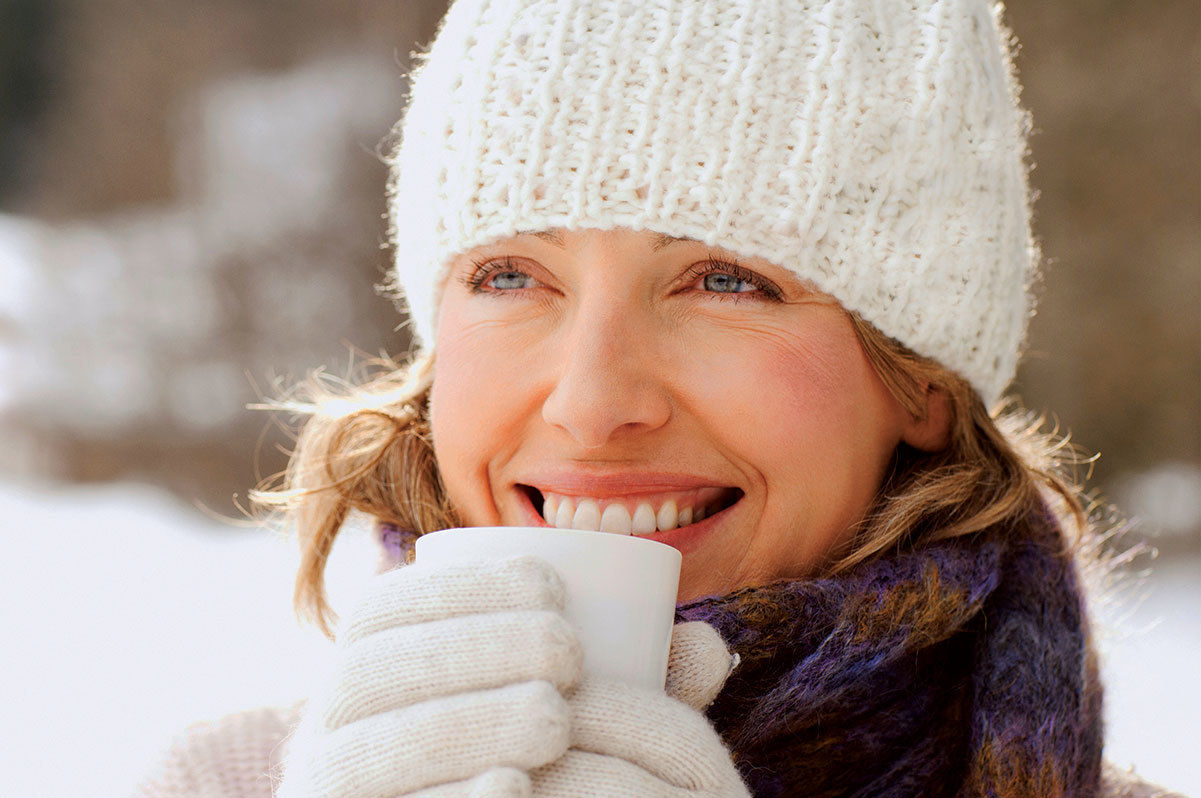 We are deep in the throes of winter and our skin is feeling the stress of the cold, dry winter months. Skin is always moving; it never stops. This is why we must always access and adjust our skin care regimens according to the environment, both inside and outside. One-size skin care is a myth. There are treatments and products that will help long term; however, changing with the seasons – winter, spring, summer, and fall, along with the seasons of life – are critical to maintaining beautiful skin.
Babies need very mild care for their delicate skin. Teenagers may need to change their routine periodically such as adding a serum to control acne or finding a cleanser and moisturizer that addresses their fluctuation of hormones. Mid-life brings a whole new challenge to the table, with acne that one didn't have as a teenager, or hormones that cause the skin to react adversely. Aging skin is when many start paying attention to their skin for a whole host of reasons.

All of this to deal with, and then here comes the wrath of winter weather. What to do to help your skin during the challenging months ahead? Success comes with a thoughtful, doable plan of action.
Here are some recommendations that will help you and your skin survive until the splendor of spring once again arrives.
– Even though it's cold outside, never forget to apply sunscreen daily. Use a good non-chemical sunscreen that won't clog your pores or create free radical damage when your skin is exposed to UV light.
– Use a gentle cleanser created specifically for your skin type, and make sure it is one that won't dry out your skin, especially since there isn't much moisture in the air during the winter months.
– If using a toner is part of your skin care routine, be sure to use one that doesn't contain isopropyl alcohol.
– Be careful when choosing a serum, as many can cause your skin to become photo-sensitive. It is important to have a professional help with this decision so that you select the best product for your needs.
– You may need to change your moisturizer for the winter months to one that is more emollient, holding in necessary moisture.
– Including a night cream for added moisture in your routine may be necessary during this time of year.
– It is important that your winter showers or baths are not too hot. Excessive heat can dry out your skin.
– Using coconut oil or lotion directly after bathing or showering will lock in some extra moisture.
– Protecting your hands by not using a harsh soap and applying lotion after washing is important during the colder, drier months. Many hand sanitizers can cause dryness as well, so avoid these if possible.
– Don't forget your lips in the winter. Apply a lip balm that doesn't contain petroleum-type ingredients.
– Use a humidifier in your home to help put moisture back in the air ... your skin will thank you.
Caring for your skin during the winter season is easy with just a few simple changes. Following these recommendations will keep your skin protected during the cold-weather months, from the tip of your nose to the tips of your toes.
Diane Mack
Licensed esthetician and oncology certified esthetician, and the owner of Esthetics By Caris, located inside Atlas Health & Wellness Associates (152 Capcom Ave., Suite 104, Wake Forest).