Our Heritage Revisited
Wake County's Yates Mill: The Queen Of All Mills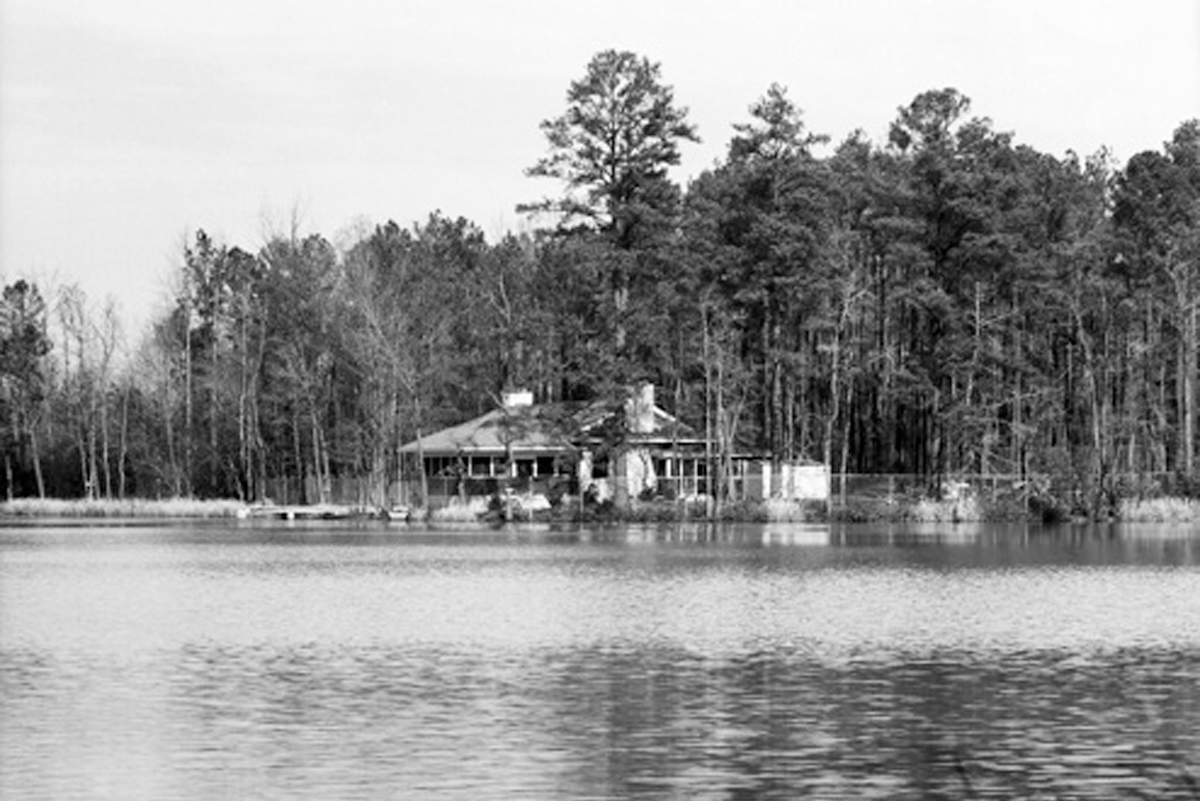 Who doesn't love the sight of an old mill and its pond, a place where wood, water, stone, and human once came together in nature only for good? In this issue, "Our Heritage" shines a bright light on Raleigh's Yates Mill, a structure and place that weathered good times and bad, even flood and fire, in its two-and-a-half-centuries. Fully restored, it was and is, according to the late author-architect, Grimsley T. Hobbs, "The Queen of all mills in North Carolina."
We begin the Queen's story with an excerpt from Kelly Lally's Historic Architecture of Wake County. "One of only a few examples of the early milling industry surviving in eastern North Carolina, Yates Mill was built and rebuilt in several stages beginning in the late eighteenth century. In 1761 the Earl of Granville granted the mill site on Steep Hill Creek to Samuel Pearson, who ran a milling operation there until his death in 1800. William Boylan, who established Raleigh's first newspaper, the North Carolina Minerva and Raleigh Advertiser, acquired the mill in 1820, eventually rebuilding it and modernizing it with new equipment. James Penny and his descendants, including Phares Yates, for whom the mill is named, owned and operated it from 1864 to 1948."
Located at 4620 Lake Wheeler Road, Yates Mill and its surroundings is now one of 12 historic sites comprising Raleigh's Heritage Trail. From the trail's website: "Historic Yates Mill County Park is Wake County's only remaining water-powered gristmill. The mill operated for more than 200 years, grinding corn and wheat into meal and flour, sawing logs into lumber, and carding wool. The mill is an outstanding example and record of the evolution of early industry in the lower piedmont region of North Carolina. Now restored, the mill is the centerpiece of a 174-acre nature park."
How was it, then, that the Queen came to be saved? In 1947, Raleigh businessman and philanthropist A.E. Finley, noted for his contributions to NC State, purchased the property, building a lodge retreat on Yates Mill Pond and protecting the decaying old mill. In 1963, the year the mill closed, NC State acquired the aged Queen, inadvertently buying her some time, when it purchased the rolling, thousand-acre throne upon which she rested to become one of its University Field Laboratories (experimental farms). Coming together only for good, in 1989 local citizenry established Yates Mill Associates (YMA), a non-profit figuring prominently in the happy "non-ending" of the Queen's life by garnering public attention and financial support for the mill's successful restoration. "The lush nature preserve provides a refuge for native wildlife and a research area for university scientists and students." Not only for the wildlife and scholars is refuge provided, but for us – just plain folks – too, and YMA's partnership with NCSU and Wake County assures this rich resource in perpetuity.
Head Miller, William Robbins, comes from the milling lineage of his great grandfather and grandfather. "I take great pride in having been part of the mill's restoration and continue to work with one foot firmly planted in the past and the other foot moving toward the future of historic preservation." YMA President, Margaret Lillard, shares Robbins' satisfaction. "I'm proud to be part of the Yates Mill Associates family, a dedicated group that has preserved a unique, irreplaceable treasure, loved and protected by generations of people dating back to before Raleigh and Wake County even existed. Every time I walk around or inside Yates Mill, every time I show a smiling child the fantastic, antique machinery in operation, I feel a living connection to those people. We're not related, but Yates Mill makes us kin." The kinship offered by the Queen of All Mills extends itself to woodlands, water, grain, and stone, uniting all of us who care about this rich local resource. And we are grateful for it.
Thanks to Kelly Lally Molloy; Margaret Lillard (Yates Mill Associates); William Robbins; Kim Andersen (North Carolina State Archives). Sources: Historic Architecture of Wake County, Kelly Lally; *Yates Mill Facts, Yates Mill Associates, www.yatesmill.org; raleighheritagetrail.com; Yates Mill, Elaine Jenkins, NCSU, 2003, http://poe.ced.ncsu.edu/adventure/yates_mill/.
Photo courtesy of NC State Archives.
Amy Pierce
Lives in Wake Forest's Mill Village, where she is a writer, minister, and spiritual counselor.