Unlocking The Future
Coding Today Can Open The Door For A Successful Tomorrow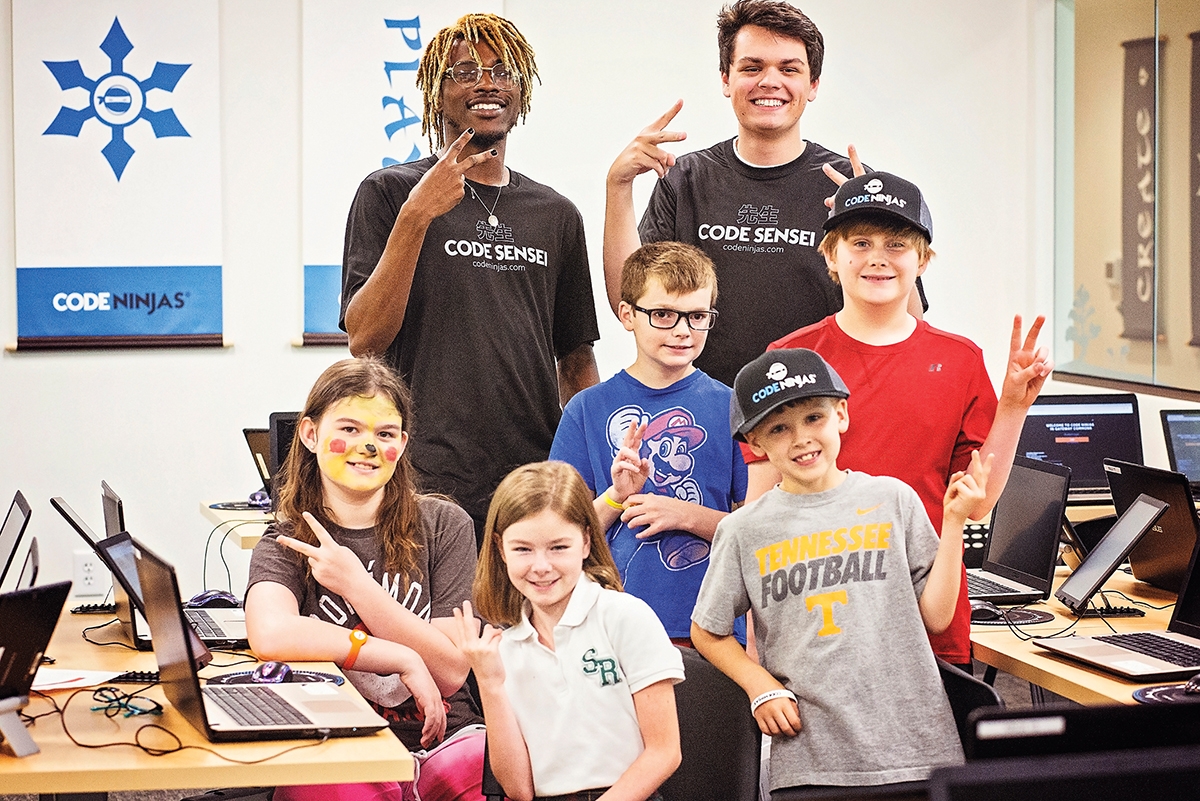 If you've tuned into our past articles, you'll know that we are big proponents of learning to code at a young age. With a variety of skills that can flourish with the ability to code – such as critical thinking, creatively thinking "outside the box," exercising teamwork, and more – obtaining knowledge of the "language of tomorrow" in youthful years provides an array of benefits that can prove necessary throughout a lifetime. Two talented young individuals within our community particularly demonstrate the successes that learning to code present.
Malcom Speed, a passionate coder, decided in the 9th grade that he wanted to become a cyber security specialist. Originally interested in video game development, he took a computer security class for a certification and was hooked. He even started a computer club at his high school, teaching himself Python – a high-level, general-purpose coding language – in the process. Now, at 20-years-old, Malcom is knowledgeable in coding languages Java and JavaScript as well. Malcom has also attended a "hackathon," an event in which participants received 24 hours to create a unique project within certain themes. His knowledge of coding, paired with skills gained from coding classes and clubs – including teamwork, creativity, and critical thinking – landed him several awards at the competition. The list of achievements doesn't end there ... Malcom is currently working on his continuing education certifications in offensive security and network and plans to become a malware analyst, saving the world from computer virus attacks.
Malcom's passion for coding is never-ending. Not only does he utilize his coding skills in high-level coding competitions and career pathways, he enjoys sharing his knowledge of coding languages with today's youth. Through his intelligence in the coding field and his variety of accomplishments, as well as his passion for spreading the popularity of coding, Malcom displays the many benefits that coding can provide.
Wright Esposito also demonstrates the positive characteristics that learning to code has to offer. At only 18-years-old, he already has a high school diploma and two years of college courses under his belt. Wright is one of the first graduates of NC Virtual Academy, a state-run online high school; he has also earned various technological certifications, including one from Microsoft. Wright's plethora of accomplishments at such a young age shows that learning to code is an asset that can certainly help today's children discover critical characteristics, confidence, and even career readiness.
In addition to his educated coding background, Wright showed career readiness at a young age as well. In 2015, he began his own drone company, Wright Sights, which provides monthly progress pictures for construction sites. Furthermore, he also owns Sloth Studios, LLC, a software, game, and app development company. In his free time, he engages in contract work for programming and enjoys teaching kids how to code. This goes to show that an early knowledge of coding can present a trajectory of success for careers in many types of technology.
When looking at both Malcom Speed and Wright Esposito, it is easy to see that their accomplishments are immense. Not only has learning to code provided them each with unique and impressive career paths, but it has given them ways in which they can share their knowledge and use it to benefit others. These real-life local examples demonstrate how vital exposure to coding at a young age is in the ever-so technology-driven world we live in today.
Malcom and Wright are both "senseis" at Code Ninjas Wake Forest. Their knack for working with kids is evident and they know how to mix the right amount of fun with learning, helping to make them definite favorites with the "ninja" students.

Photo courtesy of Nicole Fusan.