To Save Or Not To Save
Spring Cleaning Advice For Old Souls And Downsizers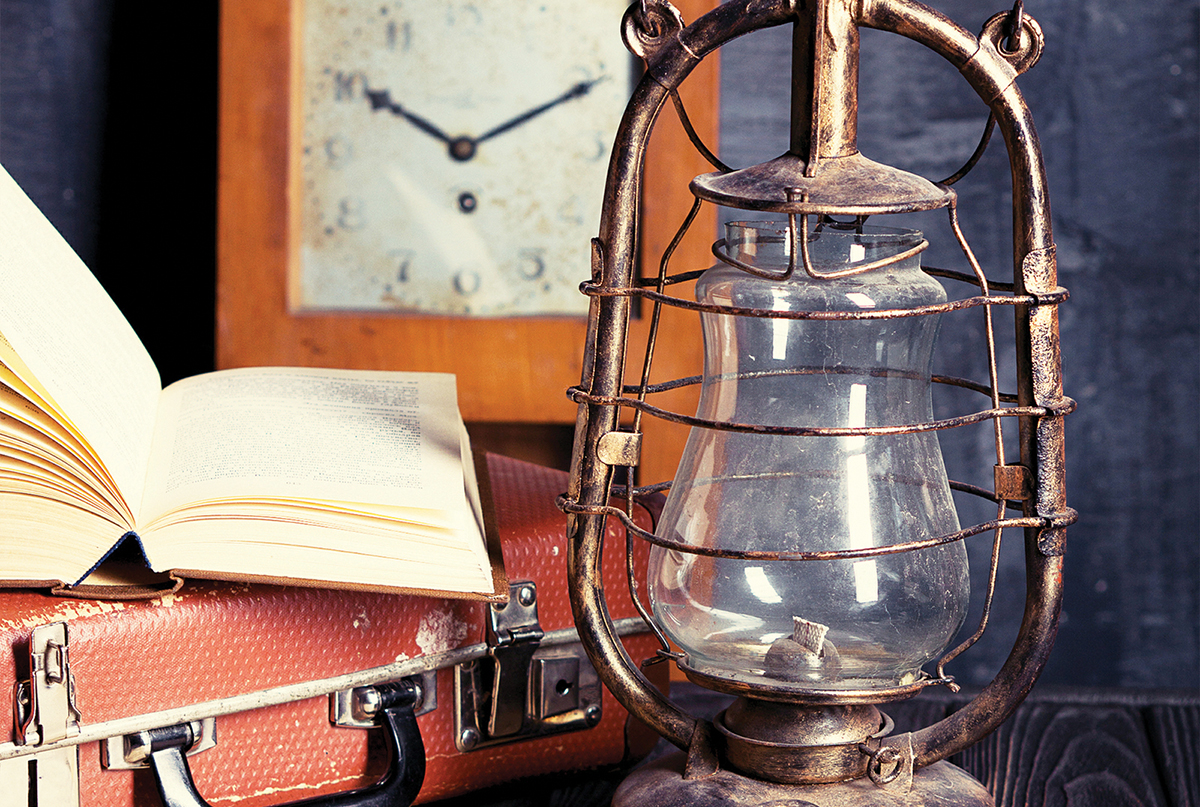 Oh, how we love everything about spring. Everything, that is, except spring cleaning – not just deep cleaning the house, but also the inevitable, impending process of sorting, selling, and donating stuff in your home that needs offloading or recycling. Are you one of those desperate souls looking to dispose of that vintage or antique glassware, china, or furniture you inherited? Or maybe you are downsizing, wanting to get rid of pieces your millennial children aren't interested in. Those heirlooms of significance, that awesome but unneeded furniture, those pieces of lesser significance (aka junk) that have been floating down the generations, collecting dust in our basements and closets … the stuff you no longer want or have room for. But do you get rid of it, and if so, how?
Sadly, many just don't value family heirlooms and antiques the way they used to. They would rather buy cheap, light furniture instead of having to lug around bulky, large furniture with dated designs. But how many times have you purchased home furnishings online or from a "big box" store and experienced a feeling of disappointment as you unpacked boxes of furniture "parts" made of particle board and plastic, all bearing labels saying "Made Somewhere in Asia." Just as there is fast food, there is also fast furniture – inexpensive, easy-to-assemble designs that you essentially buy knowing you'll toss it in a few years or the next time you move, likely one day becoming landfill material. Contrast that scenario to furnishing your home with products made for America's finest homes in an era when quality materials and craftsmanship were the norm. Often you can acquire antique furnishings that do not depreciate for the same price you would pay for that box of unassembled furniture parts.
Despite the ebb-and-flow tide of heirloom and antique love, the process of getting rid of your old pieces doesn't have to be tedious or wasteful. Following are a few common sense suggestions for what to do with all this stuff as your spring cleaning marches on.
Offer or sell your stuff online
Sometimes you really can get something for free. You can join local groups, which are moderated by people within your community via Facebook, eBay, craigslist, and other cyber venues to offer your items at no charge. Smaller items like antique collectibles and unique furniture pieces may potentially be worth some money. There is a wide array of ways to sell your items. In addition to these online buy-sell-trade sites, there are also auctions, online retailers, consignment stores, and private estate sales through a broker.
Donate to charities and Non-Profits
Find meaningful causes you support. Make a list and call up the corresponding non-profits, churches, rescue missions, share shops, etc., and see what items they can use. Many may need items for their offices or other operations. Or they may know how to give the items away on your behalf, as is the case with many organizations that give to the needy. You can also give your items to basic resell stores like Goodwill, The Salvation Army, or Raleigh/Durham Rescue Missions. There are also Planet Aid drop-off boxes, Purple Heart, Habitat for Humanity ReStore stores, etc. Many of these services will also come get bulkier items if you schedule a pick-up. The satisfaction knowing those beloved items you can no longer house may help someone in need offers its own value.
Have a garage sale
Even if large items aren't on buyers' radars, collectors may be scouting garage sales looking for antique ones. Or someone who thinks outside the box may want to work his or her DIY magic on that old end table for only $10. And who knows? Maybe someone will take that bulky trunk off your hands and you'll get a little extra cash.
DON't DUMP
Whatever you do, don't dumpster your old stuff. If you have tried everything and everyone, and no one will take it (even for free), check to see if your local recycling center will accept what you have. Some cities have a bulk pick-up date, some require you to schedule a pick-up, and others require you to drop off your items.
Find a new way to display heirlooms
Before you make haste to dispose of any heirlooms, set aside those that have special significance to you or your family history. Find out if there are any cool stories about the people or the pieces themselves that go along with them. There are dozens of ways to display old family heirlooms. One of the best is a shadowbox with the items arranged in an attractive fashion. Memo boards can work if most of the items are flat, or a smaller photo book could work as well.
Our Favorite – Upcycle/Recycle
If you're creative enough, there's a new use for anything. Have an old toy truck? Make a planter out of it. How about a rolling pin towel holder or architectural art with random pieces of salvaged metal and wood? Have some outdated furniture? If the bases are still in good shape, consider getting them reupholstered with patterns that are more modern or to your taste. Don't be afraid to get creative with paint. An old bedside table can be transformed into a funky colorful piece with a textured interior. A beat-up vanity can look amazing if given a shabby-chic flair. Suitcases/trunks are wonderfully versatile items in the upcycling world – think suitcase cabinets and suitcase tables. Make a vintage cake stand with a fine china dinner plate adhered atop a glass candlestick for the base. Old jewelry can be literal and figurative gems. Use the beads and gems in craft projects. Make brand new necklaces and earrings. Glue the old vintage jewelry pieces to a picture frame and put a photo of the person who owned them in it. It's common to end up with dozens of old, bulky photo albums. Of all the antique items, these are the ones most worth keeping. It may be worth salvaging the pictures of people you do recognize and recycling the rest. These pictures could be put in custom frames, placed into a creative scrapbook, or even decoupaged to something meaningful that person kept, like an old journal.
Throw it Away
If any of your smaller stuff is truly just junk or beyond repair with no hope of recycling, upcycling, or repurposing, and there is no facility, person, or charity that will take or buy it, then maybe it's time to throw it away. But first, pat yourself on the back for trying the aforementioned options before opting for this last resort.
So there you have it – ways to resourcefully keep, creatively recycle, and wisely offload your old stuff, or any stuff, for that matter. Happy spring cleaning, y'all!