'Tis The Season To Sell
6 Reasons Why Selling Your Home In Winter Is A Good Idea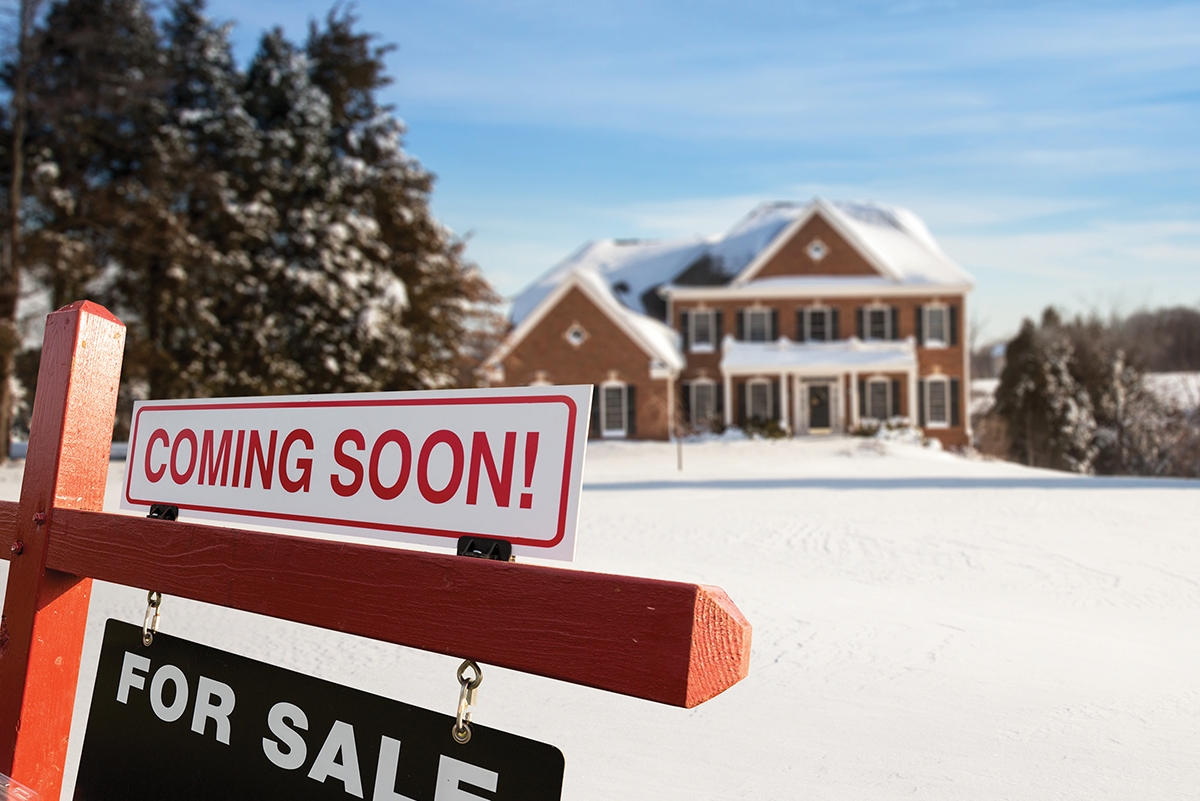 Spring is a busy time of year in real estate … as spring flowers bloom, real estate signs seem to pop up at every turn. But the spring season isn't always necessarily the best time to sell your home. Traditionally, the winter months are considered a less desirable time to put your house on the market. However, there are many reasons why this time of year is perhaps a better time to sell your home than in the spring. January, February, and March can bring you less competition, offer the opportunity to engage and pull on people's emotions, entice more serious buyers, bring you more money, allow you to work with relocation opportunities, and attract those who have strong new year's resolutions. Yes, the winter months just may be the ideal time to list your home … read on to learn more!
1. Less competition: More homes are on the market in the springtime, which means your home is up against more competition. By listing your home in the winter months, when other homeowners shy away from listing their homes, there is less competition, resulting in a supply versus demand situation for those buyers who are interested in home buying right now, and who want and/or need to purchase, regardless of the season.
2. Pull on people's emotions: It's chilly outside, so when buyers come in to your home, the cooler temperatures give you the chance to have the fireplace going; drape a throw blanket over the couch; place a board game atop the coffee table; illuminate the room with warm, soft lighting; and perhaps casually display some warm cookies on the kitchen counter. Tug on prospective home buyers' heartstrings a bit by showcasing how your house is inviting, cozy, and truly feels just like home – a home they just might see themselves in one day. People buy based on emotion, and the winter months provide the perfect opportunity to evoke that emotion.
3. Serious buyers: The start of the new year is a busy time for most. Only the most serious buyers are out looking, so by listing your home during January, February, and March, it is being looked at by those serious buyers who either need to buy now or who don't want to miss out on a great home by waiting until spring to purchase one. Listing your home now gives you the advantage that each showing will be scheduled by more serious buyers than those who are out browsing in the spring or summer months.
4. More money: Due to less competition and the serious, motivated buyers who don't want to miss out on a home that they want/need, statistics show that homes sell for a higher price in the winter months versus the other more popular home-selling months of the year.
5. Relocation opportunities: The busiest time for corporate relocations is the start of the new year (primarily during January and February). By having your home on the market during the beginning of the year, your home will now be available to those seeking relocation. As we all know, those are some of the most serious buyers in the market.
6. New Year's resolutions: There are many people who take the start of the new year extremely seriously, and as soon as the clock strikes midnight, whatever goals they have set out, they are excited to accomplish. If that goal is home ownership or the purchase of a new home, having yours on the market means those serious buyers' eyes are on your home.
Keeping these six reasons for selling your home during the winter months in mind, and having flawless staging, a robust marketing campaign, and a knowledgeable agent will only add to your success of a desirable outcome in the sale of your home. Enlist a trusted professional who understands these reasons, your goals, and your selling motivation, and your "For Sale" sign will be topped with a "SOLD" sign in no time!
Allison Caudle Abbott
Owner and broker-in-charge of Southern Lux Living, serving buyers and sellers throughout the Triangle.