Tips For Traveling With Fido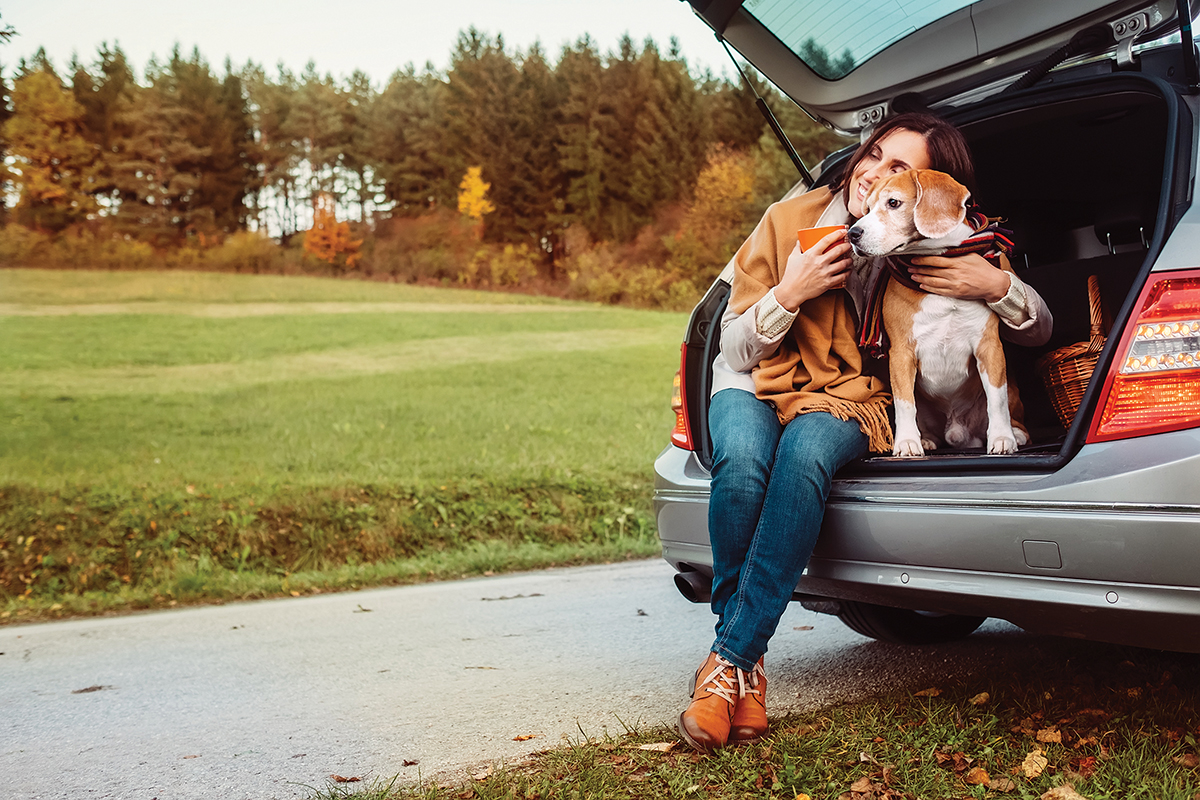 Fall is a time of travel – perhaps you are thinking of a weekend getaway to the magnificent North Carolina mountains, or maybe you're planning a trip to visit family out of state for Christmas. Whatever your upcoming travel plans may be, if you are like me – a pet owner who just can't bear to board my pets while on vacation – there are steps you can take to ensure the journey is a safe and enjoyable one for your four-legged loved one.
When packing for yourself, pack for your pet as well – think "diaper bag" for your pup. Make sure you have his food and water bowls, and enough food for the duration of your trip. Favorite toys, bedding, or blankets are also recommended – Fido will be in a strange place and you want to make it as familiar and comfortable for him as possible. I always pack an extra leash and collar, just in case they get wet or lost. You may want to include a container of all-natural, unscented baby wipes or doggie wipes and a towel in case your pup gets dirty during your travels – you never know when you are going to have to tidy him up. And of course, don't forget poop bags.
If needed, update your pet's identification tags and microchip (if he has one) with your contact information in the unfortunate case he gets lost. Include your dog's name as well as your name, address, and mobile phone number. Some airlines will ask to verify vaccination records, so having a copy with you is important. In addition, bring with you a list of the nearest veterinarian's phone number, address, emergency number, and opening hours, in case there is a medical situation that can't wait until your return home.
Once you arrive at your travel destination, if the environment warrants it, let your dog explore a bit – on leash, of course, if you are outdoors. It's a good idea for Fido to familiarize himself with the area and feel comfortable with his new temporary surroundings. As much as possible, keep your furry family member's routine normal by feeding and walking him at the same time of the day as you would while at home. Making sure pets get enough exercise while traveling is vital so that they don't get bored and act out. Always avoid unusual treats or meals when away from home, as you want to avoid any upset stomach situations that may occur. And if your pet will be interacting with other dogs during your trip, be sure to observe them closely as they meet. If there are any signs of aggression, immediately separate them, and try again later.
Your vacation should be a time for fun, not a time of stress. And bringing your furry friend on your travel adventures should add to the enjoyment. By following these simple tips for taking him on your trip, you can ensure a good time will be had by all. Safe travels!
Vanessa Davis
Owner of Dirty Dogs Spa located at 929 Heritage Lake Rd. in Wake Forest.