Think Spring
And Spring Clean Your Decor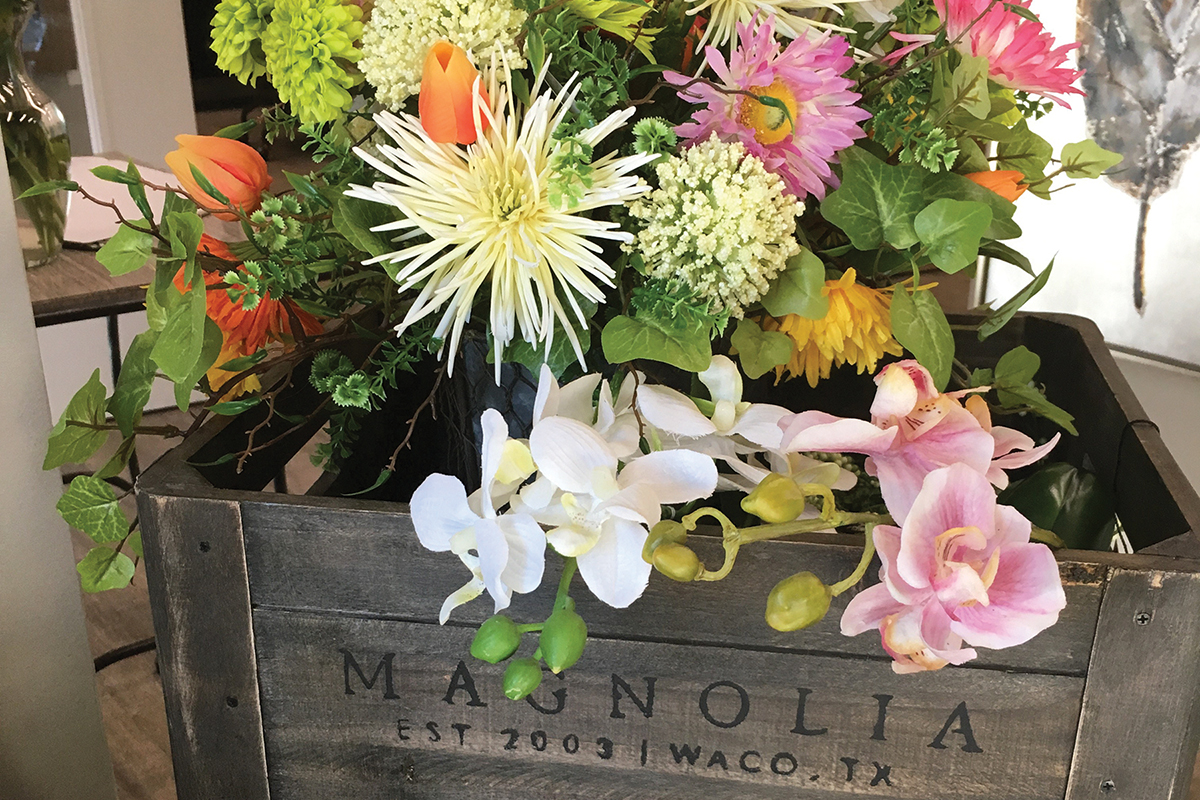 Every year, we all look forward to spring. The warm weather invigorates us and gets us in the mood to spring clean and de-clutter from the winter season. What is the status of your décor? Does it need a fresh and springy update? Here are some ways to freshen and brighten up your space and invite the beauty and warmth of the season inside.
Painting
Nothing changes the look of a home more than paint. Pick a fresh new color that still flows with the colors of your house. If it's in your budget, paint the trim – a fresh coat of paint screams fresh and clean. But selecting the right colors can become a chore for some people. This is a time when a consultation with an interior designer could be well worth the money. It will cost less than all of those quarts of paint you buy to "try" the color on the wall.
Wallpaper
Yes, wallpaper is back … but in moderation. Gone are the days of using wallpaper on every surface in the room. Trending now is wallpaper on an accent wall, with limitless choices including plain textures, wood looks, geometrics, funky patterns, and bright florals. Visit your favorite wallpaper store and browse the books for inspiration. You just may discover the perfect paper to transform an ordinary space in your home into an extraordinary one.
Flowers
Easily bring the bright colors of spring into your home with fresh flowers. Flowers not only brighten up your home, but they will lift your spirits as well. If you are allergic, purchase some realistic artificial blooms – you may pay a little more for them, but they are worth the investment, as they never go out of style and can be used over and over again. Greenery and succulents are on trend today, as well as cotton and different textures mixed together. Experiment with arrangements that invoke happiness when you look at them.
Pillows and Bedding
Out with the old and in with the new – this is especially true when it comes to pillows. Toss pillows can completely change the look of a sofa or chair, freshening it up easily and affordably. This season, it's all about color, pattern, and texture, so go a little bold with your choices and pick ones that complement your décor. In your bedrooms, think about changing out your bedding for a new look. New bedding, new paint color, and an accent wall of wallpaper can take a room from boring to fabulous in no time flat.
Accessories
Have you been displaying the same ol' accessories year after year … after year? Recycle some of those old accessories and introduce a few new ones. Set out around your home a few vases in colors and patterns that speak to you and fill them with good quality artificial flowers and/or greenery or fresh blooms clipped right from your own backyard. Got bookcases? Hardback books mixed in with small knick knacks are perfect adornments to fill their shelves. Pick books with bindings of hues that complement the colors in your space. A mix of metals and colors are trending for 2018. Copper, golds, and silvers mixed in with the bold colors of blues, greens, purples, and yellows are the hits of the season. Updating a few pieces of art can bring a fresh new look to your space as well. Also moving art to a different space in your house could bring new life not only to the space, but to the art as well.
Neutral Home Décor
Has your sofa lived a full, happy life? If so, it may be time to bid it farewell. Or maybe your sofa is still awesome, but your chairs have seen better days. Maybe it's time to update them with neutral upholstery pieces so they stand the test of time. A neutral-colored sofa – think cream or black – will go with anything, much like the classic black dress or cream blouse. Going neutral with these items makes incorporating more disposable accessories and pillows in updated colors, textures, and patterns much simpler. Black is scary for some people, I know … but remember that black is the most neutral color there is in the color palette – it goes with everything and every room should have at least a little black in it.
When it comes to spring cleaning your décor, whatever you decide to do, make sure you have fun planning and shopping for your home and opt for items that make you happy to be there. If this seems daunting and more of a chore than you'd like to tackle this spring, hire an interior designer to help you with some or all of the things you would like to do in your house. Also, finding the right retail store in which to shop for furniture and accessories can make all the difference when pulling your room together. Happy spring and happy spring décor cleaning!
Rhonda Benvie Plummer
The owner of Help Me Rhonda Interiors and Open Door Furniture & Accents, a furniture and accessories store, in Raleigh. Visit www.helpmerhondainteriors.com or www.opendoorfurnitureandaccents.com, or call 919-263-9054.