Think Outside The Tent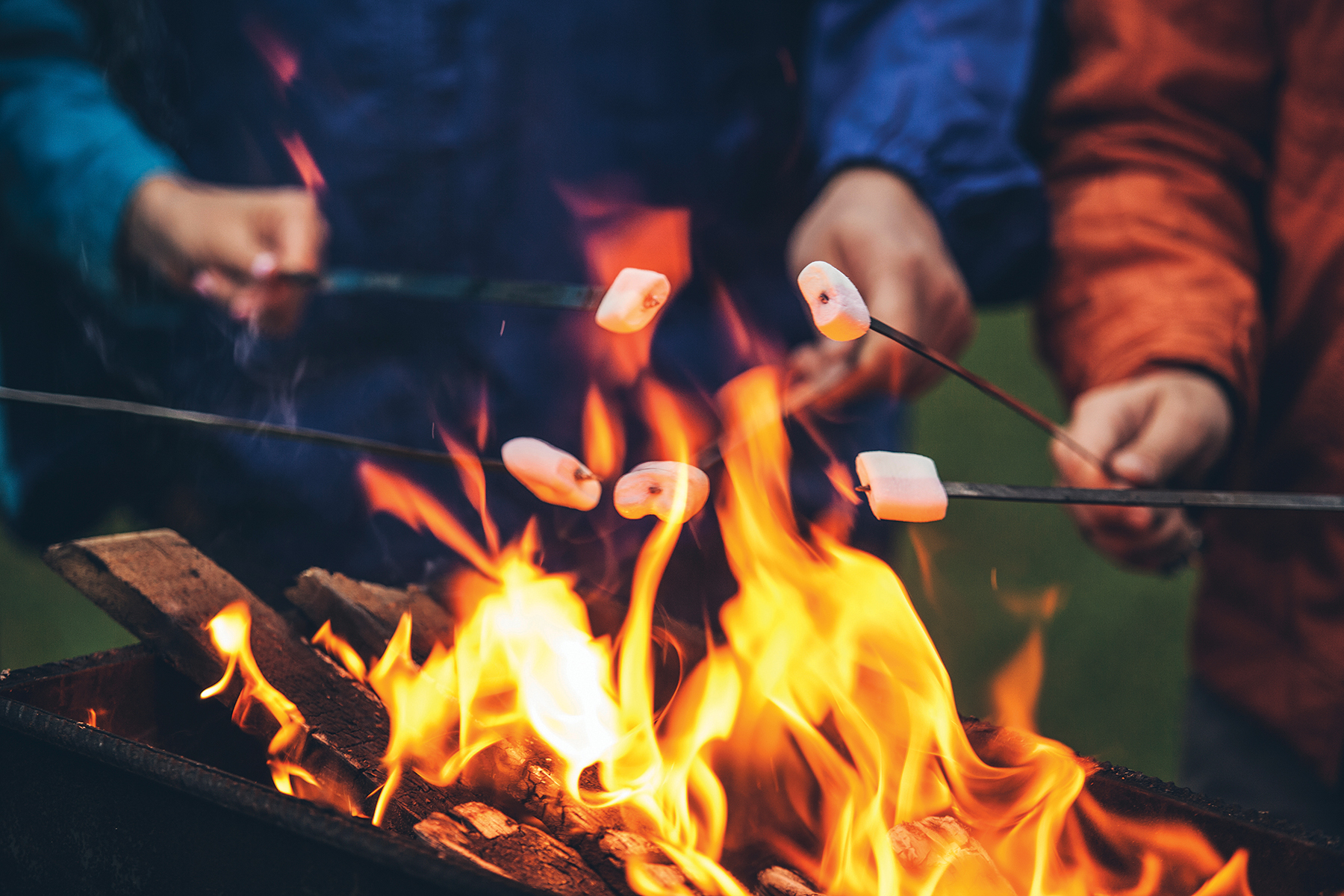 With spring here and summer just around the corner, your backyard is likely becoming the prime playtime spot for your family. But as a parent, you know summer requires a little imagination on your part to keep the kids entertained, especially if plans include sleepovers and playdates. Being organized and having some creative ideas up your sleeve is an easy way to make childhood memories that will last a lifetime. One of my family's favorite warm-season activities is camping. Our fondest memories include singing songs, eating s'mores, and playing flashlight tag.
North Carolina offers many family-friendly campgrounds from the mountains to the coast. And you can find some of those right here in our area of the state. Wake Forest itself boasts several great places for camping. For example, Holly Point offers 153 campsites, 89 with water and electric hookups. Similarly, Rollingview offers 80 campsites. Both include picnic tables, outdoor grills, and tent pads.
But you don't have to pack up the car with all the camping gear to start a new family tradition. The best campground around may very well be right outside your back door. By sticking close to home, your kids can feel safe and secure, be within walking distance of a bathroom, and still enjoy a wonderful family bonding experience. So with the days warmer and the evenings longer, tell the kids to put away the video games, dust off the sleeping bags, and get ready to pitch a tent. To help you get started, I've put together a guide to guarantee your experience goes off without a hitch.
Gathering the Essentials
Some items are essential to ensuring your campers feel like they're having a true backyard adventure. Starting with the basics, make sure you have enough tents, pillows, sleeping bags, and blankets for friends and extended family who may be joining in on the camping fun. Make it easier on yourself by asking each guest to bring his or her own sleeping materials. If you don't have a tent and prefer not to buy one, no problem. Just go to Google or YouTube for plenty of "do-it-yourself" versions. Doityourself.com offers a pretty straightforward guide to building a tent from a tarp, rope, and wooden posts.
When it comes to food planning, you can always ask guests to contribute. But no matter who brings what, make sure you have enough to feed your campers all night. Grilling out with hot dogs and hamburgers is an easy, inexpensive, and traditional camping option. Accompany with a veggie platter, chips, and pasta salad, and you're all set. Of course, don't forget the s'mores!
Above all else, you want to ensure everyone feels comfortable and safe throughout the night, so items like water and flashlights are good to have on hand. If you aren't already protected by a mosquito control service, mosquito repellent will be essential too.
Pitching a Tent
If you're an experienced camper and have a regular tent, this should be an easy step for you. If not, it could be the most frustrating part of the process. Check out online articles for tips on setting it up. Regardless, it's recommended to pitch the tent(s) before everyone arrives in order to avoid any delays in the fun.
Building a Fire
Camping is not camping without a campfire! A portable fire pit is best for keeping this camping staple contained at night and easy to clean up the following morning. It's recommended to start this earlier in the evening than needed in case you run into any hiccups.
If you're planning on making s'mores for dessert, provide roasting sticks or make it a fun activity to see who can find the best one.
It's crucial to keep everyone safe around the campfire. Take a few minutes before the fun begins to educate the group on the dangers of fire and show them where water is in case of an emergency.
Telling Stories and Playing Games
If ghost stories are going to play a role in the evening's festivities, make sure everything is in place beforehand. For optimal scariness, employ a partner to provide sound effects or jump scares at opportune moments in the story. Of course, a flashlight to hold under your face is critical for extra spooky effect.
There are plenty of backyard game ideas to fill in the gaps between dinner, ghost stories, s'mores, and calling it a night. For instance, Twister – this classic is a family favorite, and it's easy enough to turn your lawn into a giant board by spraypainting colored circles on the grass; just be sure to use something that will wash off like contractor's spray paint. Create your own bean bag toss game by grabbing a ladder from the garage and labeling each rung with a different point value. Make your own bowling alley using empty water bottles and a soccer ball. If you have a big enough space, "Capture the Flag" is a great way to get the kids active, burn off some of the s'mores sugar, and tire them out before bedtime.
There are hundreds of ideas to make this adventure the best it can be, and plenty of great places to camp all over North Carolina. But speaking from experience, some of the best family camping memories can easily be made right in your own backyard.
Margarita Cohen
The owner of Mosquito Joe of Raleigh, Durham, and Chapel Hill, making "Outside Fun Again" with mosquito control treatments for residential and commercial customers. For more information or to schedule an appointment for treatment, call or visit their website.