The Wonderful World Of Gardening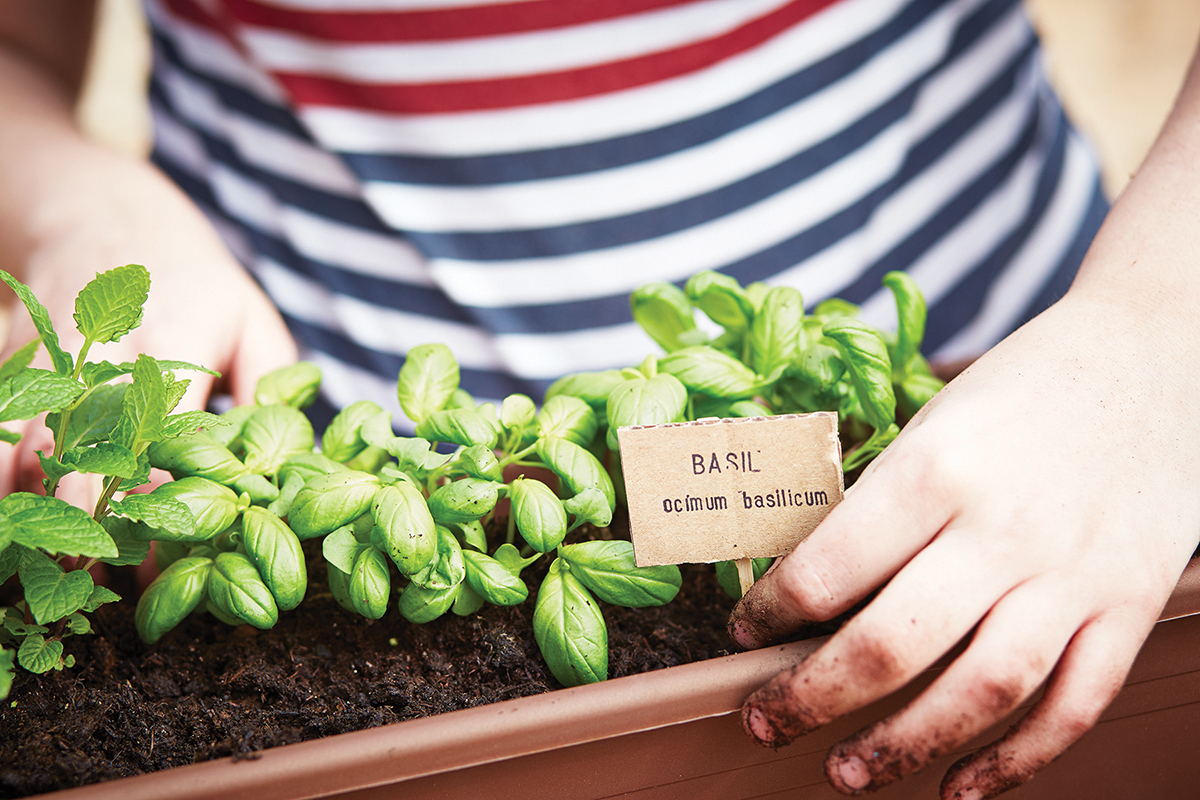 From beautiful flowers and fresh produce to the numerous mental and physical benefits it provides, there's no arguing that gardening is good for you. If you've never tried your hand at gardening, the great news is it's never too late to start. From the very young to the very old, gardening is a hobby that can be enjoyed at any age. Plus, we're all spending a little more time at home these days, making gardening a great way to get active, enjoy nature, and reap some great (and healthy!) benefits.
"Gardening is a great way to stay physically active for heart patients of any age, as it requires bending, stretching, and moving on a regular basis. Caring for life outside yourself is also mentally and spiritually rewarding. Plus, it gives you a reason to become more active, doing something you enjoy – which is great for your mind, body, and spirit," explains WakeMed Physician Assistant Tom DeVito, PA-C.
If you fall too far down the rabbit hole of gardening research, it can feel a bit overwhelming. Dr. Jeana Myers with the North Carolina Cooperative Extension – Wake County explains that there are three primary types of gardening: in-ground, raised bed, and container gardening, the last of which we are going to focus on here.
Because of its versatility, simplicity, and accessibility to everyone regardless of where they live, container gardening is popular and convenient. Dr. Myers says it's perfect for those who don't have a lot of space and for those who have a hard time bending down since containers can be placed on tables for easy watering and maintenance. She shares a few easy steps to help get you started.
1. Choose Your Plants: Decide first whether you want to grow flowers, ornamental plants, herbs, or vegetables. Important considerations before picking your plant(s) include: space you have available, amount of sunlight for that space, and maintenance required for your garden type. Remember that plants are just like people – some require very little attention while others need all the TLC you can give them, so choose wisely. Finally, be sure that all plants in the same container have similar requirements for water, light, and nutrients.
2. Select Your Container(s): Choosing the correct pot can have a big impact on the health of your plants. Dr. Myers suggests plastic pots for container gardening, since clay ones can dry out more quickly. Check your plants' rooting depth and estimated height before picking a pot to ensure plants will have ample room for growth so they can flourish over time. Finally, all containers need good drainage, so make sure there are plenty of holes in the bottom. In some ornamental pots, you may need to drill holes to ensure roots don't drown in standing water.
3. Find The Perfect Spot: Some plants like sun, others like shade, and some need a combination. Place your containers in the best location for your plants' needs – and move them around as needed if they require extra sun or a break from direct light.
4. Get Planting: Using the right soil with container gardening is critical. Dr. Myers stresses that potting mix should always be used since it allows for better drainage, which will ensure the roots can breathe. Because potting mix is sterile, it's also free of fungus which will help control disease and prevent insects. While it's more expensive than regular gardening soil, potting mix can be used for several years and really is a must-have for container gardening.
5. Don't Forget To Water: Be vigilant about watering or try drip irrigation. This is particularly useful if you have a lot of pots, or if you go out of town regularly. To set it up, purchase drip tape from your local garden or home improvement store and add emitters as needed – you can find ones that drip or spray a fine mist over the plants to keep them watered without much effort. A timer can make it all automatic.
For more healthy lifestyle tips, visit the WakeMed Voices blog (where you can also subscribe) at wakemedvoices.com. The WakeMed Voices blog provides an outlet for their many experts to share information on topics important to the health of patients and the community.
WakeMed Health & Hospitals