The Wonder Of Wake Forest
All The Benefits Of Metropolitan Living With Wonderful Small-Town Charm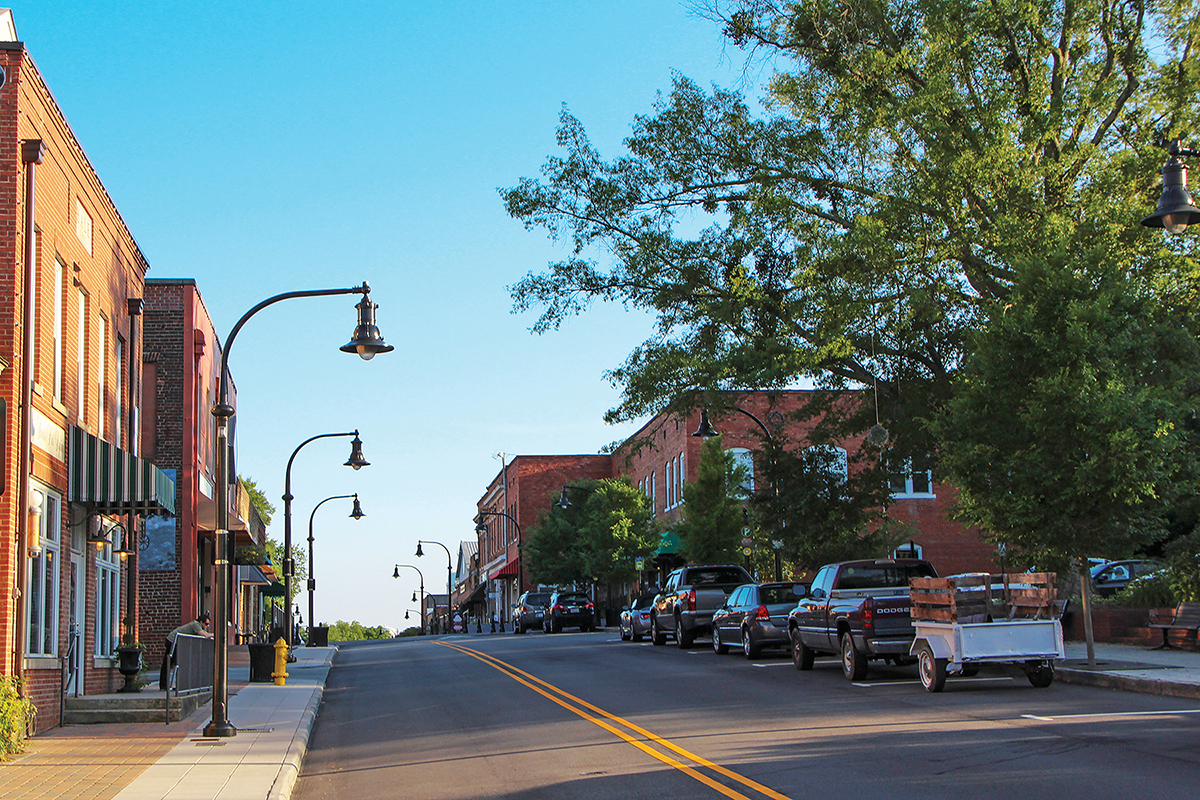 Whether you are a long-time resident, a relative newcomer, or a welcomed visitor, you already know that Wake Forest is a wonderfully charming town … but regardless if you are new to the area or perhaps need a little reminder, we are here to share all that it offers.
A vibrant community located in northern Wake County, Wake Forest is part of the Triangle metropolitan area which includes Raleigh, Durham, and Chapel Hill, regularly cited as one of the best places in the nation to raise a family, get an education, do business, and retire. While it's in a growing region, Wake Forest has carefully maintained its small-town charm and unique identity. Residents and visitors alike find much to enjoy in the town's outstanding restaurants, specialty shops, parks, and historic areas. Anchored by a picturesque downtown and the Southeastern Baptist Theological Seminary campus in its historic core, Wake Forest is a progressive town that attracts visitors and new residents.
Quality of Life
For those wishing to enjoy a quality way of life with all the benefits of metropolitan living, Wake Forest is an ideal place to call home. The community offers easy access to the Triangle's first-class amenities. In addition, Wake Forest is the halfway point between North Carolina's beaches and mountains. Pick a direction and within three hours you will be at either. Nearby Raleigh-Durham International Airport (RDU) will take you even farther with direct access to national and international destinations. And with about 220 sunny days a year; a pleasant four-season climate; an average snowfall of 7.5 inches that transforms the area's rolling hills into a short-lived winter wonderland; and balmy summer days; it's no wonder why Wake Forest and the surrounding area is such a perfect place to live, visit, and enjoy.
Recreation
Wake Forest is rich in recreational opportunities. Nestled within acres of scenic parks, lakes, and golf courses, the opportunities for outdoor recreation in Wake Forest are limitless.
A growing network of greenways offers walkers and cyclists many miles of access. Currently, there are over 13 miles of developed and 45 miles of undeveloped greenways within the system, with more being built every year. An interactive map showcasing the Town's greenways is available at wakeforestnc.gov (search "Greenways") or view them using the Town of Wake Forest app on your smartphone (launch the app and click on the "Greenways" function).
E. Carroll Joyner Park, the Town's flagship park, celebrates all that is naturally beautiful about Wake Forest. Lush meadows, woodlands, a small pond, and a magnificent pecan grove are carefully maintained. Roam among the restored farm buildings and log cabin and enjoy three miles of paved trails that are perfect for walking, jogging, or cycling.
Just moments away, Falls Lake State Recreation Area offers a 12,000-acre lake and 26,000 acres of woodlands. Fishing, boating, and swimming are only a few of the activities available on the water. On land, enjoy hiking, mountain biking, or camping along a portion of the state's Mountains-to-Sea Trail.
An excursion to the Wake Forest Reservoir is ideal for paddleboarding, canoeing, or kayaking fun, or meander along the over mile and a half of soft trail on its west side.
In addition, the Wake Forest Parks, Recreation & Cultural Re-sources Department offers a variety of programs and athletics available for Town residents.
Historic Downtown Wake Forest
No trip to Wake Forest is complete without a visit to the "quaint but cool" downtown area. A full day can be spent strolling the historic districts, shopping at eclectic shops, and trying new flavors at any of the area's restaurants. From art galleries, boutiques, and specialty shops to breweries, a bowling alley, and an ice cream shop, Downtown Wake Forest is a vibrant, charming, historical, walkable destination full of unique places to explore.
Business And Industry
Wake Forest has experienced a notable investment from companies engaged in various fields of technology including engineering, research and development, design, and advanced manufacturing. The number of small firms in Wake Forest has grown by more than 300% in the past 15 years. Access to incredible talent, technology, and a network of business resources fuels this continued success. The Wireless Research Center of North Carolina (WRC) opened its doors in Wake Forest in 2010. The WRC is an independent non-profit, 501(c)(3) research organization with a unique focus on wireless technology innovation and commercialization. The center is also a leader in loT and 5G applications, enabling entrepreneurs to advance, innovate, and commercialize a wide range of information systems solutions. Wake Forest also benefits from being part of the flourishing Research Triangle which is comprised of clusters of companies, researchers, and business supporters collaborating to advance technologies and industries that are shaping the future. The region is one of the fastest growing in the nation, touts many distinguished national and international corporations, and is home to 12 colleges and universities, including three Tier One research universities. For a detailed community profile and more information, contact the Wake Forest Business & Industry Partnership at 919-435-9417 or visit discoverwakeforest.org.
Education
The secret of the area's success can be found in the classroom. Wake Forest's excellent schools are part of the acclaimed Wake County school district. The area offers traditional public schools and magnet schools, as well as private and charter schools. As an option, the year-round calendar is offered at several schools in Wake Forest. Average SAT scores for the area exceed state and national averages. As for colleges and universities, the Triangle ranks at the top in several degree programs at nationally acclaimed Duke University, University of North Carolina at Chapel Hill, and NC State University.
Ways to Stay Informed
If you want to know the latest information about the Town of Wake Forest and to stay current on Town programs, services, and events:
– Download the app: You'll have useful information at your fingertips. Search for the "Town of Wake Forest" app in Google Play, iTunes, or in the iPhone app store.
– Find us on social media: We're on Facebook, Twitter, Instagram, and Nextdoor. Search for the Town of Wake Forest.
– Visit the website: Updated regularly, wakeforestnc.gov is your portal to complete information on Town programs and services. Use our Google-powered search engine to find topics of interest.
– Subscribe to E-Notifier. Subscribe to one or more categories to receive traffic alerts, police advisories, Board of Commissioners agendas, and more via email.
– View videos: Watch Town of Wake Forest videos on YouTube and real-time streaming video broadcasting on Wake Forest TV 10 directly from the Town's website.
Stay Connected
Wake Forest residents are encouraged to visit wakeforestnc.gov/covid-19-coronavirus/alerts-closures for a complete listing of Town cancellations, postponements, and closures. Community health and safety is the top priority for the Town of Wake Forest. The situation surrounding COVID-19 is ever-changing, so Town officials are closely monitoring daily updates and following guidelines from the Wake County Health Department, N.C. Department of Health and Human Services (NCDHSS), and the Centers for Disease Control (CDC). Additional information and updates will be provided as circumstances warrant.
Town of Wake Forest
To learn more about town events, sponsorship opportunities and how you can get involved, contact Amanda Cochrane.