The Spirits Of Wake Forest
Where Our Haunted History Comes To Life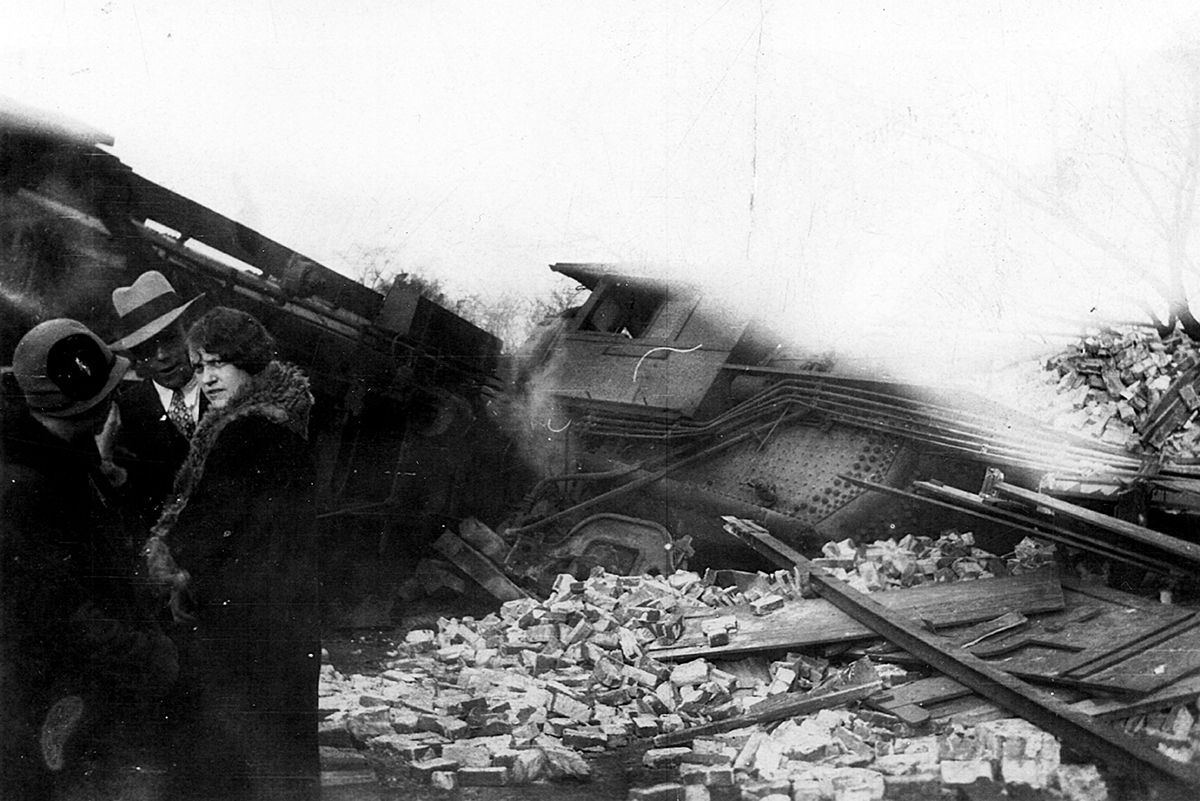 Gunshot victims. Unidentified, abandoned corpses. Rumored bewitchings. Unexplained sounds of metal clacking. Sighting of ghostly beings. Phantom footsteps. Unresolved murders. Death and tragedy along the rails.
No, these aren't plot ideas or scenes for a scary new Netflix series, but rather goosebump-raising stories of legend and lore derived from the haunted history of Downtown Wake Forest.
If you're interested in learning about these legends – and perhaps are chomping at the bit for something fun and festive to do this fall – you won't want to miss the inaugural "Spirits of Wake Forest" walking tours, hosted by Wake Forest Downtown, Inc., that will be held every Thursday through Sunday throughout the month of October. As you stroll outdoors along the beautiful, tree-lined streets of Downtown Wake Forest for this exciting event, you'll be captivated by tales of times past.
Downtown Wake Forest, a National Register Historic District, is known for being quaint. So much history resounds there, with many of the buildings dating back well over a hundred years … one particular business, Shorty's Famous Hot Dogs, opened its doors in 1916 and is still serving Wake Forest residents and visitors today! The Downtown area also has a cool vibe too, boasting bustling businesses, delicious eateries, awesome breweries, cozy coffee shops, and great shopping boutiques. There's a certain feeling you get when you visit – a charming, stylish, soulful kind of edginess with ambience, atmosphere, and aura. It's a destination of distinctive shopping, dining, living, learning, cultural, and entertainment experiences.
But there's more to this part of town that meets the eye – some intriguing, some surprising, and some downright chilling – and it's all waiting for you as you experience "the spirits of Wake Forest."
ABOUT THE TOURS
– Tours kick off Thursday, October 1, and run through Sunday, November 1. Two tours will run each night Thursday – Saturday (starting promptly at 6:00 PM and 8:00 PM) and one tour every Sunday (starting promptly at 6:00 PM).
– Please arrive 15 minutes prior in order to check in.
– The tour will last approximately one hour and 15 minutes.
– Each tour has a maximum limit of 15 visitors (to allow for social distancing, and to ensure maximum audibility for all attendees).
– Tickets are $15 for adults, and $12 for children (10 and under).
– There are no public restrooms on the tour route.
– Visit wakeforestdowntown.com to purchase tickets and for further details.
Photo courtesy of the Wake Forest Historical Museum.