The Rewards Of Resale
How To Compete With New Construction In Today's Hot Real Estate Market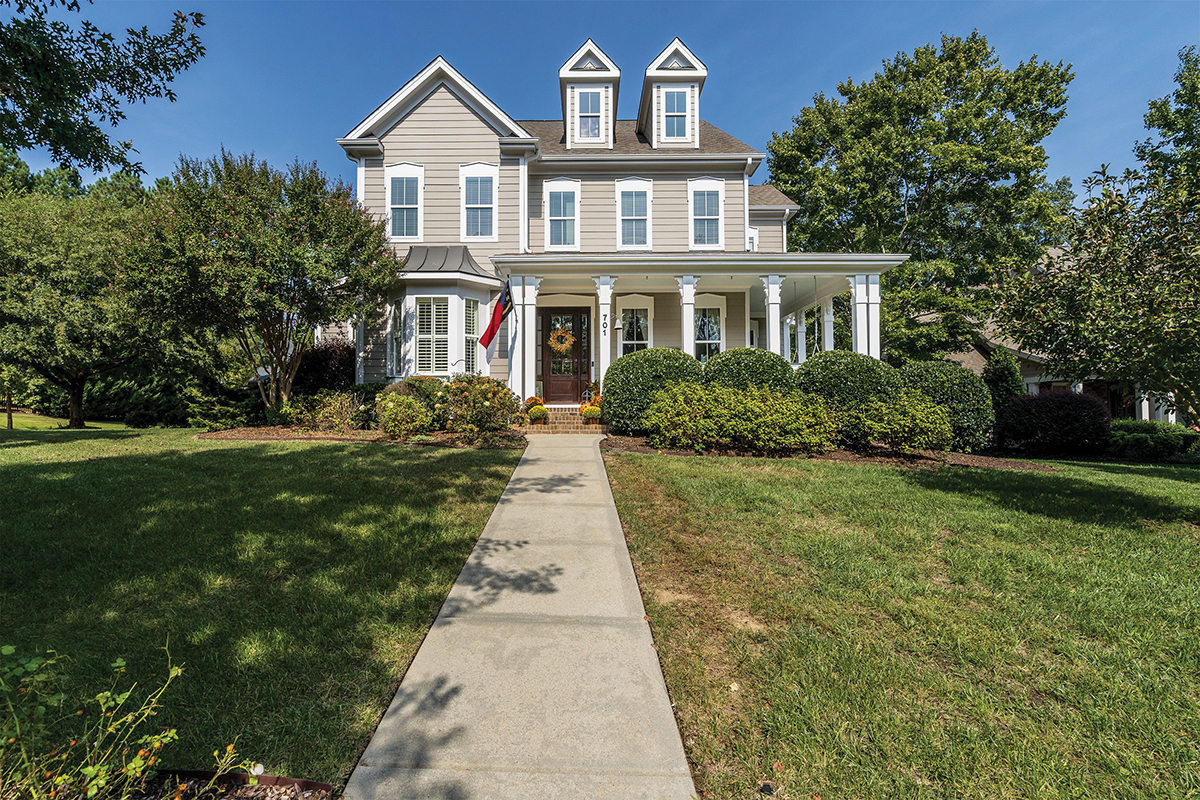 In the Triangle area, there is an abundance of new construction homes for sale, and new construction neighborhoods are saturating Wake Forest, Rolesville, Raleigh, Youngsville, and beyond. It's likely that prospective buyers who are looking at your resale home are also interested in one of those homes currently being built. Some may have the mindset of "It's brand new! Wouldn't I want that over a resale home?"
While there are certainly many positives and advantages to buying new construction houses, I'm here to remind you that your home can still be a top contender in today's hot real estate market. Following are a few detailed tips to help you compete against that brand-new house when selling your home.
Make Updates / Upgrades to the Home
New grout, caulking, fresh paint, clean carpets, curb appeal, and new light bulbs are a few things you can do to give quick updates to your home.
For bigger projects, if you are going to make updates to your home, focus on the kitchen and bathrooms. These are the areas where sellers are historically known to get the most out of their returns, if done right. Keep in mind that a timeless design – and a design that matches with the home as a whole – will always go a long way when it comes to any home projects. Great craftsmanship is also key!
With a resale home, updates may have already been made during the time that you or previous owners lived in it. Do you have an amazing outdoor living space? Share it! Do you have stunning built-in desks from a home improvement project? Showcase them! Any and all upgrades make a huge difference when selling a resale home.
Showcase the Established Neighborhood
Many times with new construction neighborhoods, there will be nearby construction happening for months. One of the frequently asked questions I receive from prospective buyers who look at new construction homes is "When will the construction be done?"
These neighborhoods can mean construction trucks, added noise, the inconvenience of narrow roads from additional vehicles, and debris. It also takes time for landscape components, like trees and bushes, to mature.
In an established neighborhood, however, all construction is completed, and trees and landscaping are fully grown. Another aspect to keep in mind when considering a home in an established neighborhood is that the homeowner's association and committees that host events and activities are likely already in place. Therefore, there are past events to promote and share with prospective buyers who are looking at your home.
Lot size
If your lot size is larger than what is being offered within many of today's new construction neighborhoods, promote that as a positive. Outdoor living can be just as important to prospective buyers as indoor living.
Take into account that many people are visual, when given the opportunity. So if your lot allows for a pool or amazing outdoor oasis, perhaps have a rendering done to showcase its full potential. This will help prospective buyers visualize what their dream property can look like.
Staged to Sell
Staging your home prior to having professional photographs taken and placing your home on the market is also a great way to allow others to feel a connection to it while searching for houses online or visiting for a showing. While some new construction homes are also staged, a lived-in and well-staged space can exude that warm "feels like home" emotion that buyers experience when they walk into a house and know it's "the one."
Removing personal items from the home, decluttering from countertops, and keeping walkways open is crucial. Walls of a neutral color, fresh landscaping for curb appeal, and open windows will also help establish a fresh feel for a resale home.
Share Your Story
You know your home better than anyone else. As the seller, there are specific ways to be involved in the sales process. When homeowners share their stories, amazing things happen. The bond between a prospective buyer and a home portrayed through the heart of someone who has already loved it and created so many memories there is special. A new construction home doesn't have those unique experiences.
Allison Caudle Abbott
Owner and broker-in-charge of Southern Lux Living, serving buyers and sellers throughout the Triangle.