The Menopause Transition
Yes, You Can Enjoy The Journey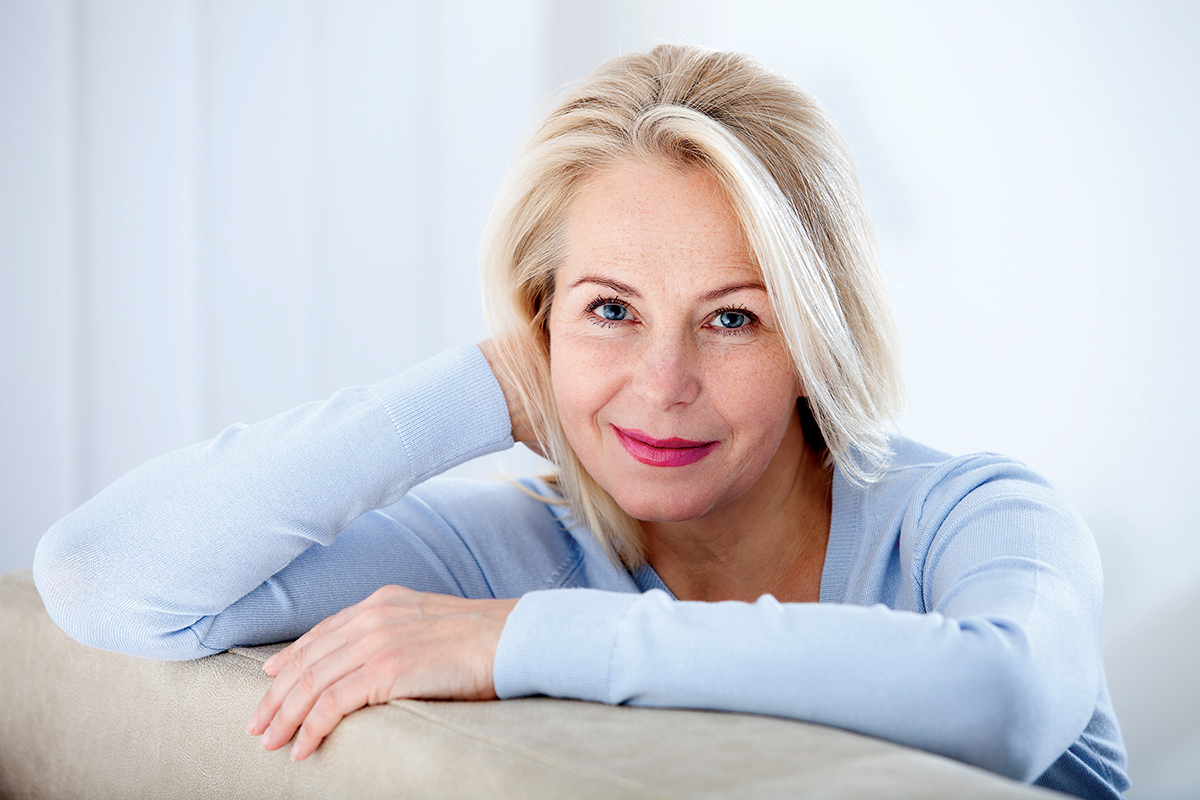 Being in the space of reproductive healthcare for more than two decades, year upon year I have gained knowledge and understanding of women's bodies and their functioning that gradually changes with every milestone of their lives.
The biological changes a woman's body endures after puberty, during pregnancy, following childbirth in the postnatal phase, while breastfeeding, and during her late thirties/forties when she is thrown into the phase of fluctuating hormones and its symptoms are profoundly magical and phenomenal. The phase of midlife, perimenopause, can arrive seven to 10 years before menopause, causing bothersome symptoms and affecting quality of daily life, many of which will continue on during menopause.
Most women are not truly prepared for this big change for a variety of reasons. Though many of us are aware of the basic biology of menopause (the time that marks the end of our menstrual cycles), we would actually like to know more about the changes that our bodies face, so we can be well-prepared for what is happening, and what is to come. But often, due to our cultural and societal constructs, as well as time-restrictive doctor visits, we end up not focusing on education and prevention strategies for the vast range of bothersome symptoms we are experiencing. Some of these can be mild, while others may be more moderate, and even severe. Some are temporary, and some are long lasting. These symptoms can cause an increase in medical hazards like osteoporosis, cardiovascular risks, vulvovaginal conditions, bladder health, mental health risks, and more. So while you may be feeling a sense of shame or fear about the changes your body is undergoing or you find yourself feeling disempowered, uninformed, and unsure about what to expect as normal and when you should seek help and self-advocate, please know that understanding what is happening to your body as you approach this stage of life is vital.
Sleep is one particularly challenging experience for many women during perimenopause/menopause, usually due to unexplained anxiety, hot flashes, drenching night sweats, or headaches. In fact, the prevalence of sleep disturbances can vary from 35%-60% across this stage of life. This has a downstream effect for women, affecting moods, daily function, midlife weight gain, lack of self-esteem and confidence, and more, often leaving them confused and frustrated on this journey. In addition, perimenopausal women may encounter irregular, heavy menstrual cycles, while they and menopausal woman may experience low moods, weight gain, lack of intimacy from frequent bladder infections, and dryness in intimacy. Sometimes this phase is severe and can last for a very long time.
While this phase of life is natural and there is no way to avoid it, you can feel better, sleep better, and live better. There are medical options available to help women deal with these symptoms. For instance, evidence-based, FDA-approved hormonal therapies can safely be used to help treat them. These therapies may be bioidentical products which can be systemic (oral and transdermal), as well as localized options. If you are interested in learning more about these, talk with your medical provider, and together decide if they are right for you. Each hormonal therapy option has to be individualized to your body symptoms, risk factors, and current health conditions – there is no cookie cutter formula. In addition, aggressive changes in lifestyle support and non-hormonal options, like plant-based products and mind-body practices, can be discussed.
Talk with your doctor about these options – you can enjoy better transitions to the phases of post-childbirth, perimenopause, and menopause. With knowledge, education, and empowerment, you can understand your body's changes – but first, you need to start the discussion. Menopausal care is constantly evolving. Staying updated and abreast of these new scientifically accurate changes and offering these to women who are in the post-reproduction time of their lives is a game changer for doctors, and ultimately, their patients.
Conversations about aging need to be normalized, and women should feel emboldened to self-advocate. They deserve to experience these life shifts with facts and accurate information that is free from shame, fear, guilt, and secrecy. And above all, women deserve to enjoy all parts of their life's journey, including a wonderful second half.
​Hajira Yasmin, MD, FACOG, NCMP, AASECT-CSC, IF
The founding physician of Alray Direct Gynecology & Intimate Health Center and is a NAMS Certified Menopause Practitioner and an ISSWSH Certified Sexual Medicine Fellow.