The Christmas Tree Tradition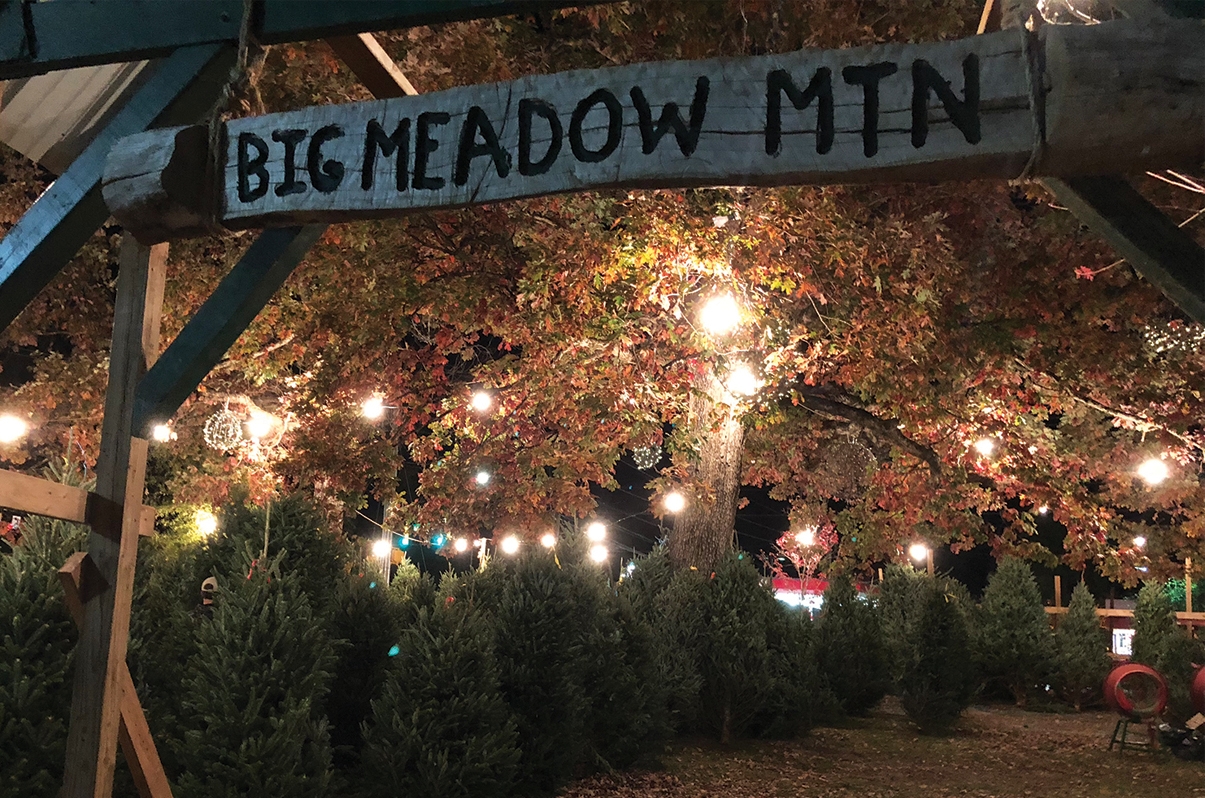 Christmas brings about many wonderful traditions – Christmas Eve service, Salvation Army bells, helping others, stuffing stockings, baking cookies, holiday decorating, and writing to Santa all come to mind. But one of my favorite traditions is going to pick out the perfect Christmas tree. For some, that entails a short trip to the mountains, staying in a quaint bed and breakfast, and visiting a real Christmas tree farm. With pole in hand as a measuring stick and bow saw in the other, there you can venture out and find that "one" tree.
For others, it wouldn't be Christmas without trekking to your favorite Christmas tree lot to find that perfect tree. What makes it "perfect?" For little Sally, it has to be the tallest tree on the lot that requires a small dump truck to transport. For Dad, it might mean that the tree has a straight trunk and good handle so that the stand goes on easily. (Where is that stand, by the way?) For Mom, it might mean a tree with large openings where Grandma's antique ornaments can hang. For Johnny ... wait, where's Johnny? We all have those special qualities we look for in a tree that make it special.
CHRISTMAS TREE MAGIC
For me, what makes this tradition extra special is the people you encounter while Christmas tree shopping. You come back every year to get a hug or a handshake from the tree guy whose warm and friendly face you look forward to seeing every holiday season. It is the feeling of being connected. Visiting the tree lot allows us to show emotion and be childlike – I have seen 70-year-old grandmothers swinging on a knotted rope swing at one of our local lots. That's magic. How about petting the horse while your tree is loaded atop your car? That's magic. How about a 30-feet-tall Frosty The Snowman actually waving back at you when you wave? That's magic. How about playing hide-and-go-seek amongst the trees? That's magic. How about the fragrance of fresh Fraser Firs that permeates the air and triggers memories of beloved Christmases past? That's magic. How about waiting to pick out the tree as a family once your son or daughter comes home from his or her first year away at college? That's magic. The tree lot – a magical and powerful place of emotions.
STRAIGHT FROM THE FARM … GROWN FOR YOUR HOME
There is a lot that happens behind the scenes to create this magical experience – and a lot of time. Have you ever wondered where Christmas trees come from? For those of you who think that they come from the tooth fairy's cousin, the "tree fairy," you are partially right. There is a farmer out there who has committed a lifetime of growing to ensure you have that perfect Christmas tree in your home every year. In fact, did you know that Christmas trees have five homes over their lifetime?
Home #1: Seedbed – The Christmas tree growing process all starts from a small seed that is planted in a seedbed, which is the tree's first home. These seedbeds are very protected nurseries and great care is taken to give the young baby trees the start they need. Here, they are planted about one inch apart and live here for about three years until they reach a height of about six inches and the tree stalks are about the diameter of an eraser. The baby trees are referred to at this stage as "seedlings." After about three years, they need a little more elbow room, so the seedlings are gently pulled from the soil and then planted in a transplant bed.
Home #2: Transplant Bed – The mature seedlings are planted in their next home, the transplant bed. They are planted about five inches apart and grow for another two years here, until they reach a height of 18 inches and the trunk diameter is pinky finger thickness. At this state, they are referred to as "transplants." For you mathematicians out there, it takes five years just to get a transplant strong enough to reach the next phase.
Home #3: Outplants – Once the transplants reach maturity, they are gently pulled from the ground and dipped in a gel to help manage their hydration during the transition time, which is normally just a few hours from digging the transplants to getting them in the field. The trees are planted in the field about five feet apart (this all depends on how tall they will be at harvest). Most trees on tree lots are 13-18 years old from seed. What were you doing 18 years ago in the year 2000? I was helping to plant your Christmas tree. In this stage, the trees go through the most change. Pruning takes place once a year, when each tree gets its annual haircut. Without this important step, we would have to call them Christmas bushes rather than Christmas trees. There is also a science component where soil samples are taken and tested to uncover which areas of the farm might need more fertilizer. Farms will range from having a few thousand trees planted to hundreds of thousands.
Home #4: Christmas Tree Lots – Here is where we truly are able to bring the farm to your backyard. We choose to "recreate" the farm experience with split rail fences, pole barn wreath house, and tin roof entrances, with Christmas music and lanterns to greet you. Here is where you will experience the magic I mentioned previously – where perhaps you can show your excitement, your joy, swing on ropeswings, and hug a giant inflatable snowman.
Home #5: Your Home – At this stage, the tree finally arrives at its final home … your home, where it becomes the focal point of your Christmas tradition. After many homes and years of labor and love, the perfect tree – adorned with heirloom ornaments, twinkling lights, sparkly tinsel, and beautifully wrapped gifts for the special people in your life – has finally arrived at its ultimate destination, to help you once again enjoy the magic of Christmas.
CHRISTMAS TREE CARE TIPS
While real Christmas trees are a great addition to your holiday décor, they do require more attention than the Santa figurines and smiling snowmen that are proudly displayed on your mantel. The NC Department of Agriculture and Consumer Services offers tips for consumers to care for their fresh Christmas tree. "With proper care, a real tree can last up to two months, providing your home with a wonderful aroma and truly festive feel," says NC Agriculture Commissioner Steve Troxler.
– If you can't set your tree up immediately, place it in a bucket of water in a cool, shady location.
– Cut a half inch from the base of the tree before placing in a stand.
– Use a stand that will hold at least a gallon of water.
– Check the water levels often. A tree may take up to a gallon of water in the first 24 hours, and a quart per day after that.
– Place your tree away from heat sources, such as heating vents, fireplaces, and sunny windows.
– Check lights and cords for broken bulbs and frayed wiring.
– Do not overload electrical circuits.
– Turn off lights before leaving home or going to bed.
– Remove the tree from your home after Christmas and recycle it.
Photo courtesy of Deric Cook of Deric Cook Photography
www.dericcookphotography.com
Shannon Parker
Shannon and his family own Parker's Big Meadow Mountain just outside of Boone, with four Christmas tree lots in the Wake Forest and North Raleigh area. Visit www.parkersbigmeadowmtn.com for lot locations or check them out on Facebook. Special thanks to Charles and Grace Parker (Mom and Dad) for planting the first seed.