The Big Spring Clean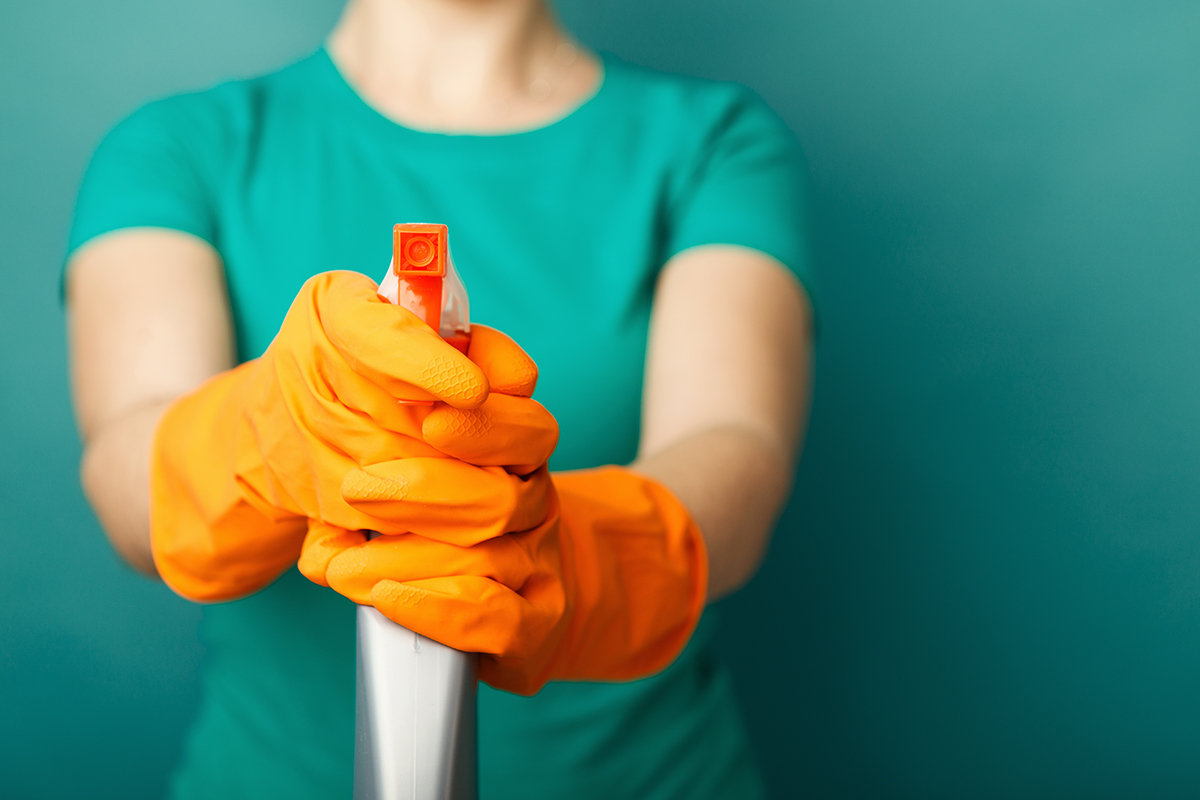 Spring is the best time of year to go big with your cleaning. Warmer temps and fresh air energize, and with days growing longer and more light streaming in, there's no more hiding winter's accumulated grime. Here are seven cleaning jobs that ought to be tackled at least once a year, with quick tips for getting them done thoroughly and effectively.
1. CARPETS, AREA RUGS, AND FURNITURE UPHOLSTERY. Even if they don't look dirty ... they are. Pick an arid, sunny day, rent a steam cleaner, and open the windows to encourage fast drying.
2. WALLS. Walls need a good washing at least once a year, especially if you burn candles, wood fires, or set off smoke alarms when you cook. Don't believe us? Remove a picture that has been hanging around for a while and observe the contrast. To minimize mess, start high, work your way down, and have lots of absorbent towels on hand to catch drips.
3. OVEN. Speaking of setting off smoke alarms when you cook, if it happens to you, your oven needs attention. Even continuous cleaning ovens need to be wiped occasionally. For conventional models, a thick paste of baking soda and water, left to sit for several hours, works wonders for loosening all that baked-on brown stuff. Beware of self-cleaning ovens, as they use super high heat to burn off the mess. This can stink up your home and shorten the life of your oven by burning out its heating mechanism.
4. STOVE TOP. The same baking-soda paste that cleans your oven can be used to remove cooked-on gunk up above. Pull apart everything that moves – burner grills, drip pans, and so forth – and soak and/or scrub accordingly, using a small, stiff brush to get into nooks and crannies. If you have a range hood overhead, you may have a grease-fire waiting to happen. Most have removable filters that can be cleaned easily if you do so regularly.
6. REFRIGERATOR. Deep cleaning your fridge is a big enough task to save for its own day. If you do it right, it can be accomplished in just a few hours with minimal impact.
7. WINDOWS. Remove all treatments and either launder, wash, or send out for professional cleaning. Vacuum accumulated dirt, cobwebs, and dead bugs from window sills, sashes, and jams. Clean screens with either a damp rag or garden hose and allow to dry in the sun while you wash all the glass panes.
8. DECK/PATIO. On a day that you just can't stand to be inside, focus on cleaning up the patio, deck, or other outside living spaces. Sweep or hose off loose debris. Scrub outdoor furniture, touching up paint and treating rust stains as needed. Then clean your grill to get ready for some al fresco cooking and dining.
Todd Nelson
Owner of MaidPro of the Triangle