The Art of Flower Arranging
FINDING THE PERFECT FLOWERS FOR EACH ROOM IN YOUR HOME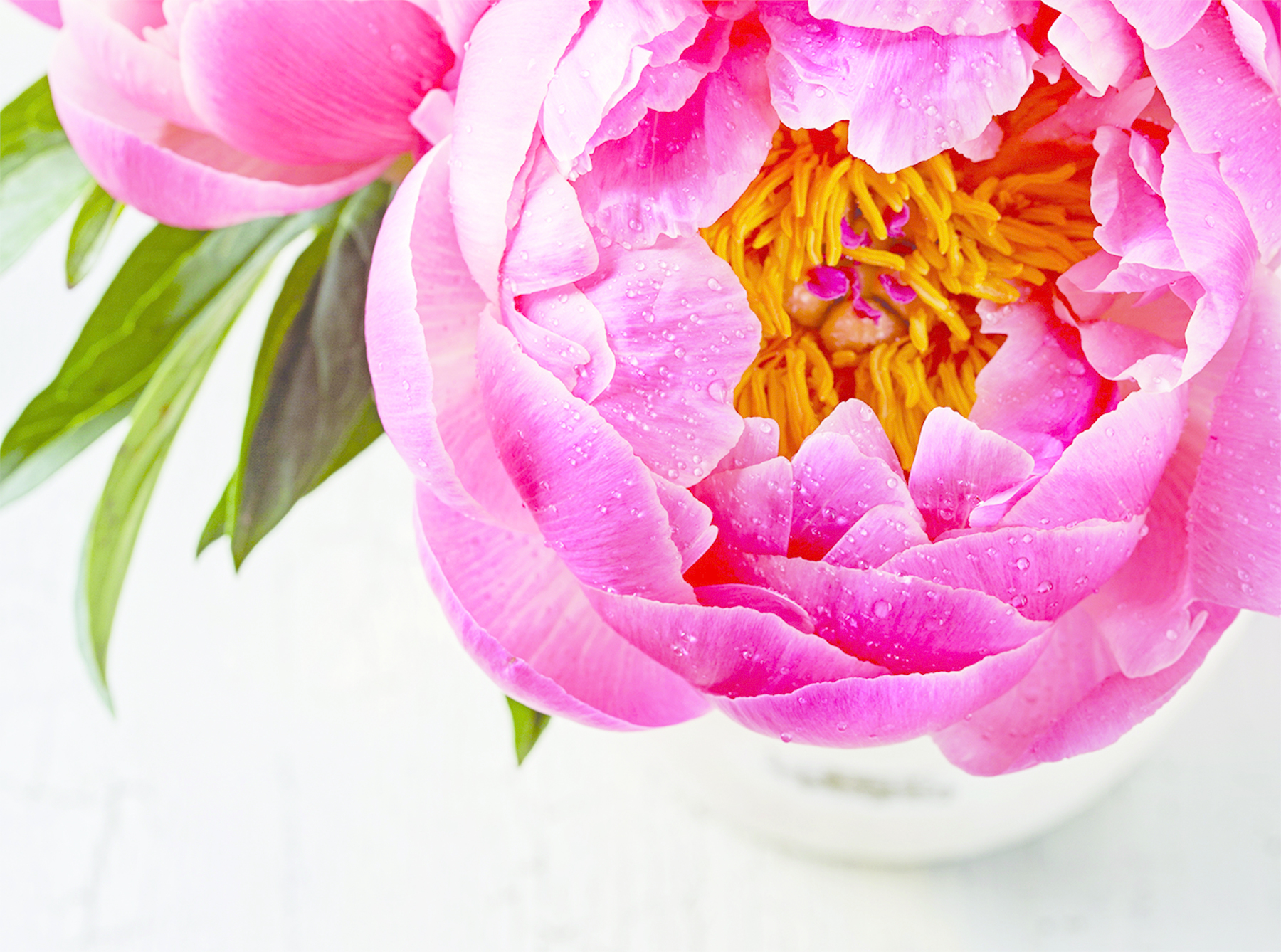 With spring officially here, now is the perfect time to take advantage of all of Mother Nature's beautiful new blooms and try your hand at a new hobby – flower arranging. By learning how to arrange flowers, you'll instantly brighten every space in your home with fresh pops of color. With a wide selection of classic flowers from which to choose, such as lilies, peonies, tulips, and petunias, you'll find plenty of options for your perfect arrangement.

So, where to begin? First, start by considering the style of your room and what type of statement you want to make. Do you have a more contemporary-style home? Try looking for flowers with bold colors, but simple shapes. Orchids and lilies are both examples of the perfect flower for a contemporary room. If your home has a more traditional style, try bringing in flowers with petals, such as peonies and roses. Arrangements are also a great way to add softness when an area of the room looks busy. For example, on a wall that has many pictures, adding a floral arrangement will provide a much-needed visual break.
Once you have decided on the best types of flowers, you may be wondering where is the best place to display them in your home. The answer is simple – flowers can go just about anywhere. Floral arrangements can brighten the atmosphere in any room, including your foyer, kitchen, living room, dining room, and bedroom. Depending on certain aspects like color, height, and volume, flowers also have the ability to bring a sense of wellness, inspiration, motivation, prosperity, serenity, and romance to any space.
FOYER
As the first space you enter, foyers set the tone for the rest of your home. To make a good first impression, don't be afraid to make a statement with a large, monochromatic arrangement with a mixture of flowers all in the same color scheme.
Another idea is to make a simple, friendly-looking garden bouquet placed in a basket. If you want to use your foyer as a showcase to your guests, placing lisianthus or lilies in a metallic container and using accents in shades of gold will make a bold impression evoking success and prosperity.
KITCHEN
No matter the style of your kitchen, you can accent this room with a classic, beautiful arrangement. The kitchen is a particularly good space to include accent colors that you can incorporate into other elements of the room, such as dishware, placemats, tablecloths, or curtains. Another trick is picking two colors, such as yellow and orange, for a bold look. By choosing citrus-colored flowers, you will give your kitchen a sunny atmosphere. Adding bright, joyful flowers like these to your kitchen will give you a burst of energy and motivation each morning as you enjoy a cup of coffee or prepare breakfast.
LIVING ROOM
For your living room, try a fun, unique arrangement, such as floating flowers in a crystal bowl. Gardenias are a great flower for this, and you can even add a candle at night for a nice glowing light. You can also mix things up in this space by having your flower arrangement contrast with the color of your room. For instance, you could try putting orange and yellow flowers in a blue room. This stark contrast will really make those colors pop.
In addition, the living room is a great place to create a sense of wellness in order to enhance relaxation and family connection. Gerberas placed in a round or oval container made of wood or bamboo are great for this purpose, especially during the spring months.
DINING ROOM
Floral arrangements are the perfect way to add an extra touch of elegance to your dinner parties. Try also adding some candles and a table runner to your dining table for added decorative elements. Also, keep in mind that you don't always have to have only one large floral centerpiece. Rather, try placing multiple smaller vases scattered around your table.
Make sure you take lighting into consideration as well. If you plan to have a low-light atmosphere, warm-colored flowers, such as orange and red, will look best. If you prefer a simpler color scheme, white flowers are another great option. When hosting candlelit dinners, try to avoid purple and dark blue flowers since they do not reflect light as well as other colors.
BEDROOM
In your bedroom, put a small arrangement on your nightstand to add some fragrance and color to the space. Tea roses and peonies are great examples of this, but it just depends on what smells you like best. Soothing colors, like blues and greens, are great for adding serenity to this room and allow your mind to unwind and release tension. This is also a nice, unexpected touch in guest bedrooms that will make your visitors feel more at home. For a more romantic vibe in your own room, mix things up from the traditional reds with delicate pinks and lavenders.
When adding flowers to your house, don't be afraid to experiment with new flower types and colors in each room. With so many wonderful options available, incorporating these natural elements into your décor will certainly have your home looking and smelling beautiful this spring.