Tex-Mex Casseroles
For Cozy Winter Evenings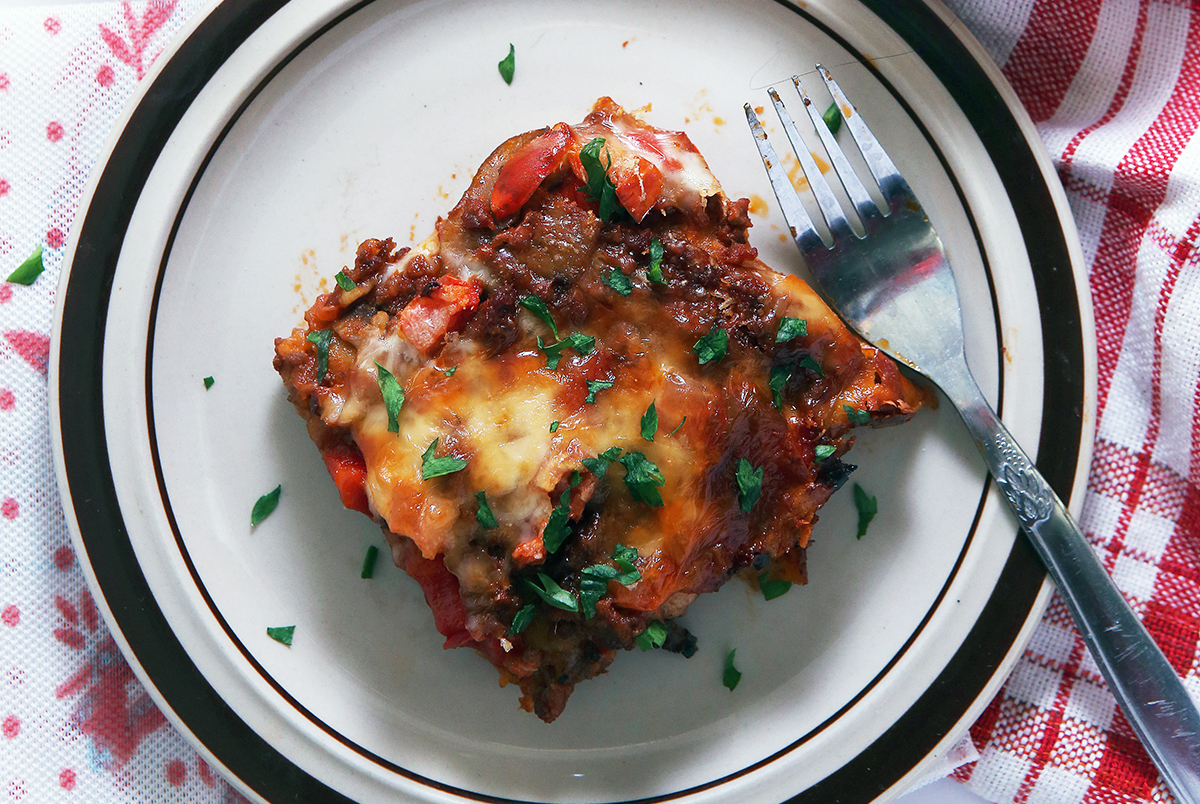 2020 was an interesting year for sure – while it certainly brought about some challenges, a silver lining was that it also brought with it more treasured family time. But this time at home likely means that you've been cooking much more than usual. Chances are, your culinary creative side has been stretched rather thin – and now that we've settled into winter, you're probably finding you've run out of ideas for cozy dinners to warm the tummies of your loved ones.
Don't fret! The time at home during the chilly months ahead provides the perfect opportunity to usher in your newest dinnertime lifesaver – the casserole! Once a kitchen mainstay, casseroles took a turn for the ordinary and ended up just being the go-to for any potluck gathering. Let's be honest ... there's only so much tuna noodle casserole anyone can handle. Why not put a twist on tradition and kick those old standbys to the curb? No one said make-ahead dinners have to be boring!
Casseroles are a great way to prepare for a busy week and give the home chef lots of dinner options without a lot of fuss. They are genius for several reasons ... they incorporate staples you already have in your pantry; utilize leftovers like roast chicken, steak, or veggies; and are generally a one-dish meal (yes, less after-dinner clean-up!).
In my home, flavor is an absolute must. Thus, I tend to turn to anything and everything featuring a southwest flare. If you're like me, keep the cozy casserole in mind … but easily elevate the traditional Taco Tuesday to rock star status using ingredients you likely have in your pantry and fridge. A family favorite of ours is Tex-Mex lasagna – a great take on the traditional casserole that is perfect for a family dinner or feeding a crowd (when we can once again do so safely). Flour or corn tortillas and basically whatever ingredients you have on hand are all you need to build this delicious dish. To start, cover the bottom of a casserole dish with a layer of tortillas, then top with refried beans and a sprinkle of cheese. Then add another layer of tortillas, followed by shredded chicken or pork or ground beef mixed with some salsa or canned tomatoes and green chilies. Cover with another layer of tortillas, and then green or red enchilada sauce. Finish up by sprinkling a Mexican shredded cheese blend over your Tex-Mex lasagna casserole, and bake for about 30 minutes. Before you know it, you've created a great meal of comfort with little effort.
I love chile rellenos, and when enjoying them at a restaurant, I think to myself that I should tackle these at home. But then I quickly remember that making them is a lot of work. However, a few short cuts can turn this daunting dish into a casserole-style option that is sure to receive rave reviews. You can roast, steam, and peel your own poblano peppers, or save yourself some time and energy and opt for whole-roasted chilies that can be found in the international food section of the grocery store. I like to whisk a few eggs and add cheese, shredded chicken or pork, and the roasted peppers, which I cut into strips. I then pour the mixture into a greased baking dish, drizzle with our favorite salsa, top with more cheese (there is no such thing as too much cheese, right?), and bake until the egg is cooked and the casserole is puffed and golden. I finish off this culinary creation by spattering some sour cream, chopped cilantro, and even some chopped avocado. So yummy, so simple, and a great take on the traditional chile relleno.
On a chilly, wintery night, whip up an easy flavor-filled Tex-Mex casserole and enjoy the opportunity we've been given to slow down and enjoy a delicious dinner with family – not only will their tummies be warmed, but so will their hearts.
Stacey Moritz
Owner of The Lemon Tree Cafe, offering freshly prepared salads, pastas, soups, and take-away fare.