Take Me To Your Seltzer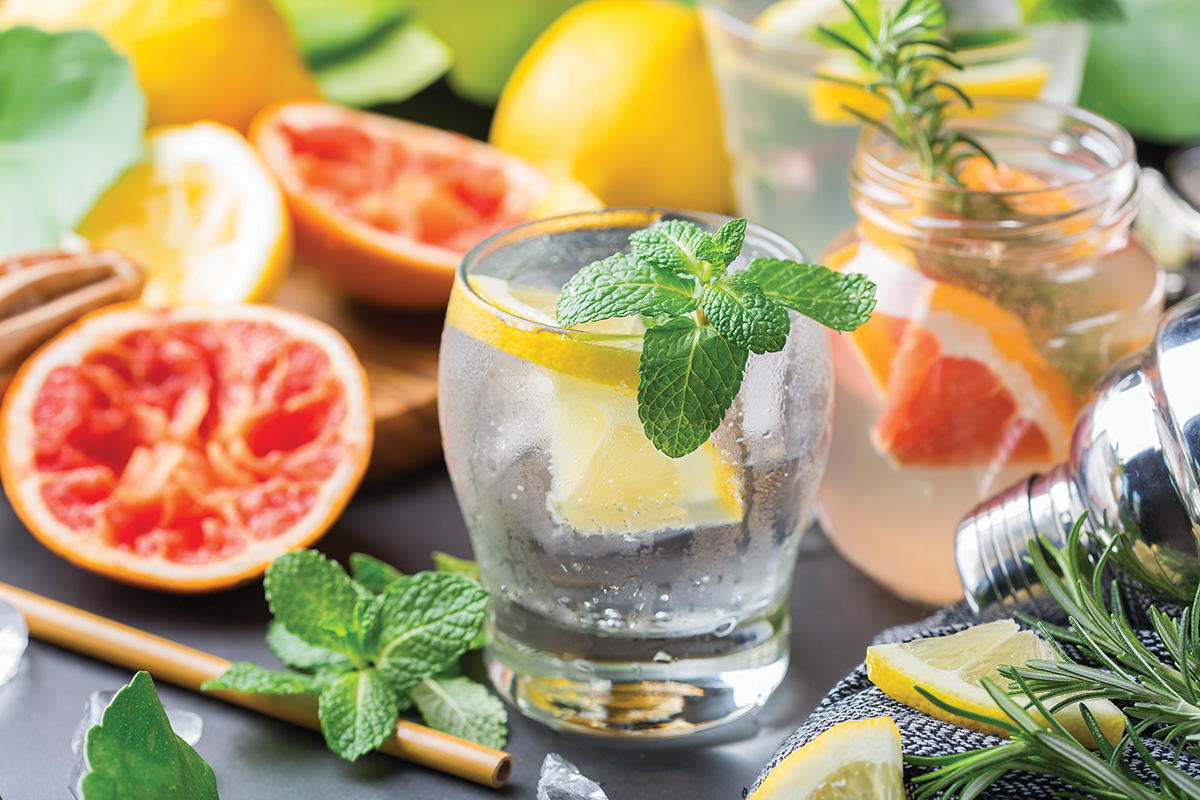 When I was in college, I had a professor who taught all about paradigms and paradigm shifts. He thought he was training me to be a teacher (he was). But he probably did more to prepare me for business than he could have ever imagined. Case in point (not pint), I give you the "seltzer craze." This obsession is raging, and ladies and gentlemen, this shift is stuck in one direction at the moment – growth.
NOT A WINE COOLER
Those of us who went to college in the '80s have been mortified thinking this was a rebirth of the wine cooler phenomenon. Good news –
seltzers are NOT wine coolers. They are crisp, refreshing alcoholic beverages … and at only 5% average alcohol content, a little friendlier to the waist. More on that later. This paradigm-shift actually began in Australia in 1993 with the development of a brand called Two Dogs, which was the first brewed alcoholic lemonade. This was followed up by the development of Mike's Hard Lemonade.
The rapidly growing popularity of non-alcoholic seltzers like LaCroix, Bubly, and others has led to the hard seltzer explosion over the past five years. The creation of a hard seltzer starts with the fermenting of sugar cane and then fruit flavors and carbonation added. As of 2019, the number one seltzer in the U.S. is White Claw. Sales of seltzer in America are currently 2.5 billion dollars. Budweiser, as well as many small breweries around the country, have followed suit and develop their own sub brands within their brewery offerings. In Raleigh, for instance, R&D Brewing Company currently offers a number of hard seltzers under the label Isla.
HERE TO STAY
The pandemic has challenged all of our senses, and we all called into question our drinking and eating habits while we navigated the new normal, and now the newer normal. Seltzers, being lower in alcohol and calories, have allowed many folks to enjoy, while testing out different diets and different foods, a nice option for multiple drinks at a much lower ABV then wine. The ABV of the average wine is 11.5% to 16.5%. Two or three glasses at that level are quite a few calories. For beer lovers, a hard seltzer just feels less filling – because it is.
The Carolina weather, with its proclivity for successive hot days in spring, summer, and fall make this market ripe for the hard seltzer option. Especially when you consider what I call the "N.C. late afternoon heat phenomenon" – it's hotter at 5:00 PM than it is at 2:00 PM. Again, trying to maintain focus and waistline and still be refreshed with an alcoholic option make the hard seltzer a great elixir when hanging out or going out, during the summer months and pretty much all year long. So pick your flavor, pop a can, and you will have room for another. Cheers!
Joe O'Keefe
Owner of Wine and Beer 101, offering deliveries throughout Wake Forest, virtual tastings, and socially-distanced live music. Stop by anytime for a drink or to chat.