Swim Safely
Tips For Safe Swimming This Summer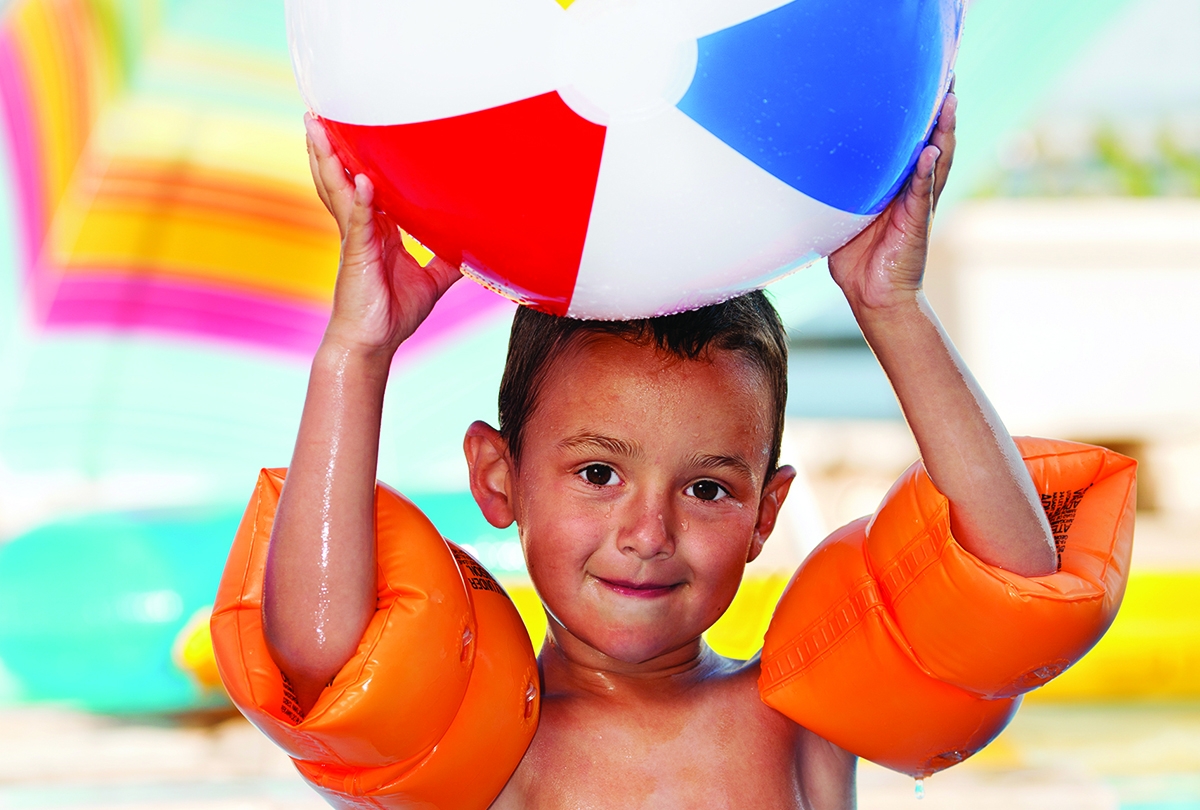 Families are packing up their beach bags and jumping into pools, oceans, rivers, and lakes. While summer is a great time to enjoy some fun in the water, it's also the time of year when emergency departments see an increase in water-related emergencies and injuries from unsafe swimming habits.
We spoke with Dr. Andy Jakubowicz and Dr. Courtney Mann, who care for patients at the WakeMed Children's Emergency Department, to get a few of their top swimming tips to keep you, your children, and loved ones safe in and around water. While you're getting out the swimwear, take time with your family to review these tips.
– Learn How To Swim. Swimming is a vital life skill, and swimming lessons are the best way to prevent drowning. A person's chance of drowning decreases by 80 percent when they've had swim lessons. According to the American Academy of Pediatrics, children ages 1 to 4 who take swim lessons may be less likely to drown. And adults who don't know how to swim should take lessons as soon as possible. Children most likely to drown are those with a parent who is afraid of the water. If a parent can overcome fear and get swim lessons for their child (and themselves, if needed), they will break the cycle of fear and reduce the risk of drowning for generations to come.
– Never Swim Alone. Swimming is always safer with a buddy who can call for help should the need arise. Keep your cell phone charged and nearby.
– Never Leave Children Unattended, And Don't Depend On The Lifeguard. Never leave a baby or toddler unattended – even for a moment. Supervise your child directly and look for signs of struggle or exhaustion as a signal to take a break. Utilize the "touch rule" by always being within arm's reach when young children are in the water.
– Avoid Distractions. Drowning can happen where you least expect it. It often occurs silently, and it only takes a couple inches of water to create a drowning hazard. Distractions can quickly lead to tragedy. Secondary drowning – also known as dry drowning – can also occur after a child is briefly submerged in a bathtub or extremely shallow waters, such as a baby pool, or at the water's edge of an ocean, river, or lake. A child (or adult) can breathe in a small amount of water to experience secondary drowning. If someone has a near-drowning experience and seems fine after being pulled to safety, be sure to monitor them closely.
– Know How To Identify And Navigate A Rip Tide. Tragically, rip tides have already claimed numerous lives at North Carolina beaches this year. Before you leave town, take the time to learn more about how to identify and navigate a rip tide. The National Weather Service and NOAA websites (weather.gov and noaa.gov, respectively) are great resources. Check the surf forecast (also available from the National Weather Service) to know your specific beach's risk for rip currents and pay attention to beach warning flags.
– Limit Horseplay. Dunking and jumping onto other children may cause injuries and make it difficult to detect when a child is in danger.
– Backyard Pool Or Spa? Be cautious when hosting guests or visiting others. Home pools and spas are a real life-threatening hazard to young children. Deflate inflatable pools each night. Ensure pool gates, alarms, and home door locks work, and always have a plan for actively supervising children, even inside the home. Should you lose a child, even for a moment, always check water sources first!
WakeMed Children's Emergency Department
Specifically designed to meet the emergency care needs of children, the WakeMed Children's Emergency Department is the only dedicated pediatric emergency department in Wake County, caring for thousands of kids every year.