Sweet Slices Of Summer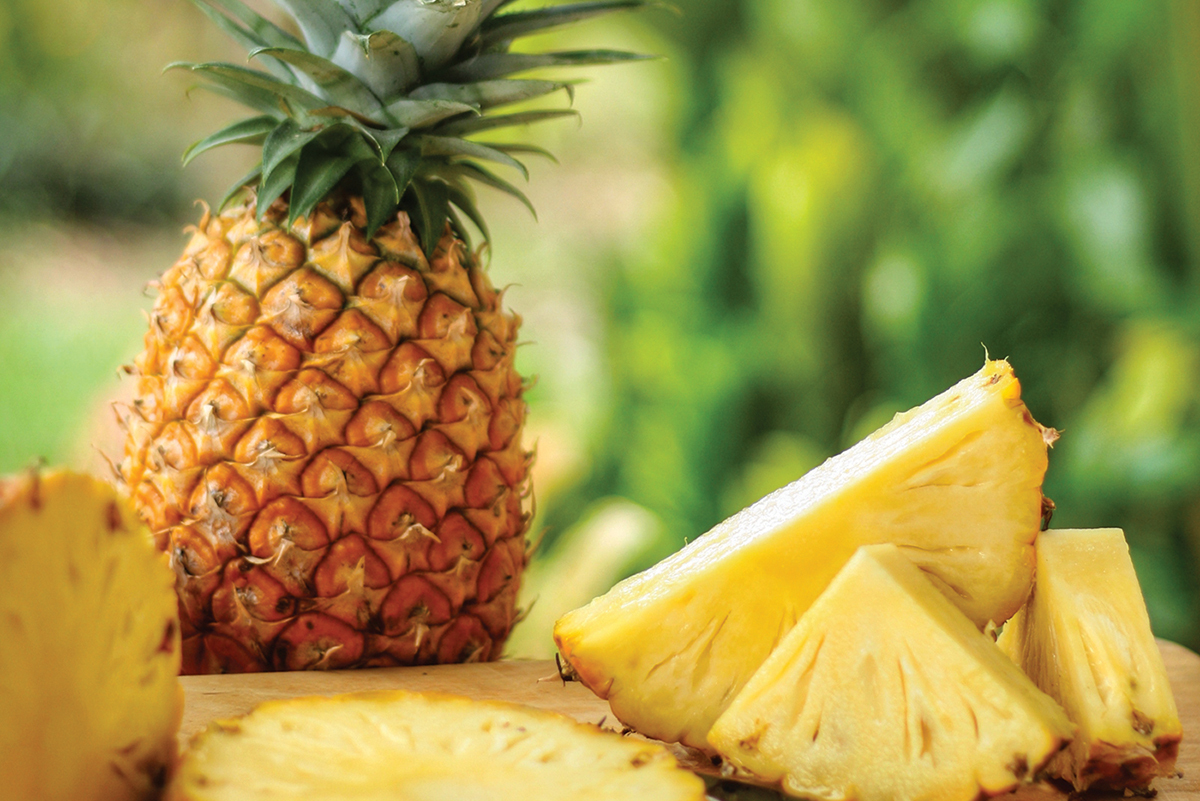 What better way to cool down this summer than with one of our favorite summertime fruits? Pineapples are delicious, low in calories, and loaded with nutrients and antioxidants. This super versatile fruit has been linked to notable health benefits, including: improved digestion, better immunity, a lower risk of cancer, relief of arthritis symptoms, and improved post-surgery recovery. So this summer, if you're looking to improve your health while also enjoying the fruits of Mother Nature, give these delectable, healthy, and super easy-to-make pineapple recipes a try!
Piña Colada Pie in a Jar
– 3 cups finely crushed graham crackers
– 12 tablespoons butter, melted
– 2 15-ounce cans crushed pineapple
– 2 cups heavy cream
– 8 ounces cream cheese, softened
– 1 tablespoon sugar
– ½ cup unsweetened coconut flakes, toasted
To make crust: In a large bowl, combine graham cracker crumbs with butter and stir until combined.
To make pineapple layer: In a medium saucepan over medium-low heat, heat crushed pineapple until thick and jammy, about 15 minutes.
Meanwhile, to make cream layer: In a stand mixer with a paddle attachment, beat heavy cream until stiff peaks form. Fold in cream cheese and sugar. (For best results, transfer mixture to a piping bag.)
In the jars: Among four mason jars, layer graham cracker crust, pineapple (using a spoon), and cream, alternating until you reach the top of the jar.
Garnish with toasted coconut and serve.
Pineapple Coconut Overnight Oats
– 1½ cup rolled oats
– 5-8 ounces pineapple Greek yogurt (can sub vanilla Greek yogurt)
– 1 (8-ounce) can crushed or diced pineapple with the juice
– ⅓ cup shredded unsweetened coconut
– ½ cup unsweetened coconut milk
– ¼ heaping teaspoon ground cinnamon
– For topping: Fresh pineapple and additional coconut
In a medium size bowl, mix all ingredients together (rolled oats through cinnamon) and chill overnight. You may also divide mixture into individual serving bowls before refrigerating. Top with fresh pineapple and additional shredded coconut.
Hawaiian Chicken Kabobs
– 3 tablespoons soy sauce
– 3 tablespoons brown sugar
– 2 tablespoons sherry
– 1 tablespoon sesame oil
– ¼ teaspoon ground ginger
– ¼ teaspoon garlic powder
– 8 skinless, boneless chicken breast halves, cut into 2 inch pieces
– 1 (20 ounce) can pineapple chunks, drained; or fresh pineapple, chunked
In a shallow glass dish, mix the soy sauce, brown sugar, sherry, sesame oil, ginger, and garlic powder. Stir the chicken pieces and pineapple into the marinade until well coated. Cover, and marinate in the refrigerator at least 2 hours.
Preheat grill to medium-high heat. Lightly oil the grill grate. Thread chicken and pineapple alternately onto skewers. Grill 15 to 20 minutes, turning occasionally, or until chicken juices run clear.
For more delicious and healthy recipes, visit the WakeMed Voices blog (where you can also subscribe) at wakemedvoices.com. The WakeMed Voices blog provides an outlet for their many experts to share information on topics important to the health of patients and the community.

WakeMed Health & Hospitals