Sustainability By Design
Decorating Materials For Changing Tastes And Trends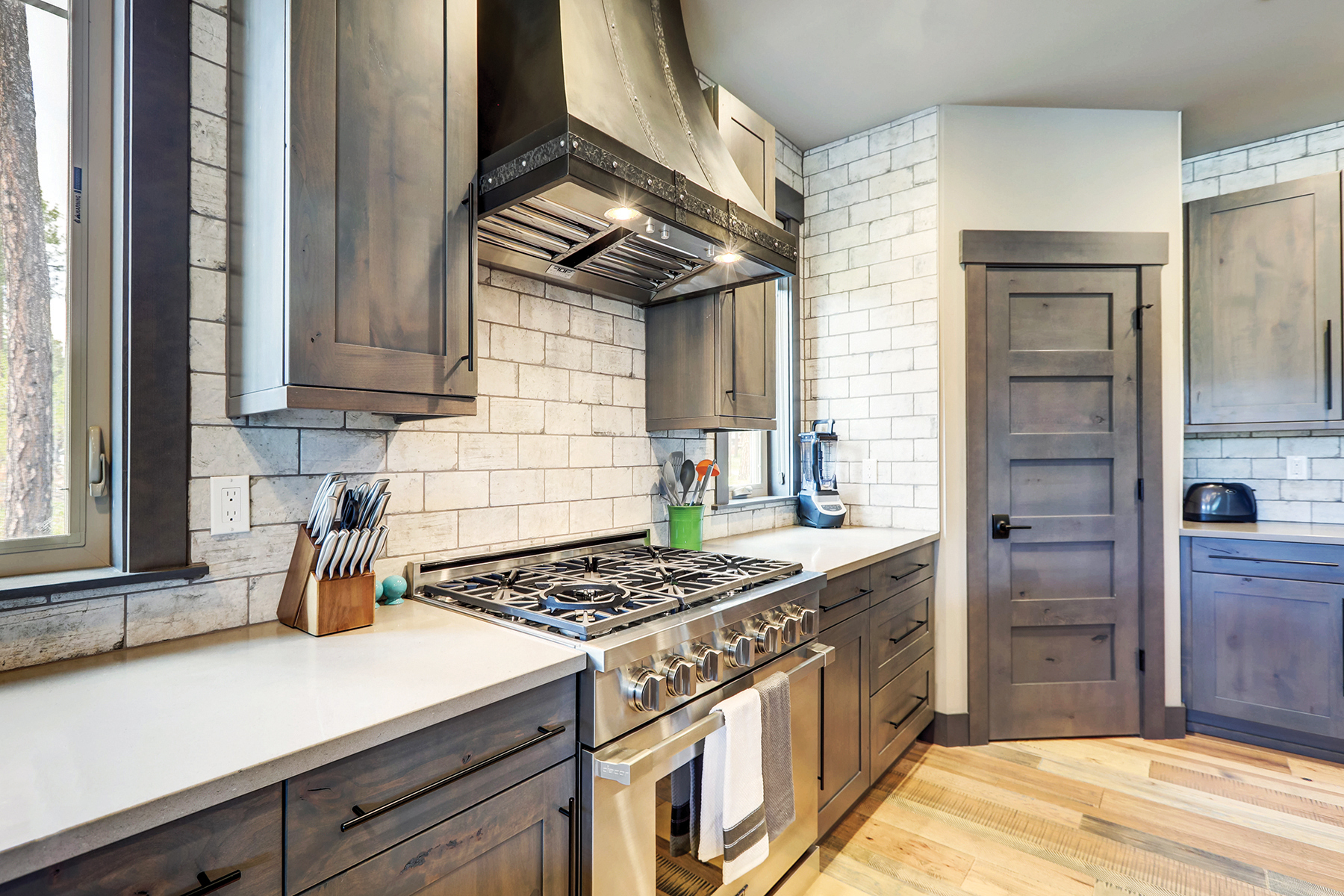 When it comes to home renovation or decorating design projects, it seems that there are literally millions of material options from which to choose – stone, granite, marble, tile, fabrics, concrete, and glass, for example. Yet it also seems that in most homes, common materials such as these are continually used for countertops, islands, fireplaces, kitchen backsplashes, walls, shelving, etc. Sticking with the conventional is always an easy and safe route to take. You know how it will look as it's already in your friend's house and you see it every time you visit. You see these standard materials routinely featured as you scroll through decorating pages on Instagram. You know they are a reliable bet for your financial investment and will certainly look attractive in your own home.
But this spring, if you are looking to tackle a kitchen facelift, want to tear out and replace that outdated fireplace, or give your living room a total redo, why not take this opportunity to push yourself out of your decorating comfort zone and create the best atmosphere to showcase your personal style? You don't need to get caught up in incorporating the materials that your neighbor has or what that builder is putting into that new construction neighborhood down the street. You don't need to simply update your space with a newer version of what you already have. Getting out of your decorating comfort zone may sound scary and might make you a tad bit uncomfortable – but that fear and discomfort just might lead to a beautiful living space that you didn't even know you dreamed of.
As I stated previously, there are numerous alternative decorating materials out there. I would like to share three of my favorites, all of which can be incorporated into both transitional and modern home designs. Each are sustainable, and ultimately cost-effective, design options, as they can be refinished and updated in various ways, should you find your tastes changing over time.
1. PRESSED TIN: Pressed tin can be used for walls, fireplaces, ceilings, backsplashes, windowsills, and more. This product can be a bit tricky to work with, as it is a thin, sharp metal. However, it can be painted over and over, distressed, and refreshed as years – and your tastes – go by. Installation of pressed tin is more costly than some other materials, but can end up being a more cost-effective solution in the long run, as you won't find yourself demoing and replacing when you're ready for a new look. This makes it a great backsplash option, providing a classic look that can add texture to a modern or traditional home. I have also used pressed tin as a no demolition way to cover outdated tile around a fireplace – simply apply construction adhesive to the tin, manipulating it around the fireplace edges, and caulk to ensure no exposed sharp points … an easy and updated method to create a stunning focal point for your space.
2. BRICK VENEER: Brick veneer is composed of actual brick slices that can be applied similarly to tile and can completely transform the look of any room. One of the primary reasons I love designing with brick veneer is its versatility. For instance, it can be found in the many hues of real brick; there are ample ways in which mortar can be applied, accentuating an old world or a modern design plan; and it can of course be painted – maybe give it a lime wash, then sandblast it back to its original stage, adding an aged and distressed appearance. Brick adds warmth, texture, and personality to a backsplash, your fireplace, or that wall that you just don't know what to do with. Brick veneer is a project I feel most decorating DIY-ers can tackle themselves. However, keep in mind that they are heavy and will require a lot of physical work.
3. WOOD: Wood has always been on the design scene. Its versatility can boast an inherently natural rustic aesthetic applicable in all design styles, creating a lovely and inviting space. Even though the reclaimed wood trend has passed, there are still some ways it can be added as accents. Heavy beams, mantels, doors, and floors are great ways to use it, as is adding it to a kitchen island among painted cabinets, or even as a countertop (especially since wood is antimicrobial). Of course it can be painted or refinished in several ways, making it a long lasting and eco-friendly product (using reclaimed wood reduces landfill waste and deforestation, and will continue to live for years in your home). Furthermore, each piece is unique, as no two features will ever look the same. Even if you live on a street with 25 houses, and all showcase reclaimed wood, each will be distinct with its own features, and history.
The trend of completely painted cabinets has also started to circle back – including wood accents. This is where choosing real wood will again save you money down the line. However, if your budget does not allow for stain-grade cabinets throughout your space, then you still have options. For example, consider purchasing paint-grade versions for your lower and upper cabinets, or those in your island. Doing so will allow for future transformations when you're ready to go with a different color scheme in the future.
When it comes to refreshing your living space, I hope you remember that it's okay to break out of your design and decorating box. I understand you may be a little nervous at first, but don't be afraid to be a little bold. Adding a bit of non-typical sustainable materials to specific details in your home doesn't have to pose great risk … emotional or financial. So go ahead and use painted brick for your backsplash. Add that distressed pressed tin to your fireplace. Transform your island with wood accents. Hang that mantel made from a beautiful reclaimed beam. You just might be surprised at how getting out of your comfort zone lets you breathe new life into your home.
Amy Rikhoff
The owner of Wake Forest Interiors.