Summer Sides That Are Sure To Steal The Show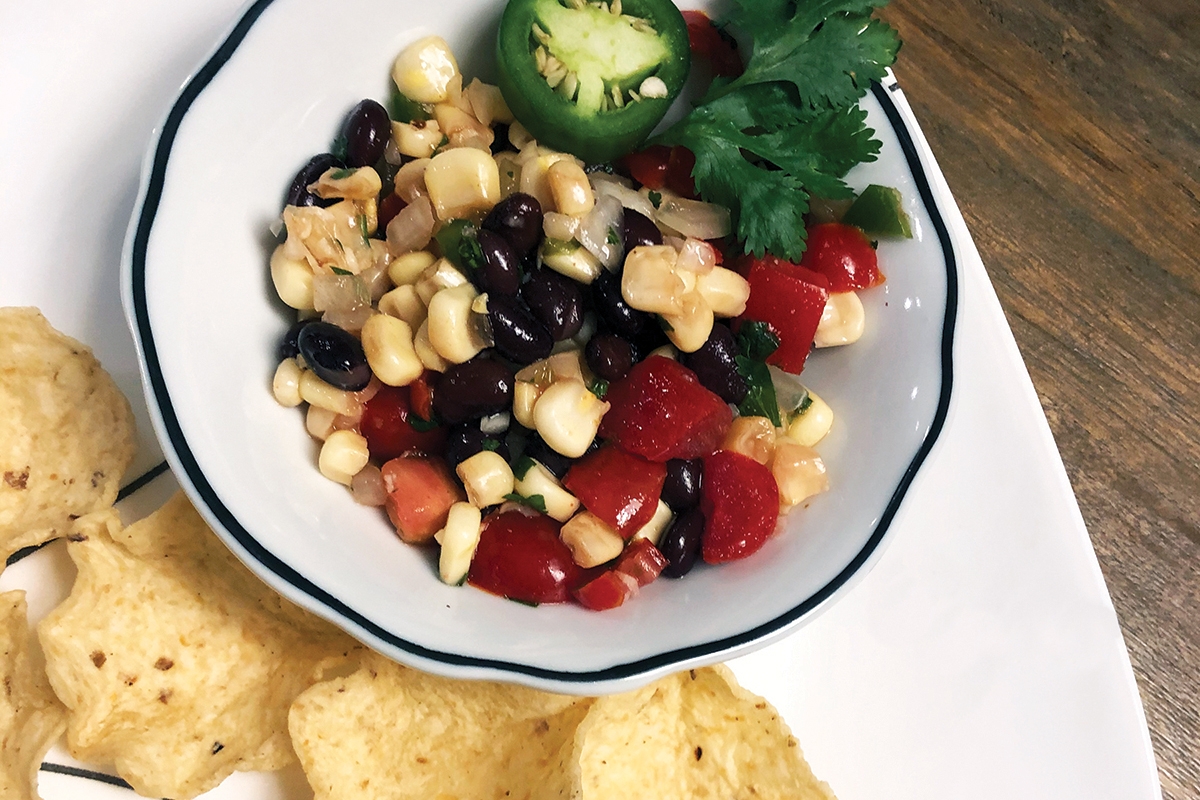 Summer is perfect for getting outside and enjoy some time with friends or family … especially after we had to spend most of our spring apart. Now that reasonable (and cautious) interaction is no longer completely taboo, we can once again enjoy the occasional, low-key summertime soiree to help break the monotony of long-term hunkering down – with recommended attendance numbers and distancing, of course.
In such an event, a few tasty and simple side dishes featuring fresh fruits, veggies, and herbs that can be prepared fairly quickly might come in handy, and I happen to have two in mind that fit those criteria. While main dishes usually tend to attract most of the eating attention, I'm pretty sure these simple sides will steal the cookout show this summer.
The first side dish star is black bean and corn salsa. This quick recipe is bursting with flavor and texture, and is easily customizable should you want to toss in a few more hot peppers or crave extra avocado. So if you find your next backyard gathering leans to more of a fiesta feel, whip up some refreshing margaritas and share this sensational summer salsa that is sure to please everyone's palate.
The second dish is grape salad with toasted pecan topping. This sweet and tasty dish can be a light summer dessert or side dish for any picnic or hot dog and burger bash. It makes a wonderful, rich counterpoint to almost any summer salad dressed with a vinaigrette, or a sweet follow-up to something savory off the grill.
It's finally summertime, which means it's time to get outside and enjoy the company of family and friends. While gatherings may be smaller and more spaced apart than in summers past, family, friends, food, and safe distancing make enjoying a cookout or picnic a bit more appealing this year than ever before. I hope you enjoy your time together this summer, and when doing so, I also hope you will give these simple dishes a try and enjoy them as much as I do.
Black Bean and Corn Relish
– 1 can black beans, drained and rinsed
– 2 cups sweet white corn
– ½ medium-size red onion, diced
– 2 cloves garlic, crushed
– 6 roma tomatoes, diced
– 1 jalapeño, diced (with or without seeds; add to taste)
– ½ cup cilantro, chopped
– ½ lime, juiced
– 1 teaspoon cumin
– 2 teaspoons smoked paprika
– Salt and pepper to taste
Mix all ingredients, and enjoy on chips or tacos, or perhaps some grilled chicken or shrimp ... on whatever dish you wish to add a little southwestern flair – the options are limitless. (And don't feel guilty if you find yourself simply enjoying it by the spoonful!)
Grape Salad with Toasted Pecan Topping
This is my home version of The Forks Cafeteria's popular grape salad.
– 2 cups red grapes
– 2 cups white grapes
– 4 ounces cream cheese, softened
– 4 ounces plain Greek yogurt
– ¼ cup white sugar
– ¼ teaspoon vanilla extract
– 2 ounces brown sugar
– 6 ounces toasted and chopped pecans
Rinse grapes and set aside. Mix together the brown sugar and pecans, and set aside. Mix the cream cheese, yogurt, sugar, and vanilla together until smooth, then fold in the grapes. Top with the pecan mixture, and enjoy.
David Greenwell
Owner of The Forks Cafeteria, located at 339 S. Brooks St. in Downtown Wake Forest, offering classic Southern fare for breakfast, lunch, and dinner.