Summer Party Planning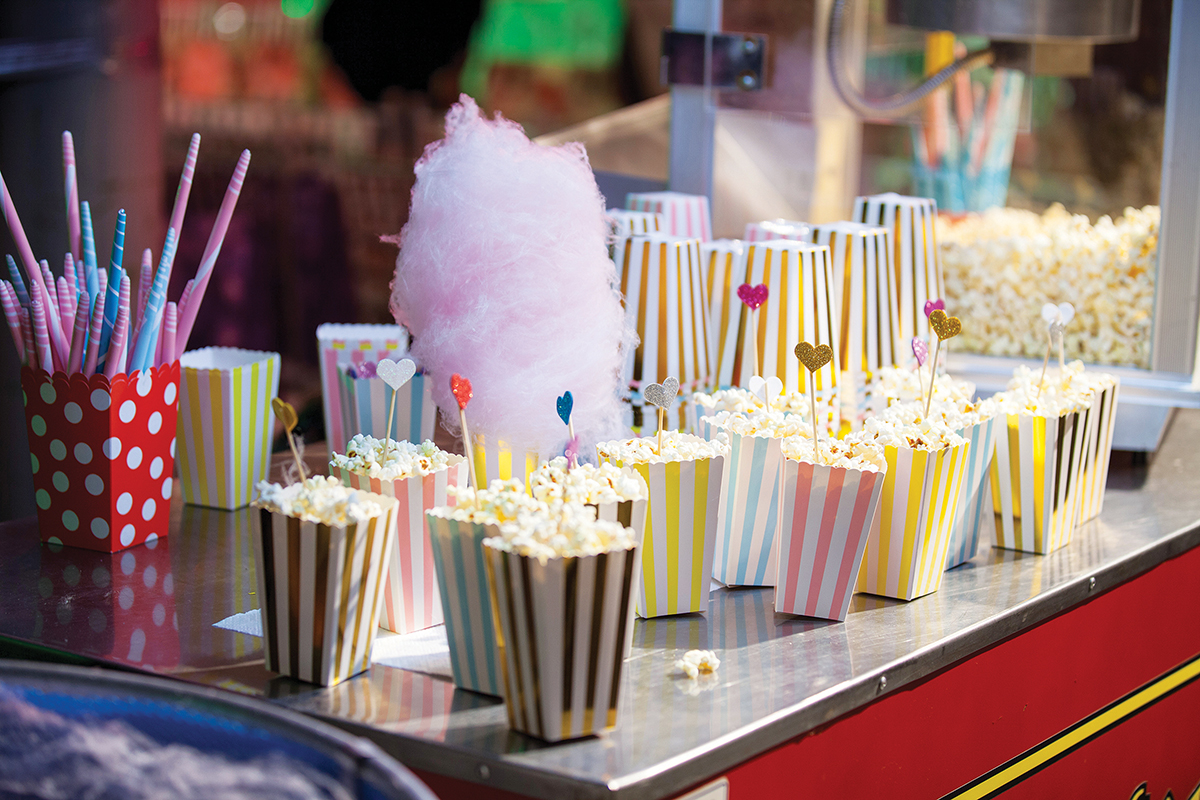 Who doesn't love a party? Summer is the perfect time for the perfect gathering. With busy work schedules, calendars full of the kids' extracurricular activities, etc., parties – whether small soirees or big bashes – encourage us to slow down a bit and reconnect with friends, family, and neighbors. Need some ideas for that perfect summer celebration? Read on for easy-to-achieve, inexpensive, and imaginative ideas that will have you and your guests creating wonderful summer memories that will last a lifetime.

The Fourth of July holiday let you kick summer off with a bang, but how do you keep the season's revelries going? There are lots of fun and exciting celebrations around the area the next few months; but why not take some of those ideas and host your own versions?

Think about your talents, or those of friends you hope will attend. First Fridays are very popular around here, offering entertaining music, artwork, wine and beer, and delicious fare. Bring this idea home (and inside where it's cooler on a hot summer night) by hosting a party featuring an artistic friend, your favorite photographer, or a loved one who sings or plays an instrument. Spend the evening serving light appetizers and refreshing beverages and playing soft background music while showcasing a gallery of your friend's works. Perhaps this individual has a mission for which he or she is raising money. If so, offer raffle tickets to local galleries, plays, or concerts to fundraise – not only will you and your guests enjoy a wonderful evening together, you will also be contributing to the featured artist's cause or charity of choice. Or plan an artsy evening with painting, jewelry-making, or another craft activity at your dining room table. Teach the "class," or have a friend do so, using products bought from local craft supply stores.

Why not use these summer parties as an opportunity for the little ones in your life and their favorite friends to create artwork for parents to treasure as future birthday or Christmas presents? Needlework, crocheting, and cooking teach basic skills, teamwork, and independence – so while they are having fun being creative and crafty, they won't even realize that they're continuing to learn, despite being out of school for the summer! Enlist other parents to help, so it's not too overwhelming for you as the host.

Even though we're fortunate enough to be located only a couple of hours from the beach, we are also blessed with area parks with sandy beach areas … so you can enjoy that "beachy" experience without the time commitment required for a trip to the coast. You can also swim, play volleyball and other sports, boat, Jet Ski, kayak, and cookout at these local beach areas. Make it a group outing for added fun, inviting other families and friends. Assign everyone a food dish or beverage to bring and share so the planning and preparation pressure for this summer celebration doesn't fall solely on you.

What about a movie night? Purchase colorful popcorn bags or cups and boxed candies like you'd buy at the theater. Fluff up the pillows for comfy couch-lounging and movie watching, or create a more inviting living room environment with bigger pillows scattered around the floor so everyone can watch comfortably. Consider basing the evening's party around the movie's theme. A twist on the traditional movie night? Take it outside! Yes, watch the movie in your backyard – all you need is a movie screen or white sheet that can be hung from the trees or fence, a laptop or DVD player, a projector, and a speaker. Ask everyone to bring beach chairs or blankets and pillows. Feeling a little crafty? Decorate boxes as cars and set up the yard as a "drive-in theater" – the kids in attendance will surely love watching their favorite flick from their own "car."

Host a themed event – such as a traditional Hawaiian luau, an old-fashioned beach party, or a chilling murder mystery – serving food and drink pertaining to the theme … this is the perfect opportunity to try those new recipes you've found on Pinterest. Decorate in this theme using things you can find around the house or purchased from a party store. Take it a step further by having your guests dress the part.

Food truck rodeos are extremely popular around the Triangle. So why not tap into that popularity and host your own "rodeo?" Have everyone bring a dish – possibly something they've never made before. This will cut down your expenses as a host, allow everyone to participate, and let you and your guests try a variety of new foods.

Want to hang out with friends on a weekend night, but are looking for something a little simpler? Have a dessert party. There's nothing like sitting around a table and catching up over coffee and a sweet treat. It may even become a new tradition – all year!

Games aren't just for kids. Family game night with games that are age appropriate for the kids is always a hit and a great way to unplug. But why not schedule a grown-up game night? Bring out the games that are family favorites, or find something you've only heard about, but never had a chance to play. There are plenty of card games that call for team play – rules and instructions can easily be found online and downloaded. For snacks, try popcorn and trail mixes as light treats; or get a little fancier with wine or beer, cheese, crackers, and fruit. For a heavier meal, serve pizza or make-your-own tacos or salads to keep the kitchen cool.

After all this summer fun, the season is eventually going to end, and it will be time for the kids to return to school – and thus, busier schedules. With that, a plan to conquer the hectic calendar must be devised. There is power in numbers, so why not call moms and dads together for an afternoon party of meal planning? Have everyone supply food for their favorite go-to recipes, prepare and cook their dishes, seal in freezer-safe bags or containers, and then exchange. These foods can then be pulled out of the freezer and reheated for healthy meals on-the-go, or when you're just too tired to cook during the busy school year.

And that brings us to Labor Day, a day of rest to enjoy any number of these parties; the last hurrah of the summer. But the parties don't need to end there. Throw a bash to welcome all of your children's classmates to a new productive year. And before you know it – more months and more parties to plan will be on the horizon. But you can do it. With a little thought and creativity, you can make the next party you host one you and your guests will never forget.