SUMMER COOKING
WITH FRESH, DELICIOUS, LOCAL PRODUCE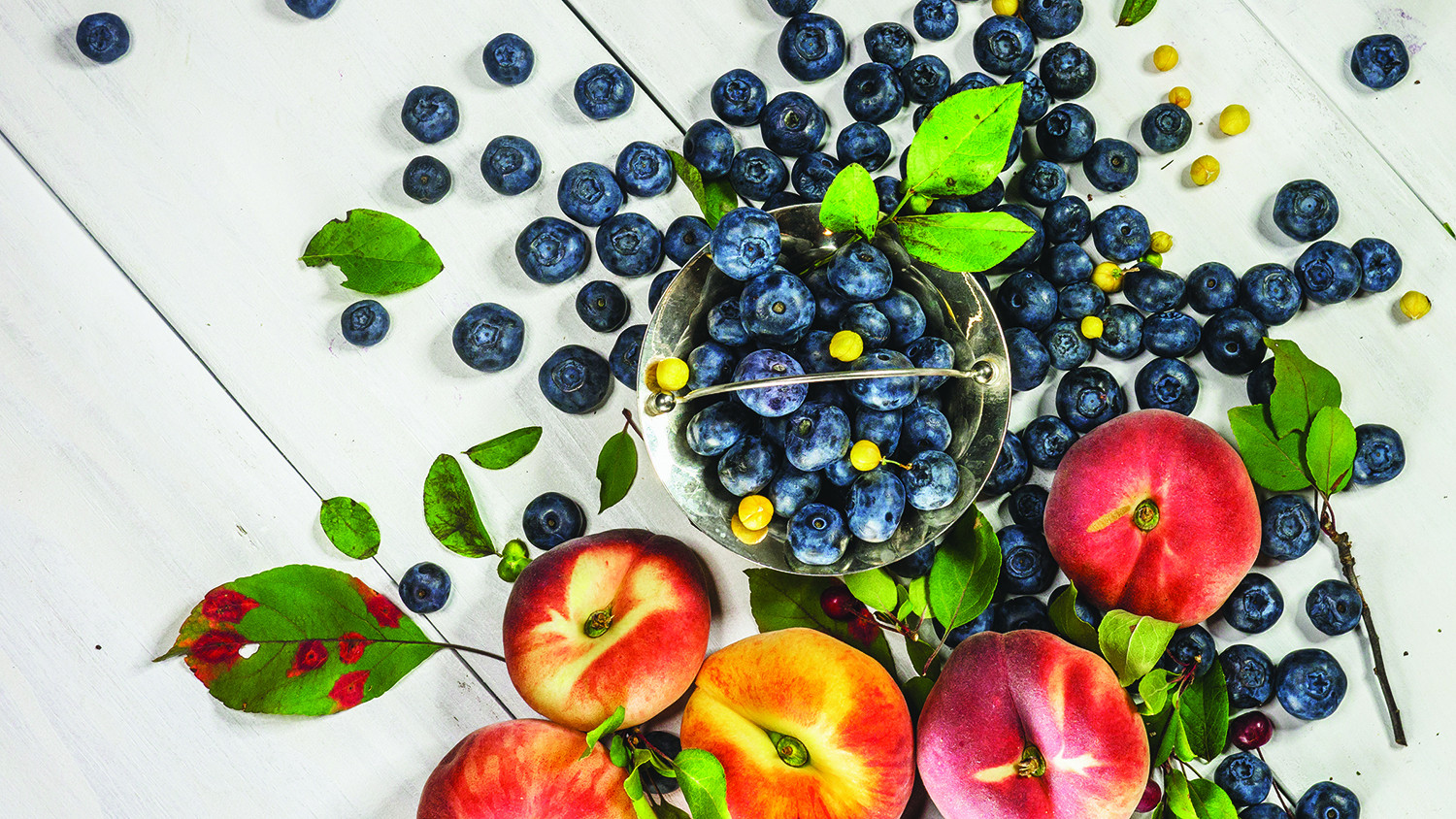 Summer in North Carolina is the perfect time for cooking with Mother Nature's bounty – whether it be with local peaches, corn, blueberries, tomatoes, etc., our state's fresh produce options are the ideal ingredients for the perfect delectable side dish or dessert to serve at your next meal, neighborhood get-together, or summer celebration. Following are a few simple recipes that feature some of the delicious fruits and vegetables that are easy to find around town.
Roasted Corn with Rosemary Butter
– 12 ears yellow or white sweet corn, in husks
– ½ cup butter, softened
– 2 teaspoons fresh rosemary, chopped
Pull back corn husks, leaving them attached. Remove and discard silks. Combine butter and rosemary in a small bowl, then brush over corn. Pull husks over corn and grill over medium-heat for about 15 minutes, turning occasionally. Pull back the husks and enjoy!
Fruit and Custard Pie
– Pie crust (store-bought is fine)
– Fresh raspberries
– Fresh blueberries
– Fresh peaches, sliced
– 1½ cup milk (I recommend at least 1%)
– 3 eggs
– ¼ cup sugar
– 1 teaspoon vanilla
Preheat oven to 450 degrees. Put pie crust in a pie pan and fill to desired level with fruit.* In a separate bowl, mix the milk, eggs, sugar, and vanilla, and pour over the fruit. Bake for 15 minutes at 450 degrees. Turn down the oven temperature to 350 degrees and bake for 30 more minutes (when you reduce the temperature, you may want to place foil over the edges so they won't burn). Serve warm for the perfect summer dessert to top off any meal.
* If using a deep pie dish, you may want to cover the bottom of the crust with fruit, then pour only some of the custard over it. Repeat these steps one or two more times, depending on the dish's depth.
Summer Stuffed Tomatoes
(Serves 8)
– 8 tomatoes
– 2 peaches, cut into small pieces
– 3 cucumbers, cut up
– Kernels from 3 ears of corn
– 6 tablespoons olive oil
– 2 tablespoons lime juice
– 1 teaspoon salt
– ¼ teaspoon pepper
– ½ cup basil leaves, chopped
Slice off tops of tomatoes. Scoop out insides and chop up. Blend tomatoes with all ingredients, except basil. Taste, and possibly add more lime and/or salt to taste. Stir in basil. Season insides of tomato shells with salt and pepper. Fill tomatoes with mixture and voilà – the perfect summer side dish to accompany any entrée.