Stuff Those Stockings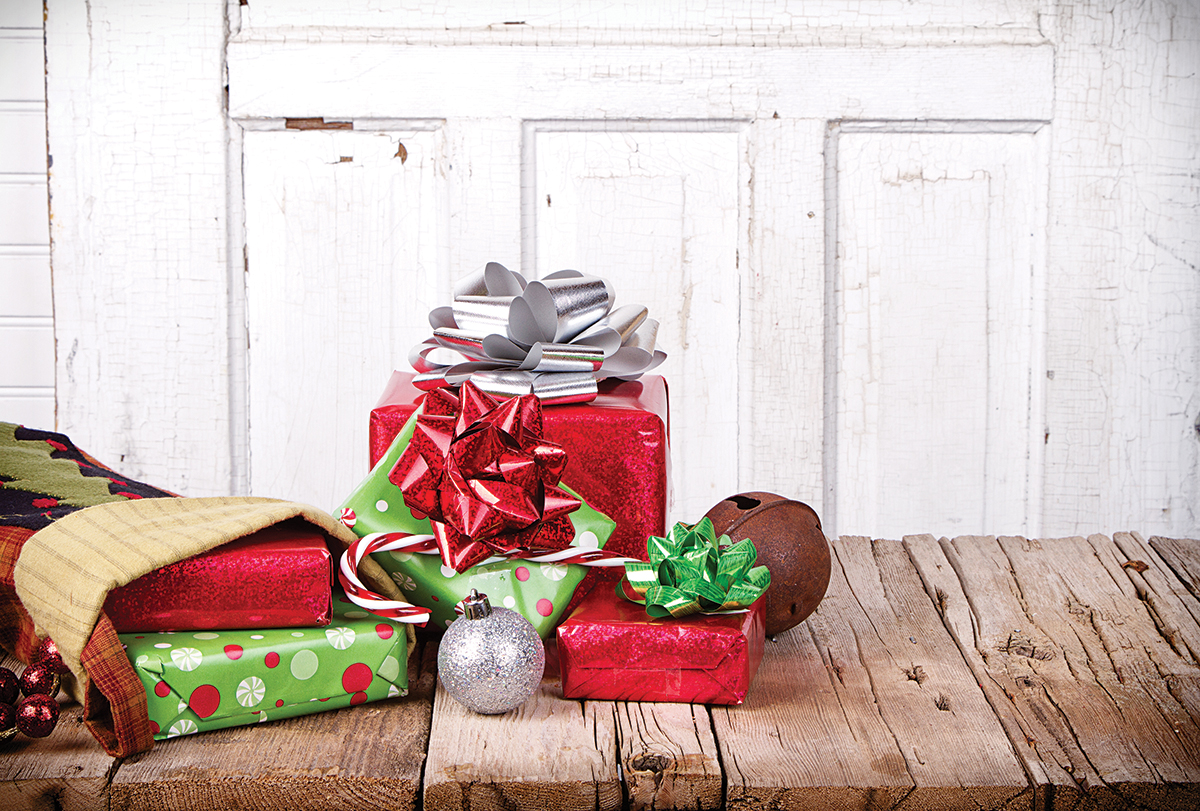 "The stockings were hung by the chimney with care, in hopes that St. Nicholas soon would be there." Hanging stockings by the fireplace is a long-standing Christmas tradition, one so key that it's referenced in the first verse of the cherished classic poem that captures the holiday's magic – "'Twas The Night Before Christmas." When children and adults alike discover early Christmas morning that those stockings have been stuffed with gifts and gadgets and toys and trinkets, there is no doubt that the man in red paid a visit the night before.

To ensure that Santa knows what to stuff in the stockings of the good girls and boys of your home – regardless of their age – they may want to include these on their Christmas wish lists. Or if you're looking for some fun and unique holiday gifts to share with those you love, or need some small "thank you" tokens for the hosts and hostesses of those many festive parties that are dotting your Christmas calendar, I've got you covered. (And I won't judge you if you happen to pick up a few for yourself.)
– World's Softest Socks: These socks that are perfect for any occasion will have you feeling like you are walking on a cloud. Available for men, women, and kids and in tons of styles and patterns, you can never have too many.
– Whiffer Sniffer Clip: These scented collectible plush characters are full of personality and charm. Each character's scent matches their appearance (for instance, the strawberry smells like strawberries, the popcorn smells like popcorn, and the chili pepper smells like chili!). Kids will collect 'em, give 'em, and trade 'em.
– Shark Watches: Teens can't wait to get their hands on these hot items. Water-resistant and available in fun colors, they are also available in mini sizes for the younger watch wearer.
– Snark City Keychains: Keychains that are rated "S" for sarcastic and snarky, there is a saying for anyone on your Christmas list.
– Mix·o·logie: Choose from eight distinct roll-on fragrances of this alcohol-free, blendable perfume collection and create your own blend. Let your "signature scent" change day to day or night to night.
– Spongelle: This made-in-America, all-in-one beauty treatment consists of a built-in body wash plus buffer. It's vegan-friendly, dermatologist-tested, and can be used for multiple washes.
– LipSense: Finally, lip color that lasts until you take it off. It's long-lasting, waterproof, and doesn't kiss off, smear off, or rub off. Choose from over 50 shades, or combine to create your own color palette.
– Capri Blue Tin: The volcano scent of this candle is a cult favorite, and has a way of putting you in the best mood. With notes of sugared citrus, it transports you to the happiest of days and gives you the boost of confidence you need to kick off a great day or evening.
– Statement Earrings: This hot jewelry trend is on fire right now. Whether you are wearing a bold outfit for an evening on the town or are dressed in a more simple ensemble for a low-key date night, statement earrings are a must.
– PocketMonkey: This multi-tool has 12 functions, but fits nicely in your wallet so it's always there when you need it. From opening bottles to adjusting screws, PocketMonkey helps you conquer life's everyday tasks. And it's TSA-compliant, so you can take it with you whenever and wherever you fly. Made in the USA from heat-treated stainless steel, this multi-tool won't bend, break, or rust.
As the old-saying goes, good things come in small packages … and these gadgets and trinkets are just the right size to stuff the Christmas stockings that were so carefully hung by the chimney with care, awaiting a visit from Jolly Old Saint Nick.
These items, as well as many other fun and unique holiday gifts, can be found at Lily Mae's.

Tiffany Brockmann
Owner of Lily Mae's, located in The Factory.