Straight From The Heart
Local Valentine's Day Sweets And Treats To Show How Much You Care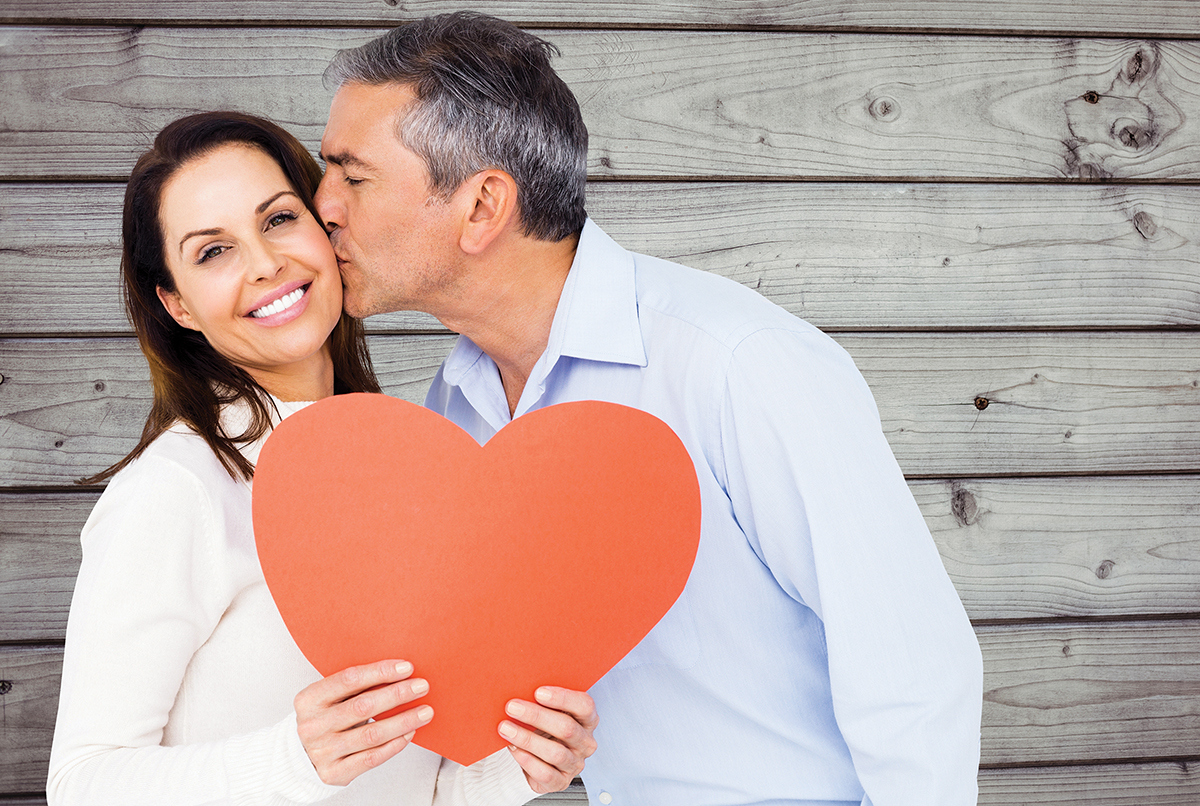 Valentine's Day is on the horizon, and provides the perfect opportunity to buy your sweet someone a little sweet something to remind him or her just how much you care. If you're single this year, why not buy a little something something for yourself? We all deserve to feel a little extra special on this special day. If you are able, treat your friends or family with some sweets and treats that come straight from the heart.
Speaking of sweet treats, our corner of the Triangle offers not only a great selection of candy shops, but also a chocolate factory that you can tour – what a fun and unique way to experience the sweetness of Valentine's Day with someone you love. Can't make it for the chocolate factory tour? No problem! Pick up some locally-made fudge, candy bars, truffles, or hot chocolate mixes as your gift at one of the aforementioned candy establishments and your sweetie will certainly thank you. (Sugar-free and vegan options are also available for purchase.)
Speaking of tours, if you're interested in impressing that special someone with a non-typical Valentine's Day date, why not set up a winery or vineyard tour? Family-owned and privately-owned wineries, vineyards, and shops offer wine tastings for their visitors around the Triangle – the perfect backdrop for the perfectly romantic date. Home-grown cultivated wines can be purchased for those special gifts, either straight from the winery or local grocery stores. If breweries are more your thing, take your significant other to one of the many breweries or pubs in our area and sample a flight for your Valentine's treat.
Where there is wine and romance, there is sure to be flowers. Sure, flower bouquets can be purchased online and delivered, but wouldn't you much rather pick up some locally-grown blooms of color and give them to your favorite gal or guy yourself? Imagine watching your partner's face light up in person. Check out the local farmers markets for this fragrant gift. Or for an interesting floral date angle, how about taking a floral design class together? Check out local florists for classes offered where you can create a centerpiece to share while making a sweet memory in the process.
For an early morning Valentine's Day surprise, serve your partner a little treat like a pastry, biscuit, tea, or coffee found in local shops. Or if you've got time for a quick morning date before the day's business starts, visit one of the many local coffee shops around town where you can treat your loved one with a cup of Joe, a pastry, or a small dish of crepes, quiche, fruit, or other baked goods.
You may want to go the traditional route and patron a local res-taurant for a special evening out. But if you're not interested in celebrating this special day among the crowds, set the mood for a romantic dinner at home this Valentine's Day. Place scented candles purchased from locally-owned shops around the space, string up lights for nice ambience, and serve locally-made cheeses, fresh baked breads, and wine while enjoying a nice, quiet conversation.
For another unique treat, consider buying and giving candied apples. Sliced upon request, this special treat can be shared or eaten alone. Choose from caramel, chocolates, toffee, nuts, candies, brown sugar and cinnamon, and many more combinations.
Want to give a tangible sweet treat to the one you love, but don't know what to get or don't have the time to run around and get it? Thankfully, there are many local businesses that specialize in prepping those special treats. Fruitful centerpieces, chocolate gift sets, and bouquets made of cookies or chocolate bars can bring a smile to any loved one's face. Ever consider a balloon bouquet? There's are local companies that make and deliver those too. However, giving a card or making a gift seems to touch the heart like no other.
But who says you have to eat your Valentine's Day treats? What about spending time together and treating yourselves with something out of the norm? Why not try a massage? Spas all around the region offer great massages and holiday specials. Gift certificates are also available. But hurry and make your reservations soon, as they do get booked fast, especially for couples.
And talk about spending quality time together … how about treating your loved one, and yourself, to a couples' manicure and pedicure? You'll enjoy spending quality time together talking and relaxing while being pampered with mud masks, sugar scrubs, and the like. It is winter, and you both can probably use a warm paraffin wax to revive your dry skin. Some salons and spas even offer lunch and drink options to better relax you both.
Other Valentine's Day dates to consider – a trolley or rickshaw tour of Downtown Raleigh, catching up while seeing the sites. Or that movie you've been wanting to see, at a theater with leather reclining chairs, or one that offers dinner such as salads, sandwiches, wine, and beer – along with the traditional popcorn, candies, and sodas. If music and shows are more your liking, treat your date to a concert or musical performance. The bigger venues obviously offer programs such as musicals, plays, concerts, and comedy productions, but check out smaller venues around town. Many restaurants and bars offer live music, and even dancing, which can be a treat in itself. Treat your loved one to something you've never done before or haven't done in a while, such as strolling our many great museums or the planetarium. Then afterwards treat yourself to something sweet. Order a dessert, served by a fireplace. Drink a hot coffee with a slice of pie or cake. Or stop by a custard, gelato, or ice cream stand for a sweet treat to enjoy.
Valentine's Day is an opportunity to treat your sweet someone to a little something special to remind him or her just how much you care. It doesn't have to be large and elaborate – just a little special sweet or treat from the heart on this special holiday will let your friends and family know they are loved.
Monique M. Rogers
A creative and technical writer with an Associate of Arts in Liberal Arts with an emphasis in journalism and a Bachelor of Arts in English. She also received a diploma in graphic design and desktop publishing, and recently started her own freelance and writing and event coordinating business.