Staying Safe
Prep For The Autumn Roads Ahead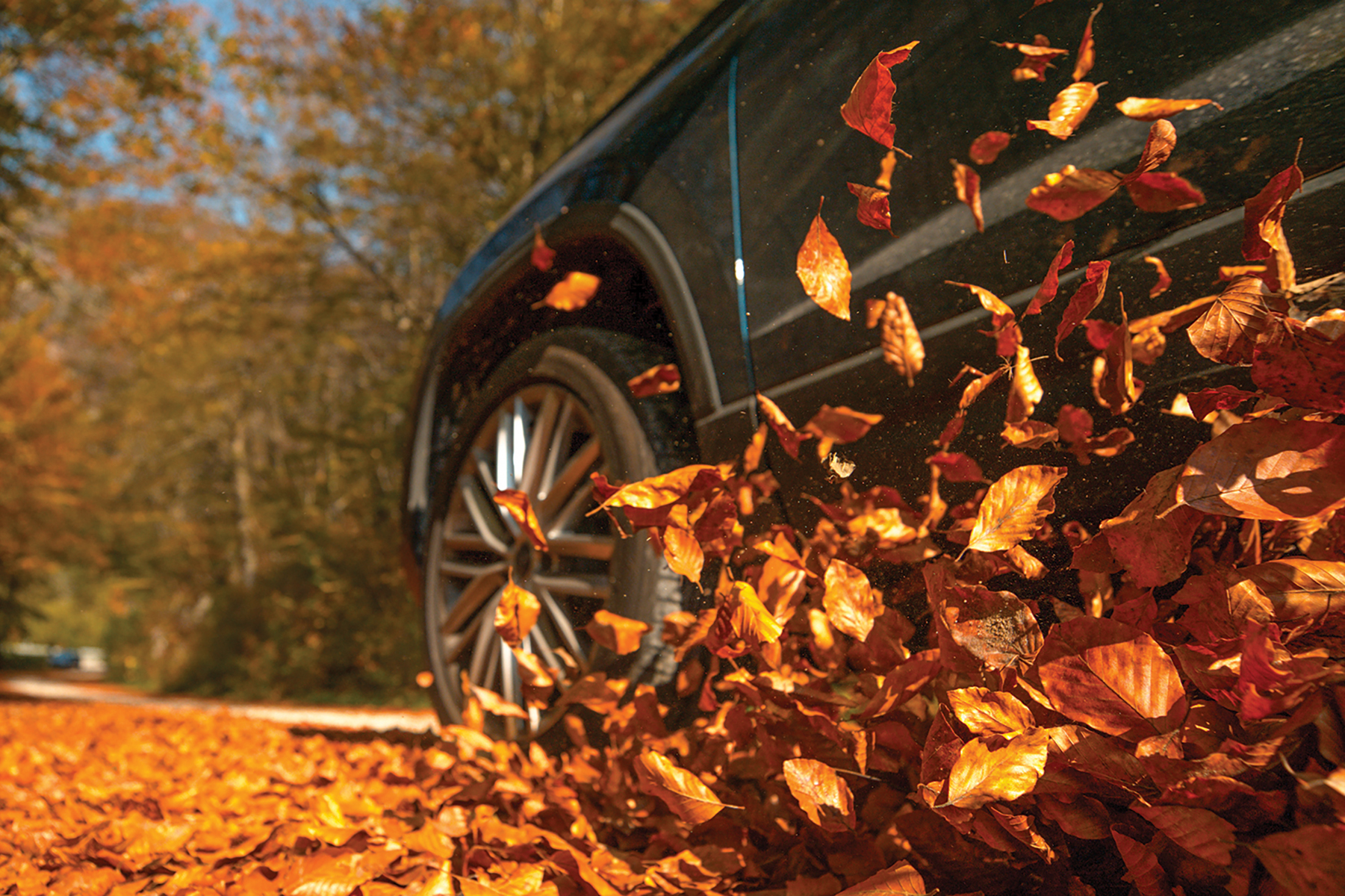 There's a lot to love about autumn – the changing leaves, pumpkin carving, sweater weather – but when it comes to getting behind the wheel of a car, the change in season from summer to fall can add some challenges. With the wetter, potentially frostier conditions; fallen leaves; and fewer hours of daylight, it's a good idea to be prepared for
the roads ahead. While the handling of some of these driving challenges may sound like common sense, it never hurts to be reminded before you hit the road.
Slippery Roads: Rain can make visibility difficult and may cause hydroplaning. And if it's an especially chilly day, rain can turn to frost. Be alert, give yourself enough space to stop, and avoid breaking suddenly (unless you have to). If fog rolls in, use low beams and maintain an appropriate distance between other vehicles.
Kids Crossing: School started awhile back, which added more hustle and bustle in the streets — from increased traffic, to school buses frequent stops, and pedestrians crossing. Be sure to follow the speed limits and be aware of pedestrians at all times. And don't forget: Halloween brings out trick-or-treaters, so be especially alert that evening.
Loss of Pressure: Temperatures rise and fall during autumn. These changes may cause car tires to expand and contract, which can result in loss of air pressure. Check your tires regularly to make sure they're properly inflated.
Slick Leaves: The colors of fall leaves are a beautiful sight to see, but when they're in piles on the road, it may turn ugly. Soggy leaves can be as slippery as a patch of ice. They can also camouflage road hazards, like potholes. If you see wet leaves in the street, proceed carefully.
Deer En Route: It's especially important to pay close attention to animals crossing the road during the fall season. According to the Insurance Institute for Highway Safety, you're 3.5 times more likely to hit an animal – especially a deer – this time of year than at any other time, as autumn coincides with deer mating season when bucks are likely to be roaming. Pay attention to "deer crossing" signs and be extra cautious if you're driving at dusk or dawn, the highest-risk times for deer crashes. If you encounter an animal on the road, try to avoid swerving. Ideally, you'll want to come to a controlled stop and let the animal pass.
After a long, balmy summer, the shift to fall can feel like a nice break. Soak it up while staying alert to the driving challenges of the season.
Thomas Walters
Allstate agent and owner of Walters Insurance Agency.