Staying Safe
Ways To Keep Your Garage Safe And Secure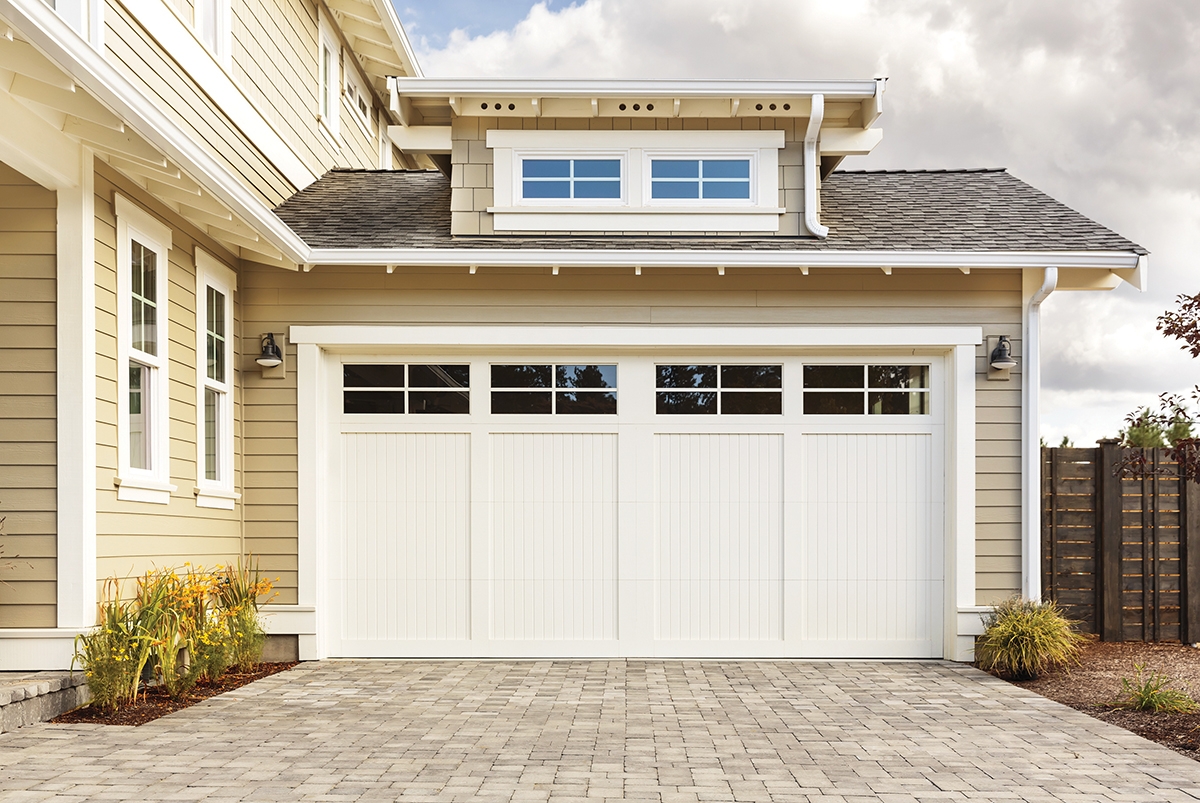 Springtime means more time outdoors – sprucing up the garden, mowing the lawn, washing the car, kicking the soccer ball. This also means that you're in and out of the garage a lot more – where you store the gardening tools, the lawn mower, the sports equipment … and of course, the car. Chances are, you're storing some valuable belongings in there. While you may already take some home security measures, you may not have given as much consideration to your garage. Whether it's attached to your home or not, it's important to take some proactive steps to help keep your garage secure and minimize the risk of intruders finding their way inside.
SECURE GARAGE WINDOWS AND DOORS: Garage windows are an easy way for potential thieves to scope out your belongings. It's a good idea to cover them, whether with blinds or a privacy film, to help prevent anyone from peering inside. If your garage has side doors, or is attached to your home and has a door that leads inside, installing deadbolt locks may help keep them more secure. Reinforce door hinges by replacing standard hinge screws with 3-inch screws – they will better penetrate the frame to help secure the door.
INSTALL MOTION-ACTIVATED LIGHTS: Installing motion-activated lights around the outside of a garage may help deter potential thieves, as light makes it easier for them to be seen. But, be sure to have them installed high enough so they're out of reach.
SAFEGUARD AUTOMATIC DOORS AND TRANSMITTERS: If your garage has an automatic door opener, it's important to take some safety precautions there, too. Every automatic garage door has an emergency cord that detaches it from the automated system when pulled, allowing the door to be opened manually. Some burglars may try to pull this cord from outside of the garage by threading a wire hanger through the top of the garage door. To make the cord more difficult for a burglar to reach, install a piece of wood or a metal plate in front of where it hangs.
Many people also keep a garage door opener in their car while it's parked in the driveway. This is risky because it gives burglars quick access to your garage if they break into your vehicle. Always ensure that you've locked your car and taken your keys and garage door opener inside with you. And, if you park your car in the garage, you should still lock it and take the keys inside. That way, if burglars enter your garage, they do not have an easy opportunity to steal your vehicle.
DON'T LEAVE YOUR GARAGE DOOR OPEN: By leaving a garage door open, you may be giving thieves an open invitation to your garage and its contents. Even when you're home, be sure to shut the garage door to keep unauthorized visitors out.
INSTALL AN ALARM SYSTEM IN YOUR GARAGE: When most people think of a home security system, they may not consider including the garage. If you have a security system, or are thinking of purchasing one, you may want to add an extra layer of protection by extending the system to cover your garage's windows or doors.
SECURE THE GARAGE DOOR WHILE YOU'RE OUT OF TOWN: If you're going out of town, help secure your garage door by unplugging the automatic opener, if you have one, and lock the garage door from the inside. Some include a built-in lock on the track that will prevent the door from opening, or you can have one installed.
Your garage may contain valuables that are important to you and may even provide access into your home. By taking some extra security measures, you can gain peace of mind that comes with knowing you've done your part to keep your garage – and its contents – safe and secure.
Thomas Walters
Allstate agent and owner of Walters Insurance Agency, located at 3207 Rogers Rd. in Wake Forest.