Staging For The Season
5 Tips For Staging Your Home To Sell During The Holidays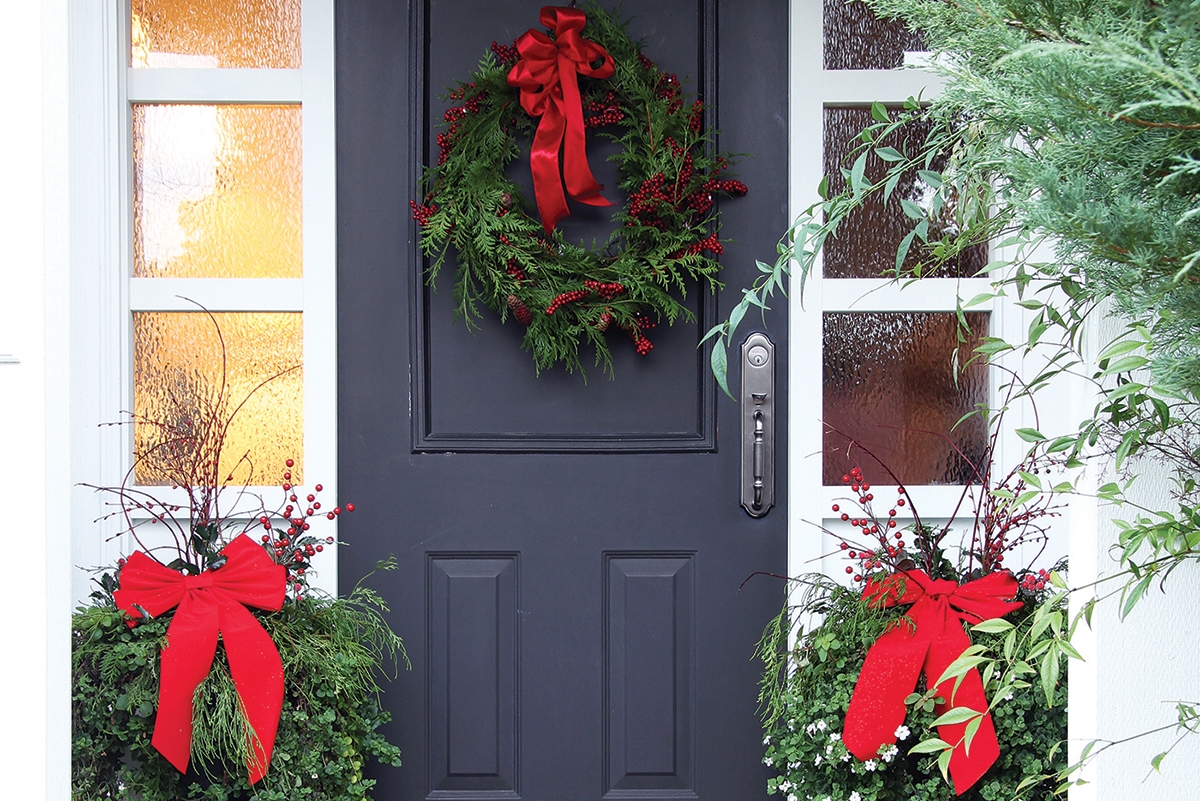 You've decided to sell your home, but just realized that the holiday season is quickly approaching. You're probably wondering if you can still decorate for fall. Do you love decorating for Halloween but don't want to scare off buyers? What about Christmas – can you still enjoy the spirit of the season while selling your home?
When it comes to staging your home in preparation for it to be listed during the holiday season, it's important to have just the right amount of décor for potential buyers who visit. You certainly don't have to forgo all the fun and festive fall decorations, and yes, you can still deck the halls to a degree during your favorite holiday season.
Here are five tips for staging your home to sell during the holidays.
1. Remove personal items. This is great advice when you're selling your home, no matter the time of year. Keeping a few items on display can help with that warm and cozy feel of the home … and let's face it, people buy and sell based on their emotions. So keeping just a few times on display is a great idea; however, when it comes to full walls of family photos and bookcases with numerous family heirlooms, go ahead and pack those away. Also, doing so means there's less to pack when the time comes.
2. Refrain from displaying knick-knacks. When a potential buyer comes into your home, they need to see themselves and their family in the home. By removing knick-knacks from shelving, countertops, and other spaces, you are able to continue the de-personalization throughout the home, as well as open up the space, allowing the prospective buyers to envision their items in the home. Also, through the eyes of the camera (we all know the online pictures of your home are super important to its marketability), the entire space will look much larger with less stuff throughout as well.
3. Add in a bit of outdoor décor. As I just mentioned, removing items like knick-knacks to de-clutter your space is important to the selling process. Therefore, keep the seasonal and holiday décor inside your home minimal and neutral (a few well-placed items here and there for a little holiday cheer is still okay, though) … and instead, have fun staging and decorating your porch and decks! A warm and inviting porch is a great way to add in curb appeal, and a decorated back deck can highlight that it's a great place to relax and unwind after a long day.
4. Keep it fresh and up-to-date. When adding holiday décor to a home that is on the market, it's important that such décor is fresh and up-to-date. Keep the items that have been handed down for years and years packed up (remember, less to pack later) and either purchase a few new pieces, or work with a real estate agent or stager who has items on hand. For example, if you celebrate Christmas, you can still have a Christmas tree (I recommend a skinny tree when selling, to help make the room look and feel spacious). But rather than adorning it with ornaments from your childhood, try sticking to all gold balls and white lights, if that matches the rest of your home's decorating scheme. No matter what, keep it neutral.
5. Keep it clean. Be sure to keep all areas (inside and out) clean at all times. You have one time to make a first impression, so make sure it's a good one! For the front porch and decks, spray the areas down if needed. And inside, keep all areas dusted, vacuumed, mopped, and clean of clutter.
Selling your home is a stressful time – but don't let that stress keep you from enjoying this wonderful time of year. By keeping these staging tips in mind, it is possible to enjoy a fabulous fall and a happy holiday season while selling your home.
Allison Caudle Abbott
Owner and broker-in-charge of Southern Lux Living, serving buyers and sellers throughout the Triangle.