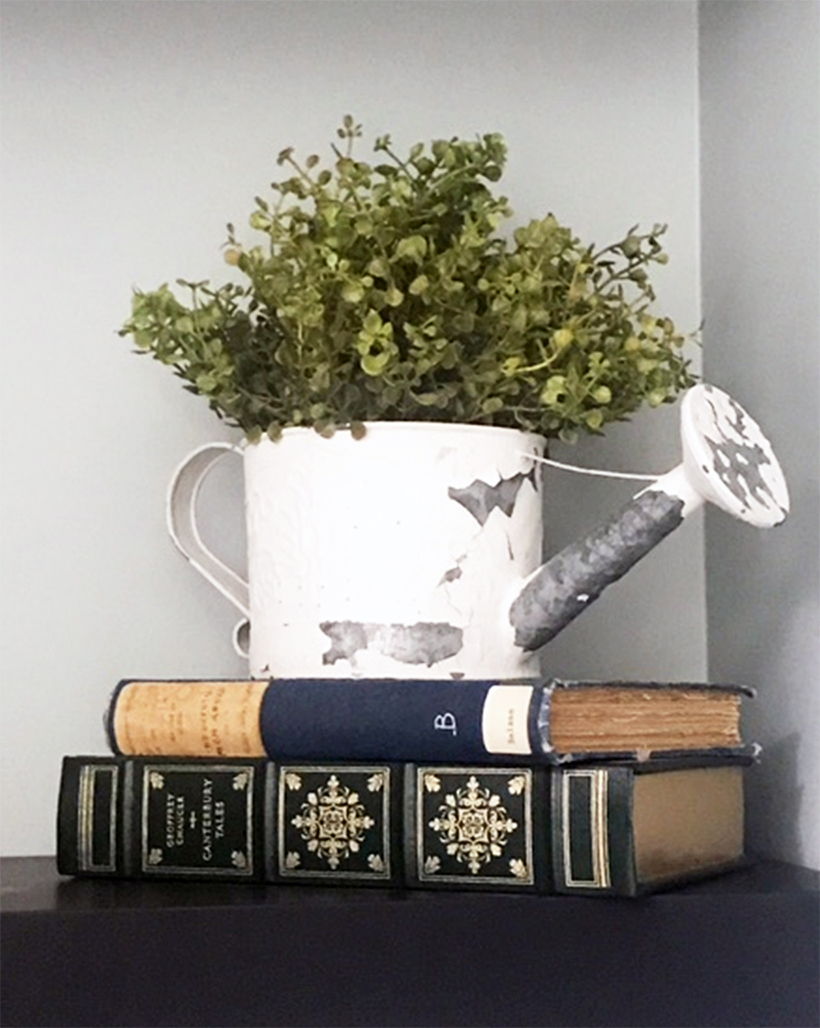 Spring's Design Forecast
}

The flowers are blooming, the birds are singing, and the days are warmer. Yes, spring has arrived – and for many of us, that means it's spring cleaning time. It's a welcome time for that annual, good ol' fashioned deep cleaning. But spring also offers a great opportunity to freshen up your home's décor.

After all, this time of year represents a time of revitalization, so what better time is there to revitalize your living spaces? Maybe you have been wanting to spruce things up a bit in your house, but just don't know where to start. Don't worry – you are surely not alone in this. Changing home décor can be very overwhelming for many people – but getting started doesn't have to feel so daunting; and I'm here to help ...

Many of you may be asking what's "on trend" when it comes to home decorating these days. Modern farmhouse décor is very popular right now, and provides a great place to land – this design style tends to be very approachable, warm, and inviting, yet can be modified fairly easily to fit either a contemporary vibe or a more traditional farmhouse feel. HGTV's hit show Fixer Upper with Joanna and Chip Gaines has really inspired this trend, and moved this design esthetic to the forefront of interior design for today's homeowners.

When starting your décor transition, consider donating or selling décor items that you no longer wish to display in your home. Eliminating pieces you don't want to feature anymore frees up space for new, fresher items, and is also a great way to get a starter budget for those new goods.

One quick thought – before deciding to toss or sell an item, take a second look at said item and think to yourself "Can I repurpose this? Can I paint it to give it new life?" Repurposing items is another decorating trend, and is one that allows you to try your hand at a little DIY fun. Some of the first places I like to explore are local thrift stores and flea markets, where you can discover old treasures that can be transformed into new pieces with little cost and effort. If you aren't able to find any hidden gems at these shops, we are fortunate to have many great local businesses that carry beautiful décor items that you can incorporate into your home. Once you've purchased these decorative items, what to do with them? Filling a vintage vase with fresh spring flowers like colorful hydrangeas simply placed on an entry table can provide a warm welcome to family and friends. Painting and distressing old candlesticks or items like vintage watering cans can provide additional warmth and character to any space. Removing the covers from old books and stacking them at varying angles underneath one of these items or a frame or wire compote basket gives added dimension to shelves or built-ins.

Wood signs are another extremely popular decorating trend right now, allowing you to get a lot of bang for your design buck – these can be purchased ready-made and ready to display, but if you'd like to unleash your hidden DIY talents, don't hesitate to tackle making one yourself. Distressed plank wood or framed wood signs add personality to an entry way, over the bed, or mixed in a gallery wall with frames, wreaths, and such. You can personalize them with your family name, quotes of meaning, fun sayings, and so much more, letting you really make this design element unique to you and your home. Other items such as personalized lazy susans can add both function and design to a kitchen or dining area. These custom items also make great gifts for those you want to honor with something more than the traditional, perhaps less-creative ideas – go ahead and share your passion for design and personalization with those you love so they too can enjoy this popular decorating trend in their own homes.

Mixing up design styles and introducing fresh pieces is a great way to slowly see if you like the feeling you get with these new items. Stick to neutral designs when it comes to the bigger and more expensive pieces like sofas, tables, chairs, and hutches, but have fun and add in pops of color when bringing in new, smaller, and less pricey décor items such as pillows, rugs, runners, florals, etc. – you'll be amazed at how easily these items can liven and freshen up a room. Keeping things monochromatic with whites, cream, and subtle hues of greens and blues is always inviting, but choose durable fabrics and darker accents for more well-traveled walkways and such.

Changing out floral arrangements with cotton stems, tobacco leaves, greenery, or berries is a great way to start a subtle movement to the modern farmhouse feel (and will let you incorporate some North Carolina history as well). Mixing in wood and metal, old and new, and layering your décor like you layer your accessories is sure to pay off in a pleasing way. If this isn't your strong suit, that's ok – just ask a friend for help or seek a design consultant's guidance. Many will provide a brief consultation for a small fee to help kickstart your spring decorating transformation.

Take advantage of spring's promise of re-birth and revitalization by breathing new life into your home and giving it a new look for the new season.
Kasey Wright
Owner of AR Workshop Raleigh, offering hands-on graphic design and DIY workshops in a studio boutique.