Spring Forward With Home Decor
Easy Ways To Refresh Your Living Spaces For The Season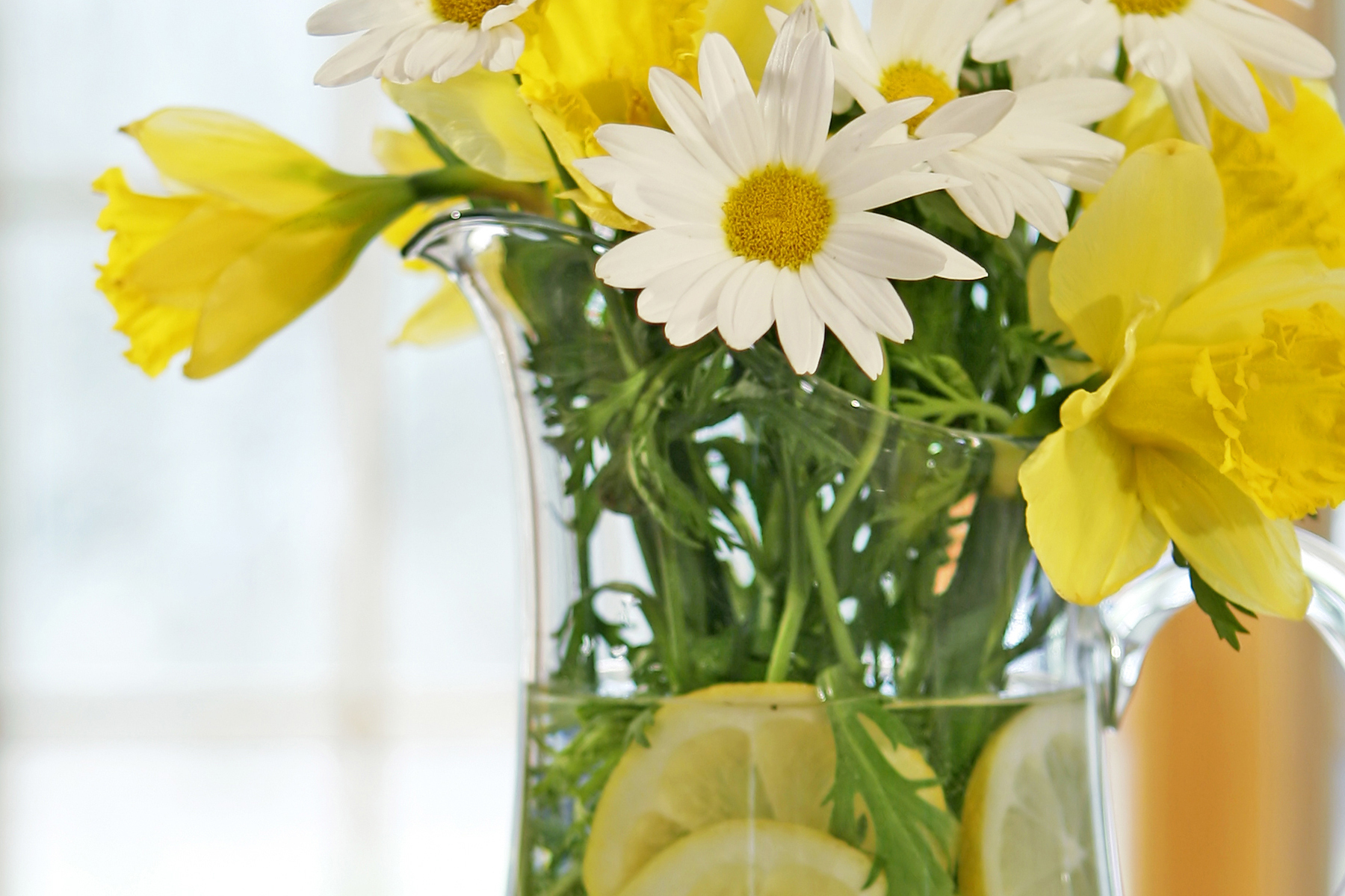 While cold weather beckons the need for cozy environments, the light and warmth of spring lends itself to airy and bright spaces. Although this winter wasn't particularly cold, temperatures are on the rise. It's time to put away the chunky blankets, heavy fabrics, and dark colors and make changes to create a fresh look for the hot months ahead. Here are a handful of quick and easy ways to transform and prepare your home for spring and summer.
INTERIOR LIVING SPACES
Color Me Cooler: Color not only impacts a person's moods and emotions, but studies have shown that it can also influence your perception of the temperature of a space. It's not surprising that cool colors are best for warmer months. We associate blue with the coolness of water and green with the fresh tranquility of forests. Including colors on the cool spectrum around your home, such as blue, green, and purple, can be more soothing during the hotter months. Even using light bulbs that cast a cooler light will subconsciously make a person feel refreshed in that space.
Small Changes with a Big Impact: Incorporating easy and cost-effective seasonal investments can make a big impact without a big expense. Here are some suggestions for small but big-splash changes:
– Drape lightweight blankets across the back of furniture or have a basket of them in the living room for texture and color, as well as ready-to-grab comfort on those early cool spring evenings.
– Change pillow covers out for ones in fun or serene colors from the cool spectrum to welcome light and freshness to the room.
– Use pillow inserts so you can quickly swap out said pillow covers. Swapping out covers only allows for easy storage until seasons change and it's time for another pillow cover switch.
– Take down heavy curtains and replace them with sheers. This will bring in much more light and allow you to take advantage of the longer days.
– Use reflective surfaces such as glass bowls to bounce the light around the room.
– A centerpiece of citrus fruit makes for a fresh and yummy pop of color in your decor.
Bring the Outdoors In: Nothing says spring more than Mother Nature's blooming flowers and the transformation of trees into lush green beauties. Here are some ideas to bring the outdoors inside:
– Use fresh cut blooms as the centerpiece for your table, or any space that needs brightening up.
– If you don't have much floor space, use hanging plants to bring life to any room.
– For those not born with a green thumb, use artificial plants to introduce a splash of color. Artificial plants have come a long way and often look as real as live plants but don't require the same upkeep.
EXTERIOR LIVING SPACES
Patio and Porch Facelift: Not all of your time should be spent inside enjoying the air conditioning. For when you do want to be outside, here are a few ways to make it more enjoyable:
– Keep a basket of all the warm weather essentials nearby. Some items to consider adding to the basket include bug spray, sunscreen, old-school handheld fans, and a wide-brimmed hat or two.
– Use the same throw pillow cover trick outdoors as you did indoors. Use lighter and brighter colors to freshen up the space and give off happy warm weather vibes.
– Add a touch of color with a new doormat and a wreath on the door.
Clean Up Time: There is nothing fun about doing maintenance in scorching temperatures, so get busy with these ideas to ensure the exterior of your home is ready for the season's sun and rain.
– Let the sunshine in by cleaning your windows. You may be surprised what a difference this makes. For a good cleaning, mix two cups of water, ¼ cup of white vinegar, and ½ teaspoon of dish detergent and scrub with a sponge to remove all that window grime. Be sure to rinse off the solution before it dries to avoid streaks.
– Rid your gutters of leaves and other debris before we welcome the rain showers that are bound to show up throughout spring and summer.
– Power wash your deck and porches. Even if you don't have a power washer, you can still use power washer soap and a garden hose (especially on a higher pressure setting) to rinse it off.
There is no better time to refresh your home than now, when days are long, trees turn green, and flowers bloom. By focusing on the areas in which you plan to spend the most time and on the projects that will bring you the most joy, you can easily welcome spring and breathe freshness and life into your home. In the words of Leo Tolstoy, "Spring is the time of plans and projects."
Robyn Goss Bennai
Robyn is a local writer with a Bachelor of Science in Interior Design.