Souper Supper
Soup Suggestions To Help You Beat The Winter Blues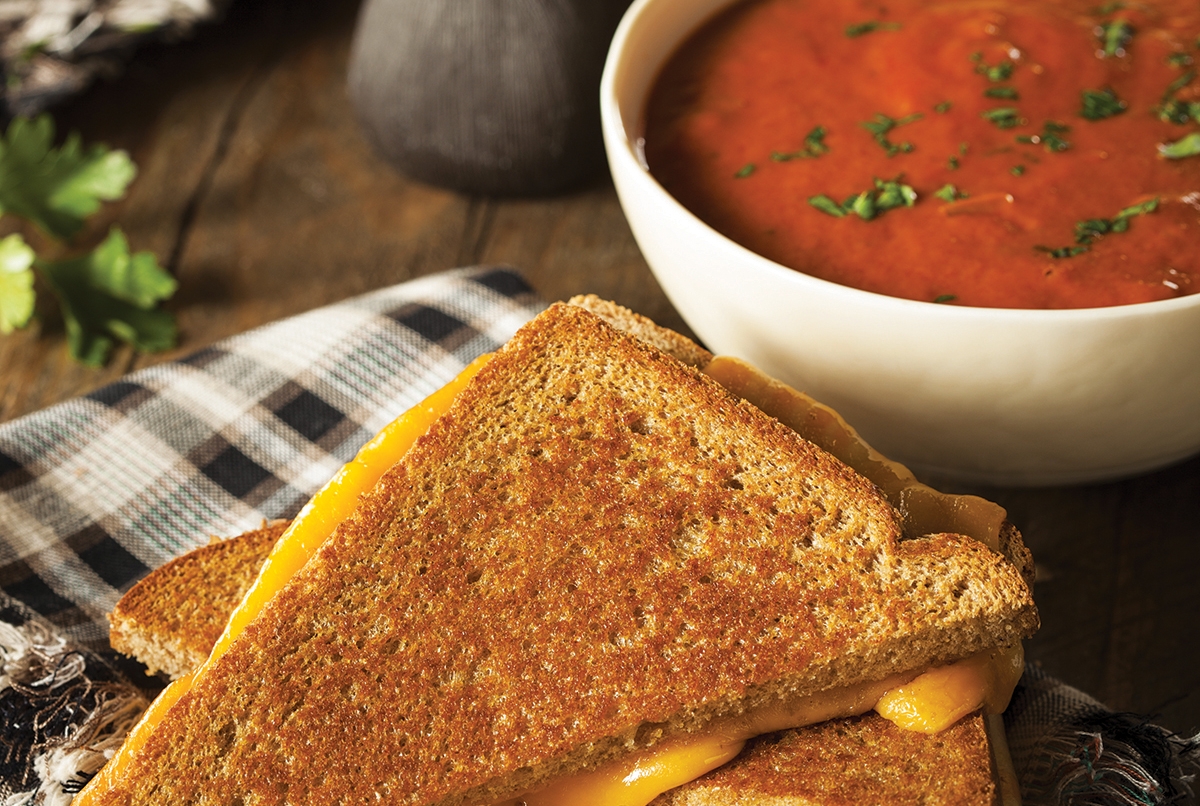 Baby it's cold outside! The joy and excitement of the recent holidays are now behind us and the winter blues are quickly settling in. Chilly temps lead us to seek warmth and comfort – and let's be honest … nothing warms our tummies and souls like a simmering pot of soup on the stove.
I love soup. No, I adore soup! It is my very favorite thing to make. The glory of it is, my fellow soup lovers, that when preparing this delicious winter staple, you don't need to follow a recipe, you can use ingredients you have on hand, you can modify based on your family's taste, it lasts for days, freezes beautifully … I could go on and on. Best of all, it will have your home smelling incredible, evoking nothing but that previously mentioned warmth and comfort we all desire on a cold winter's day.
Some of the best soups are ones that come together in a short amount of time and require just a few ingredients. These are per-fect for a quick dinner, maybe accompanied by nothing more than a grilled cheese sammie (yum!) and enjoyed fireside on a cold weekend evening, or a hearty salad and crusty bread for a midweek meal after a busy day at work. (Sundays are my favorite days for making my favorite culinary creations – I can watch football and spend time with my family while letting a few pots simmer away on the stove, making enough to enjoy for several meals that week.) Homemade tomato soup is probably the first that comes to mind when envisioning a quick concoction, but you can certainly whip up a tasty chicken noodle or hearty potato soup in a short amount of time – any of which are sure to please even the pickiest of eaters.
You can also incorporate some of those leftovers that are taking up refrigerator space to ensure nothing goes to waste. For instance, roast chicken, cooked sausage, pork, and steak are all great additions for soups and stews. You can also include added flavor and textures with ingredients like salsas and frozen or fresh ingredients, as well as those random ones that might otherwise end up as a casualty at the back of the fridge. Again, there is no need to follow a recipe – just use your imagination and have fun tossing in what you want.
Here are my top three go-to soups that are sure to satisfy your craving for warmth and comfort this chilly winter season.
– Southwest Chicken Soup: A quick sauté of diced onions, cans of tomatoes, green chilies, your favorite beans (rinsed and drained), chicken broth, frozen corn, and shredded chicken. Add a dash of cumin and chili powder, simmer a bit, and serve with tortilla strips, cheese, and a dollop of sour cream … so good!
– Chicken Noodle Soup: Chicken broth, diced onion, celery, and carrots with shredded chicken and egg noodles. Add a dash of salt and a sprinkle of dried thyme leaves if you desire – delish!
– Vegetable Soup: For any veggie you like ... my favorite includes onion, celery, carrots, diced tomatoes, and zucchini in a vegetable broth. Add rice, pasta, quinoa, or barley for a heartier version. Throw in some chicken or beef or keep it vegetarian by bulking it up with potatoes or cauliflower.
I like to think of soup as a hug for your tummy … the ultimate comfort food. So this winter, when the weather is super chilly, enjoy your "souper" supper with reckless abandon.
Stacey Moritz
Owner of The Lemon Tree Cafe, located at 113 S. White St. in Downtown Wake Forest, offering freshly prepared salads, pastas, soups, and take-away fare.