Sometimes Less Is More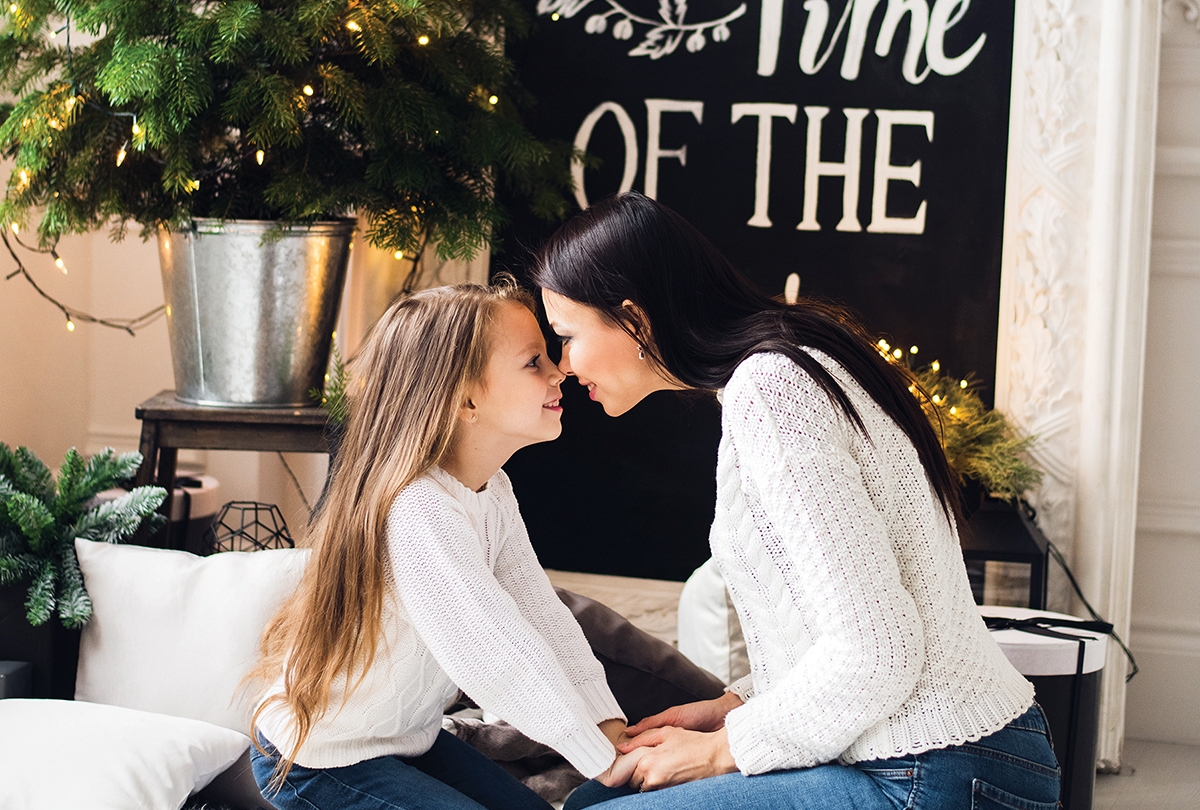 It's hard to believe that summer has already come to a close and we have turned the corner into the last quarter of 2018. Anyone else feel like they went straight from announcing their New Year's resolutions to all things pumpkin spice this year?
If you haven't already started thinking about your holiday shopping, it won't be long before every retailer will be reminding you the season is coming quickly and that it's time you do. Businesses will spend millions on advertising in hopes that you will purchase their products and services as gifts for your loved ones (or yourself) by convincing you that they have something they, or you, need or want.
Unfortunately, this marketing can be so effective that it often leads to people buying more than they need, things they don't really need, and even things they can't afford. Black Friday? Cyber Monday? One week until Christmas sale? Who can say no to a good deal, right? After all, it may never go on sale again. Ever. Except, it will. Most likely the day after Christmas ...
So if it can be this hard for us adults to control our spending, knowing that we don't need to buy all the things – imagine how hard it is for our kids to grasp the concept of self-control and prioritizing needs over wants. Not only do they get bombarded with propaganda geared towards them from retailers during this season, they also have the peer pressure of what their friends may be getting and that horrible feeling of missing out on the next greatest thing. Often, children can lose sight of those special gifts they would really like and start to focus more on the number of gifts, keeping up with what their friends are probably getting, and filling that implied need for instant gratification society has established as a way of life.
So how can we help our children learn the importance of value over quantity? How can we teach them that it isn't about how much, or even what, we get as much as it is about being grateful for what we already have and appreciate what we do receive? First, we can start with our conversations at home and the expectations we set. How many of us get the toy catalog in the mail and ask our children to go through and circle what they want? If your child is like most, they circle 80% of it. This year, try setting a limit. Let them make choices, but ask them to pick their top five, with the understanding that a circle doesn't necessarily guarantee they will get said items. Do your children make a list for Santa? Again, ask them to limit the number of items, or perhaps prioritize their list in order of what they would like most, so that Santa can focus on one or two special gifts. It is important that we help children understand that these are special lists of things they would like to have – not a grocery list of necessities with the expectation they will or should get everything on it.
Expose your children to those who have less. Schedule a time to volunteer at a food bank, a children's hospital, or a shelter. Let them see the difference between a true necessity for life and those things we simply would like to have. At the end of the year, you can always find several organizations that are collecting items to give families in need for the holidays. Whether it is food, clothing, or other essentials, let your children be a part of the donation process from beginning to end. Learn about the family you are going to assist, if possible. Ask your children to give ideas on what they may need or want as a special gift. Go shopping together and let them help with the gift wrapping. Bring them to the donation drop off with you.
What if you don't focus on things this year, but rather activities? I don't know about you, but I can't remember every present I got for the holidays when I was child. I don't remember if I got five presents or 25. I only remember a few special gifts I wanted most and those items I got that I didn't even know I wanted. Sometimes, my favorite gifts weren't things at all, but rather special moments my family enjoyed together. Show your children the joy they can get out of experiences rather than things.
Lastly, ask yourself what your motives are. Are you buying things just so your kids will have what their friends may have or what your friends may spend? Do you somehow believe that what you buy is a reflection of your success or how much you love them? Make sure you aren't projecting your fear of disappointment on them.
As parents, it is our responsibility to help our children learn to appreciate what we have and work hard for what we don't. It is up to us to help them realize that happiness doesn't come from things, but rather our state of mind. This year, don't focus on how many things you can give them, but instead, how you can make them feel. This year, let's show them what really matters.
Jessica McMican
Owner of A Moment's Grace, empowering women inside and out, through her photography and health and wellness services and networking and community events.