Smile Bright
How Bright Are Your Pearly Whites?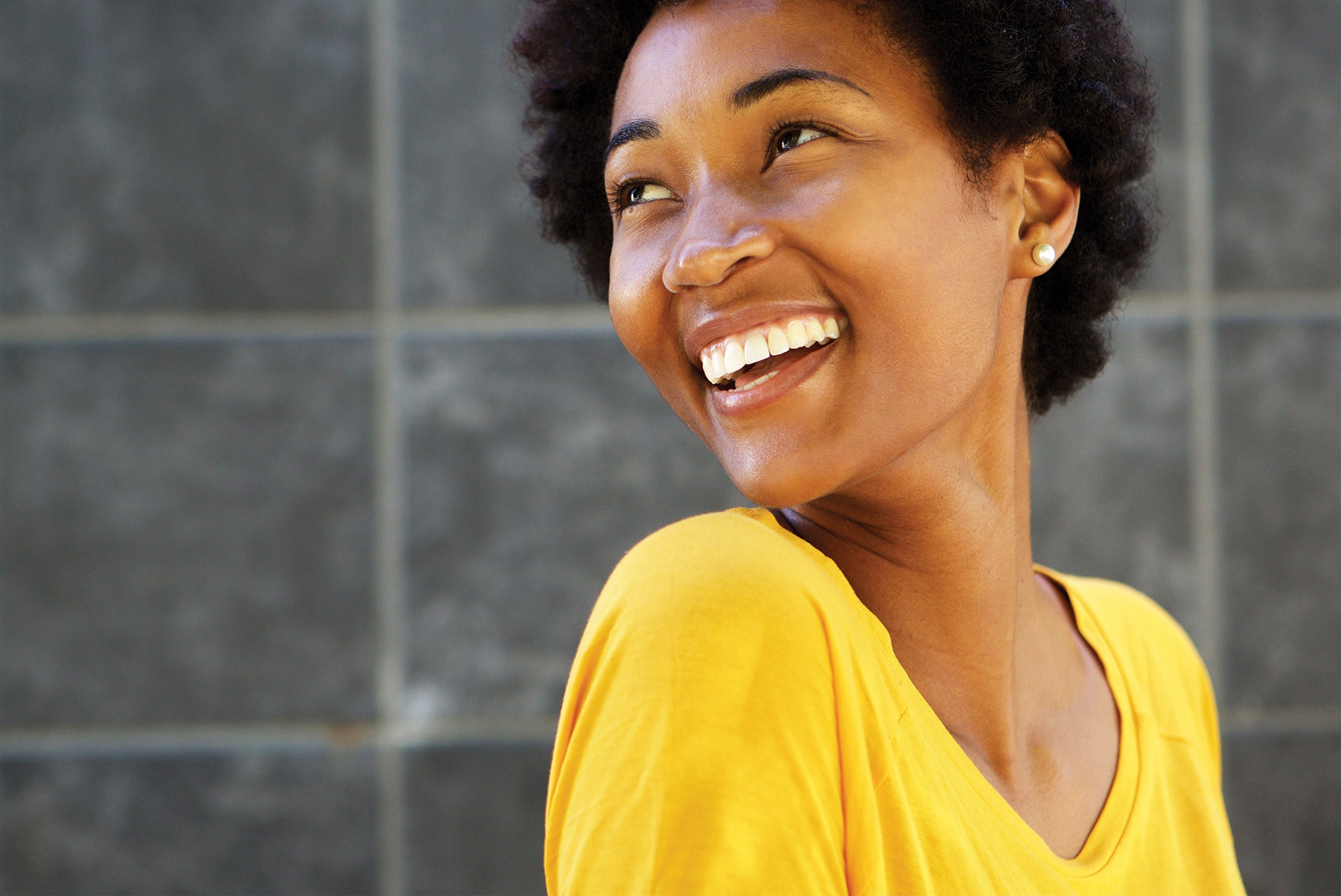 Do you want to dazzle at your upcoming reunion? Are you hoping to impress at an important job interview? Do you simply want to feel better about the appearance of your smile? If you answered yes to any of these questions, but don't have perfectly white teeth, you're not alone. In fact, most people want to improve the color of their teeth. So if you are one of the many who weren't blessed with naturally beautiful pearly whites, don't fret ... there are many treatments available to brighten, whiten, and lighten your chompers, giving you the beautiful smile of your dreams.
Tooth enamel is the hardest tissue in the body, but it's actually the dentin that determines the color of your teeth. The best way to maintain your pearly whites is through good oral hygiene and regular dental checkups, because there are many causes for teeth discoloration and staining.
Some of the reasons for teeth discoloration and staining include:
– Food and drinks we consume like coffee, tea, and wine;
– The use of tobacco products like chewing tobacco and cigarettes;
– Medications, such as prescription drugs like some used to treat high blood pressure and over-the-counter products like antihistamines, as well as antibiotics like tetracycline and doxycycline;
– Treatment for certain diseases like radiation and chemotherapy, specifically when used in the head and neck areas;
– Excessive fluoride use, whether it comes from high levels in your water source or in products used to clean your teeth and refresh your breath;
– Aging and genetics;
– Poor dental hygiene, especially during orthodontic care.
With the amount of commercial products available for teeth whitening, trying to determine the safest and most effective process can be difficult. The technology has transformed through the years, with some of the first teeth treatments traced back thou-
sands of years when the Egyptians used a mixture of ground pumice stone and wine vinegar to form a paste to whiten their teeth. The results from advances in these products is great, but sensitivity and potential damage to the root of the teeth still need to be considered.
For the best whitening results, a consultation with your dentist is key to determining the treatment that will have the greatest impact on your smile. Keep in mind that whitening takes place on natural teeth, so crowns and/or veneers need to be replaced to match your newly whitened teeth. Before any whitening procedure, it's important to understand your overall dental health.
Technology like Zoom! and KöR can provide dramatic results. The Zoom! process takes about an hour ending with an amazing outcome. Patients can see up to eight shades of improvement in this procedure. Most patients experience little to no discomfort with Zoom!, but discuss any concerns about sensitivity of your teeth with your dentist. KöR is a comprehensive, multi-step bleaching treatment, effective even on what was believed impossible – tetracycline stains. This scientifically-advanced process virtually eliminates dental sensitivity that can be caused by other procedures, and can offer stunning, lasting results with only a few periodic touchups.
Having whiter teeth can be an overall confidence booster, both personally and professionally. A beautiful, healthy smile can make a lasting impression ... so go ahead and brighten and whiten today, and proudly show off those pearly whites!
Dr. Edmond Suh
Owner of Supremia Dentistry, located at 1711 S. Main St. in Wake Forest.