SIMPLY SCRUMPTIOUS SUMMER SALADS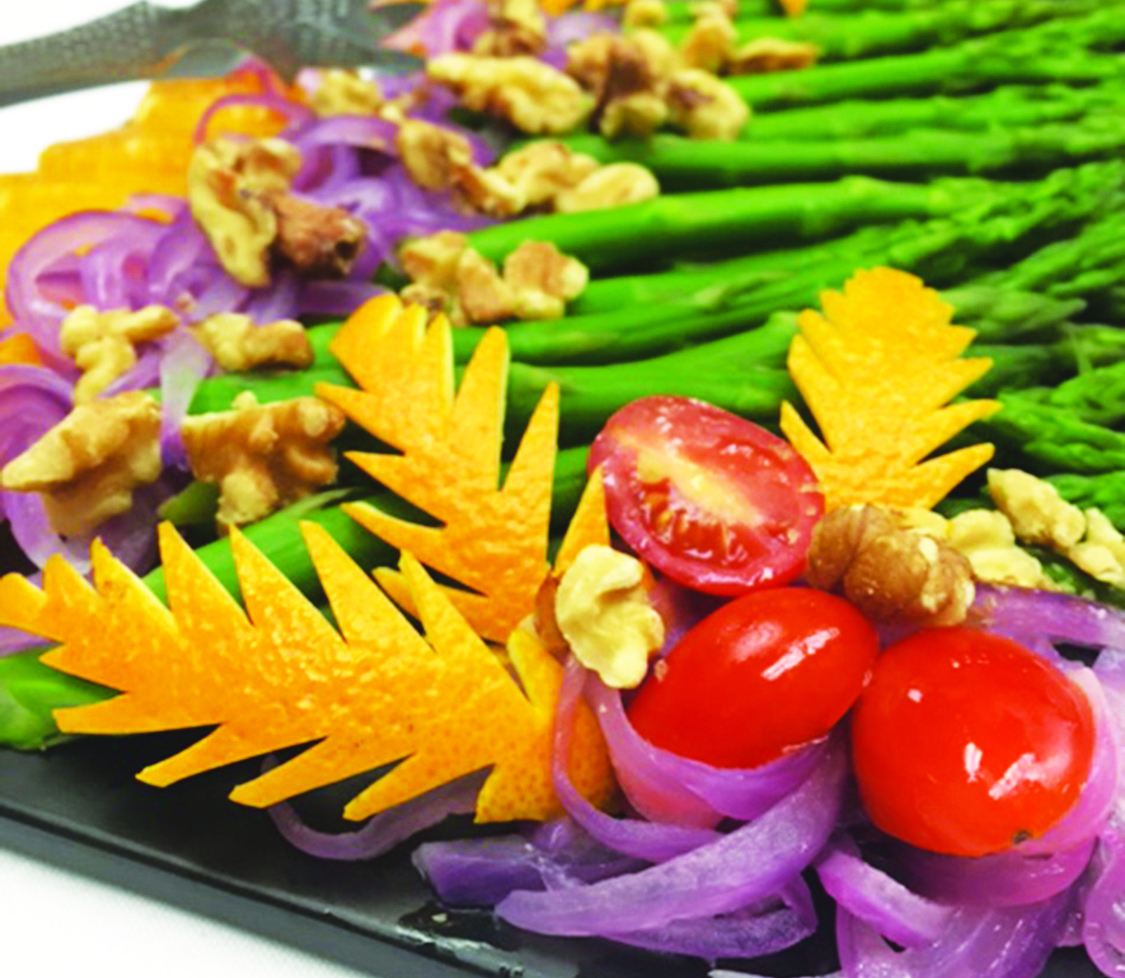 Sunny summer days are upon us and so are the hot summer rays. There are many ways to beat the heat – from dipping those tootsies in the water while hanging poolside to cranking up that air conditioning and staying indoors, reading your favorite book or catching up on the latest celebrity gossip to cooling off with some refreshing simply scrumptious summer salads.
Let's face it – on a hot day, firing up the oven or sweating over the stovetop is just about the last thing you want to do … plus the scolding summer heat usually makes you want to eat a little lighter, so why not take advantage of all of the crisp and refreshing summer produce to create simply scrumptious summertime salads that will have you and your taste buds dancing with joy?
Summertime is peak season for favorites like fresh tomatoes and basil and the following recipes will set you up for stellar culinary success. There are many creative ways to make the most of the season's top hits – from herb-infused drinks (try adding some fresh crushed basil to your lemonade or crushed mint leaves to your tea) to stunning and staggeringly beautiful salads that are simple to make … and are simply delicious.
Black-Eyed Pea and Bacon Salad with Mustard Vinaigrette
Makes 6-8 servings
– 1½ cups cooked black-eyed peas
– 1½ teaspoons Dijon mustard
– 2 tablespoons minced shallots
– 1 teaspoon minced garlic
– 2 tablespoons balsamic vinegar
– ¼ cup extra virgin olive oil
– 2/3 pound bacon (about 15 slices)
– 1 pint grape tomatoes, cut in half
– 3 scallions, sliced
– 2 celery ribs, finely diced
– ¼ cup chopped fresh flat leaf parsley leaves
– 2 cups packed arugula (10 ounces)
Chop bacon and in skillet, cook over moderate heat, stirring, until crisp. With a slotted spoon, transfer bacon to paper towels to drain and cool slightly. In large bowl, whisk together mustard, shallots, garlic, and vinegar. Slowly whisk in oil until emulsified. Toss peas, bacon, tomatoes, scallions, celery, arugula, and parsley in the dressing until well combined. Add salt and pepper to taste.
Greek Pasta Salad
– 2 (35 ounces) cans diced tomatoes
– ¼ cup garlic, chopped
– 1 tablespoon dry oregano
– 1 tablespoon dried basil
– ¼ cup olive oil
– Salt and pepper
– 1 tablespoon lemon juice
– Feta cheese
– Penne pasta, cooked to package directions
– 1 bunch of parsley, chopped
Heat diced tomatoes in a large pot over high heat. When pan is hot, remove it from the heat. Add the oil, minced garlic, and the dry herb sauté until garlic just starts to brown. Add the tomatoes, bring to a boil, then simmer for 30 minutes, stirring and skimming often. Remove from heat. Add lemon juice and adjust seasoning to taste. Top your penne pasta with the sauce and crumbled feta cheese, and sprinkle with parsley.
Asparagus, Oranges, and Red Onion Salad
– 1 bunch asparagus (trimmed)
– ½ red onion (julienne)
– 5 oranges
– ¾ cup walnuts
– ½ cup olive oil
– 2 tablespoons honey
– 2 tablespoons balsamic vinegar
– Salt and pepper to taste
Bring 2 quarts of water to a boil. Trim ends of asparagus and blanch by placing asparagus into boiling water for about 1½ minutes. Add julienne red onion and remove from heat. Strain and shock asparagus and onions by rinsing them with cold water to stop the cooking process. Using a knife, peel and slice oranges.
To make the Honey Walnut Vinaigrette:
Toast walnuts in a sauté pan with 1 tablespoon of oil, watching closely. When golden brown, place walnuts in a container to cool. Add olive oil, honey, and balsamic vinegar, then emulsify using a stick blender until smooth. Season with salt and pepper.
In a pie plate, beautifully arrange oranges, asparagus, and onions, douse with vinaigrette, and enjoy.
Holly Hopkins
Holly has spent many years working with food, starting off at her Grandma's elbow, making wedding cakes and cookies galore. Since then, she has been a manager and business owner and is thrilled to be combining her passions for high quality food and superior customer service at Chef Mario's.