Simple Steps For A Stress-Free Move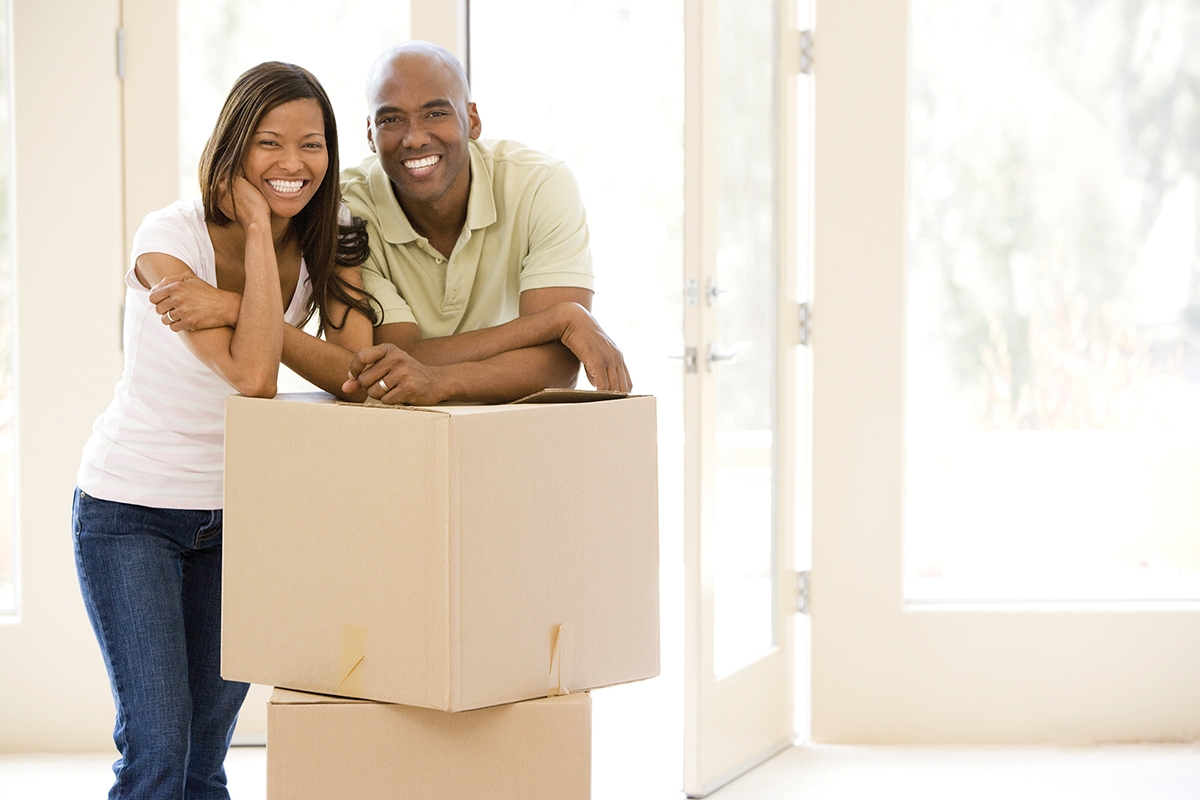 When moving from one home to another, it's easy to feel overwhelmed with what can be a long and tedious process. That's why I'm here to help make your transition as smooth and stress-free as possible.
I find that narrowing the tasks of moving into three simple steps can make the process much less daunting: going through your belongings, packing them up, and formulating a plan for the official move. If you follow these steps, you'll feel much more at ease and prepared to transition into your lovely new home.
The first tactic I suggest to anyone moving from one home to the next is to sort through your possessions. This is a great opportunity for you to sell items you may not use, donate clothes you don't wear, and decrease the amount of "stuff" you take into your new space. When moving, it's imperative that you go through each room of your current home and determine what you'd actually like to take to your new one, versus what you'd be okay with leaving or letting go. As you are selling, here's something you may consider: "What can I leave for the next person?" (i.e. refrigerator, washer and dryer, etc.). You should take advantage of the fact that you have the opportunity (and possibly forced motivation) to go through your possessions ... and purge things you have not used in years. This will help reduce the number of boxes and items that you must move from one place to the next. And as daunting as it may seem, make sure you spend time in cluttered areas such as crawl spaces, attics, closets, and any other storage you have at your home. These are the places that we tend to fill with things we no longer use or want, and are great spaces in which you can begin prioritizing what is important in a new home. As you dig into these areas, you should also take inventory of things you have or need for your future place. This will help you feel organized and prepared to set up your new house in an orderly fashion. Who doesn't love being organized as they begin the journey into their new home?
Once you've sorted items throughout your house, it's time to begin what many people dread most in the moving process: packing. The best advice I can give is to pack methodically and over time. We all know packing up a home that's been well lived in can be stressful, but remember: give yourself enough time so you don't feel rushed. Typically, when people rush and load up last-minute, they forget where things are placed, leading to unnecessary added stress. As you pack, make sure that boxes are labeled with their designated locations in your new home. Also, taking your time to pack will allow you to keep track of valuables to ensure that they do not get lost. Who hasn't lost something they really like in a move? That's why it's important to label your boxes, take your time packing them up, and organize them by room in your new place.
Now that you've gone through your items, disposed of the objects you do not need, and packed your belongings in a strategic and organized manner, get that stuff ready to be transferred via your preferred method of moving. There are many ways for people to relocate their possessions, and picking the right option depends on your budget and how you want to move your items. For in-stance, you can have a POD delivered to your current residence and have it taken to your new home when moving day arrives; the nice thing about this method is that the POD will be stored for you, and delivered to your new residence. However, this can get pricey, so it's important to think about the budget and timeframe of your move. You could also rent a truck and load your belongings yourself. A great new feature with companies like U-Haul is that movers are available for hire as an add-on to your truck rental. This is convenient if you don't have family or friends who are able to help, or if you are moving your items on your own. Again, anything you add to a basic service will increase the overall cost, so it's important to consider your budget. Another option is to hire a professional moving company. In addition to their packing expertise, they are equipped with the proper tools needed to ensure a safe, timely, and efficient moving experience. There are countless options available to help you and your family move into your new home, and these are just a few suggestions that have been successful for people.
When moving into a new space, prepare, give yourself plenty of time, and be methodical. If you follow these tactics, the process will be inherently less stressful and much more enjoyable.
Jonathan Daniel
Realtor with Kaleidoscope Realty Group