Simple Holiday Nibbles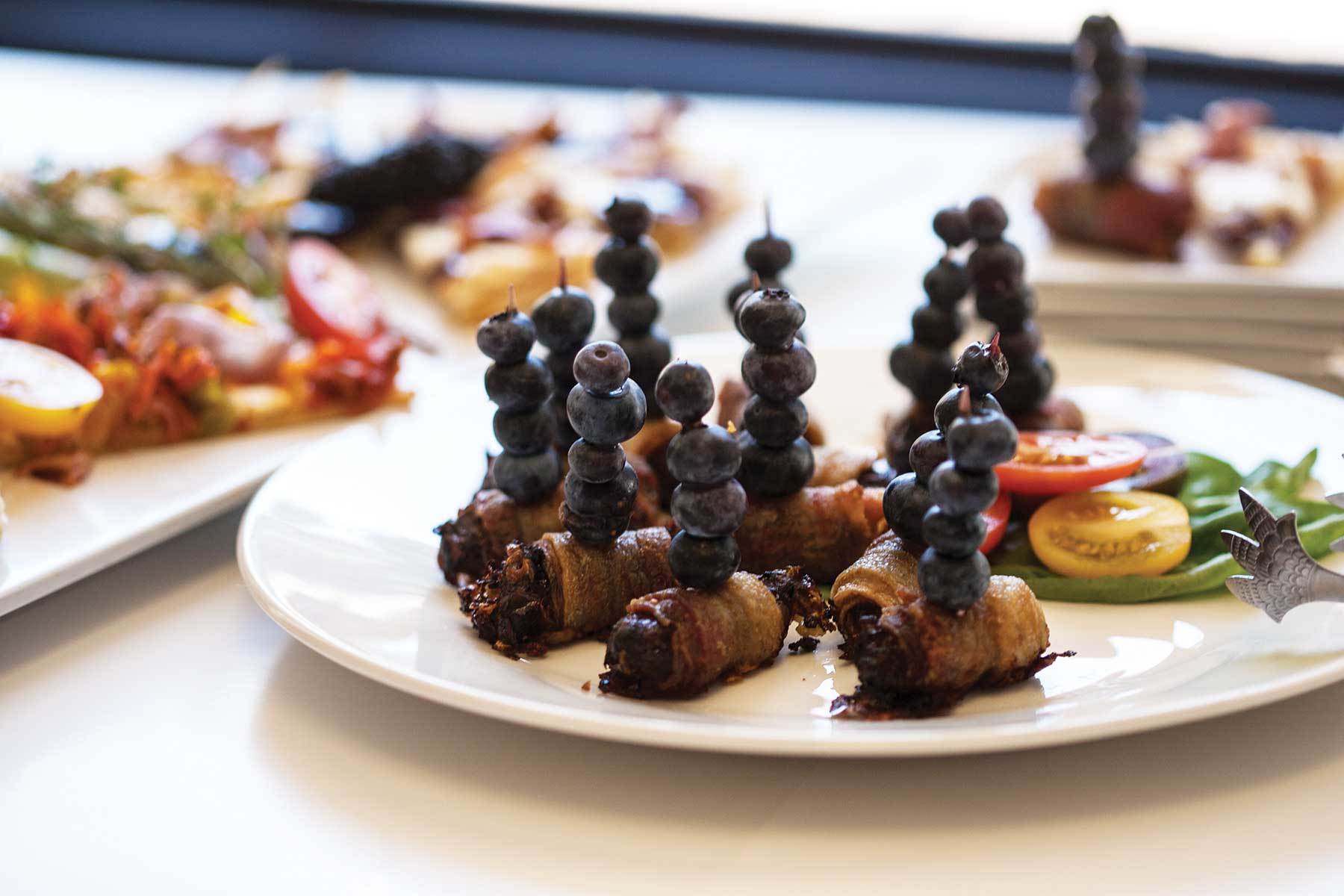 We all look forward to this time of year – the air has a crisp edge, the nights are turning cooler, comfy sweaters and scarves are a mainstay, and friends and family gather together to celebrate ... and eat. If you love to cook, this may be your favorite time of year! It's time to get out that dog-eared family cookbook or break out those stained and well-used recipe cards. What delights you have in store for your guests – all the family favorites like Grandma Audrey's stuffing, Aunt Nadine's corn pudding, and even Grandpa Mert's secret recipe sugar cookies … all of them made with extra love. After all, it is the extra love that makes them taste so great!
When the big day of celebration comes, the warmth of the oven fills the kitchen, the aroma of cooking permeates your home, and you get to look like a star to your guests. In addition to those legendary dishes, why not roll out a couple of new favorites that just might become your namesake someday? This year, skip the Internet search for something new and fun and try out these trustworthy and oh-so-delicious hors d'oeuvres recipes. They will surely get your guests' taste buds singing with delight and leave them begging you for the recipe.
Blue Cheese-Stuffed Bacon-Wrapped Dates
Makes 30
– 30 pitted dates
– 1/4 to 1/3 cup blue cheese, crumbled
– 15 strips of bacon, cut in half
– Blueberries and toothpicks (for garnish)
Preheat oven to 375 degrees. Thoroughly clean your countertop or tabletop. While the surface is still damp, lay down a long sheet of plastic cling wrap (this makes for super easy clean up). Lay the strips of bacon in a line on top of the plastic wrap. Meanwhile, prepare the dates to be stuffed by cutting each from end to end, revealing the center cavity where the seed had been. If there are any stray seeds or hard ends, remove them at this time. Stuff each of the dates with blue cheese to completely fill the center cavity.
After all of the dates are stuffed, place them on a sheet pan lined with parchment paper while you finish preparing the bacon. Once the bacon has warmed up slightly, stretch out the strips of bacon by using a "petting" motion from end to end. This will allow each date to be wrapped up several times with one half strip of bacon.
After all of the bacon has been stretched out, place a date on the end of each strip. Completely roll the date up in the strip of bacon and place seam-side down on the parchment-lined cookie sheet. Bake for 10-15 minutes, or until the bacon is crisp on the outside.
For serving, place a toothpick in the top of each date and garnish by sliding blueberries onto the toothpick. Serve warm.
Simple Puff Pastry Tarts
Makes about 12 tarts
– Puff pastry sheets
– Mascarpone cheese
Varieties:
– Roasted veggie (see secondary recipe for ingredients)
– Blackberry and bacon (you will need blackberry jam and chopped, cooked bacon)
Preheat oven to 350 degrees. Unfold the puff pastry sheets and cut into desired shapes (rectangular works great). Place the dough shapes on a parchment-lined cookie sheet. Using a fork, poke holes in several places on each piece of pastry, then place another cookie sheet on top. This will let the dough cook, but keep it from rising too much. Bake for 15-20 minutes, or until golden brown. Let cool.
After dough pieces have cooled, dollop teaspoons of Marscapone cheese on top, spaced about an inch apart. For the roasted veggie version, simply sprinkle on a thin layer of roasted vegetables (don't use too much or they won't heat through). For the blackberry and bacon tart option, spoon blackberry jam in between the dollops of Marscapone and sprinkle with finely chopped, cooked bacon. Place them back in the oven and cook for an ad-
ditional 10-15 minutes or until the cheese has melted and the tarts
are warmed through.
For a little extra flair, drizzle a tad of Sriracha on the tops for a small kick of heat. Cut the shapes into smaller pieces, if desired. Serve warm or at room temperature.
Roasted Vegetables
Makes about 8 cups
– 4 cups carrots, julienned
– 8 cups mushrooms, sliced
– 4 cups colored bell peppers, julienned
– 4 cups red onions, sliced
– Olive oil
– Salt and pepper
Preheat oven to 350 degrees. Separately toss each vegetable with a bit of olive oil (enough to make the veggie glisten), then place each on a foil-lined sheet pan and sprinkle with salt and pepper. This is to keep all of the vegetables separate for garnish purposes, or mix all together and spread out over two sheet pans. Roast vegetables in the oven, checking every 15 minutes for the first 45 minutes, stirring every time. Then, check every 5 minutes until the vegetables are reduced in volume by half (probably another 15 minutes).
Recipes provided by Chef Mario Huante.
Photos by Lee Photo Art.
Holly Hopkins
Holly has spent many years working with food, starting off at her Grandma's elbow, making wedding cakes and cookies galore. Since then, she has been a manager and business owner and is thrilled to be combining her passions for high quality food and superior customer service at Chef Mario's.