Simmer Up Some Cozy Fun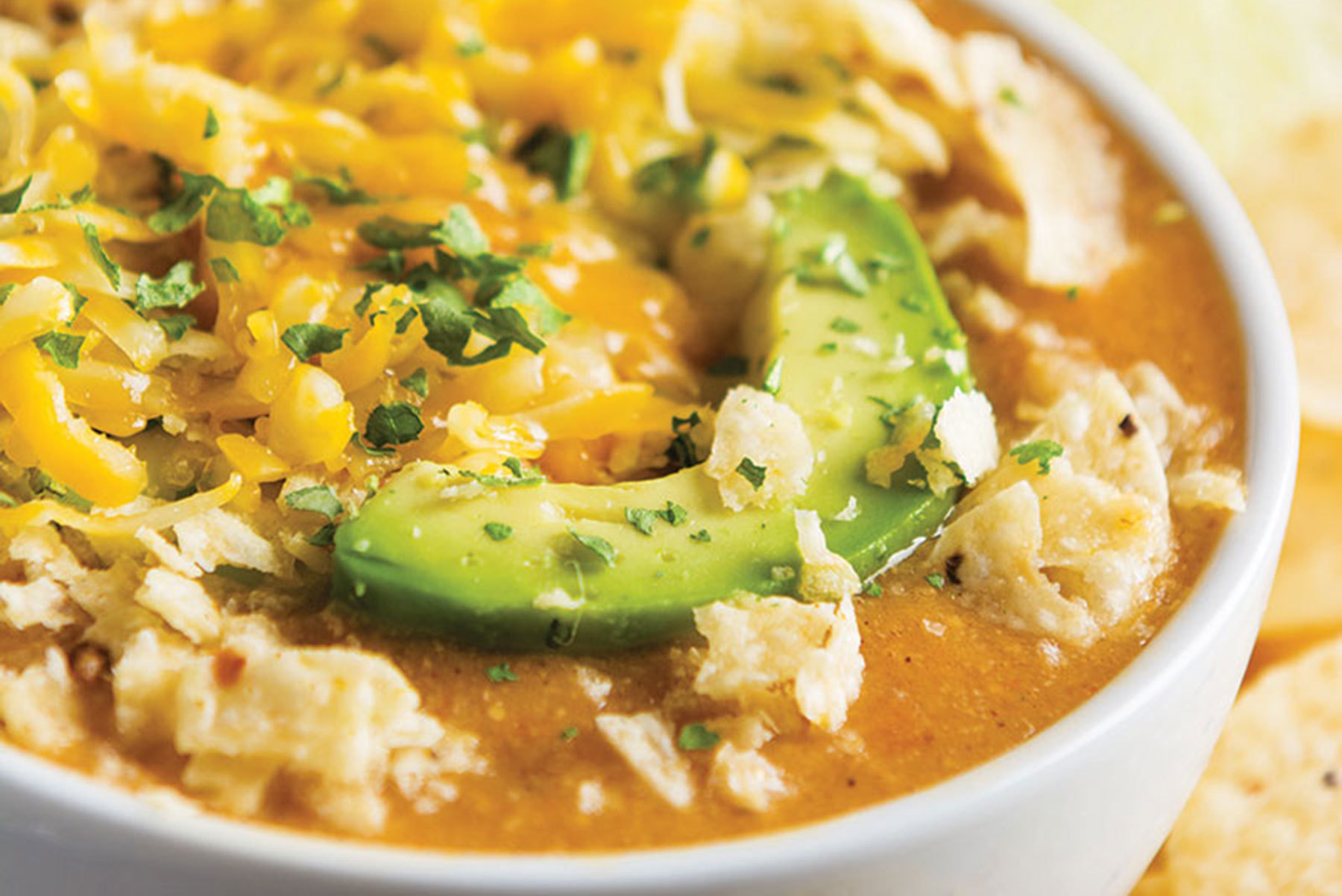 Now that the winter chill has taken up residency, at least for the next couple of months, it's time to reach deep into your arsenal of all things warm and cozy and find a way to survive until the spring thaw. There's no better way to bring comfort to your soul than fighting off the winter doldrums with a warm oven and something yummy bubbling on the stove. The wind blowing hard and cold provides a good excuse to spend a day with your family indoors to reconnect. Why not plan a day to cook, play, and share together?
Start by getting the family together to plan the day. Pick one when there is no hockey or basketball, birthday parties, or ballet practice ... just a day when you can be together as a family and have a ball. Make a list of what you want to do – favorite foods you want to make, movies you want to watch, and games you want to play. Get your grocery list together and shop ahead of time. Once you wake up, it's full steam ahead!
My family likes to start with a great breakfast, complete with all the yummies we don't have time to make during our hectic weeks. French toast with homemade fruit syrup accompanied by thick sliced bacon and country sausage is a huge hit at our house. Go all out and freshly squeeze the orange juice – your kids will have a blast and it is such a special treat. Add a splash of champagne for Mom and Dad and it's practically a holiday!
Once the dishes are cleared, it's time to get busy. Everyone should have a job for each dish you are making, and be sure to rotate tasks so that each of the kids feels that he or she is doing something important. We like to start with the dishes that have the longest preparation and cooking time. Our favorite is spaghetti sauce and lasagna. We start by making a huge pot of sauce and adding cooked ground beef to half of it in order to prepare the perfect lasagna. If you have little ones, making homemade meatballs is a great project for their little hands. Mix up your favorite recipe and let them go to town rolling them up – don't worry if they're not perfectly shaped ... no matter their form, they'll still be delicious. Chicken enchiladas or baked ziti are other delicious dishes that even the pickiest child will devour. Assembling the casseroles is a great family activity, and since they take so much time, you'll get more bang for your buck by making three or four for the freezer – you'll be rewarded on a future busy weeknight with something to just pop in the oven that is oh so delicious.
Other great stovetop treats are chili, red beans and rice, and good old-fashioned soups (see the recipe at the end for one of my all-time favorites – chicken enchilada). I suggest going ahead and making a double or triple batch, as all freeze beautifully and will be welcome weeknight options when you don't have a lot of time to prepare a meal. If you plan it right, you'll have a pot ready to serve right around lunchtime – maybe alphabet or chicken noodle soup. Be sure to mix in plenty of fun treats throughout the process to keep everyone interested and provide a little sustenance for the sweet tooth along the way. Freshly made cookies are great little nibbles that will keep everyone close to the kitchen and helping throughout the day.
Don't limit yourself to made-ahead dinners – made-ahead breakfasts are also great timesavers and are perfect for those hectic mornings when you're all running a tad late. My children love it when I can offer them a selection of breakfast muffins from the freezer. A quick pop in the microwave and the very best blueberry, pumpkin, and banana muffins are a mere 30 seconds away from warming their tummies on a cold winter morning. Muffins are also great treats for your kids to make together. Older children can help read the recipe and measure while the younger ones mix and fill the pans. It's a great opportunity to promote a little teamwork. So be sure to allow some time on your family fun day to whip up a batch or two – their bellies will thank you.
While you are busy in the kitchen, take some time to think of those around you who might enjoy a homemade meal for no reason at all. A busy mother or a favorite neighbor would be very touched to receive such a thoughtful surprise. You might just encourage them to pay it forward for someone else (hey, wasn't that one of your resolutions this year?). Making an extra casserole or an additional pot of chili just may warm someone's tummy this winter, as well as their heart.
To perfectly top off the day with your loved ones, pop one of the yummy masterpieces you created together in the oven. While it's cooking, mix up some homemade hot chocolate or warm apple cider and a big bowl of popcorn. Gather together for a fun game, puzzle, or a favorite movie and enjoy the warmth you've created with the ones you love the most. Suddenly, winter doesn't seem so cold!
Chicken Enchilada Soup
– 1 medium yellow onion, chopped
– 2 tablespoons vegetable oil
– 2 cups chicken broth
– 1 can diced tomatoes and green chilies
– 1 can black beans, drained and rinsed
– 2 cups frozen corn kernels
– 1 can red enchilada sauce
– 1 tablespoon chili powder
– 1 teaspoon ground cumin
– ½ teaspoon salt
– 2 cups shredded cooked chicken
Heat vegetable oil in a large pot. Sauté the onion until soft, about 5 minutes. Add all remaining ingredients except chicken and bring to a boil. Reduce heat and simmer about 20 minutes. Stir in chicken and simmer about 5-10 more minutes.
Serving suggestion: Top with a slice of avocado, shredded cheese, tortilla strips, and a dollop of sour cream.
Stacey Moritz
Owner of The Lemon Tree Cafe, located at 113 S. White St. in Downtown Wake Forest, offering freshly prepared salads, pastas, soups, and take-away fare.