Shhhh!
10 Best-Kept Secrets For Selling Your Home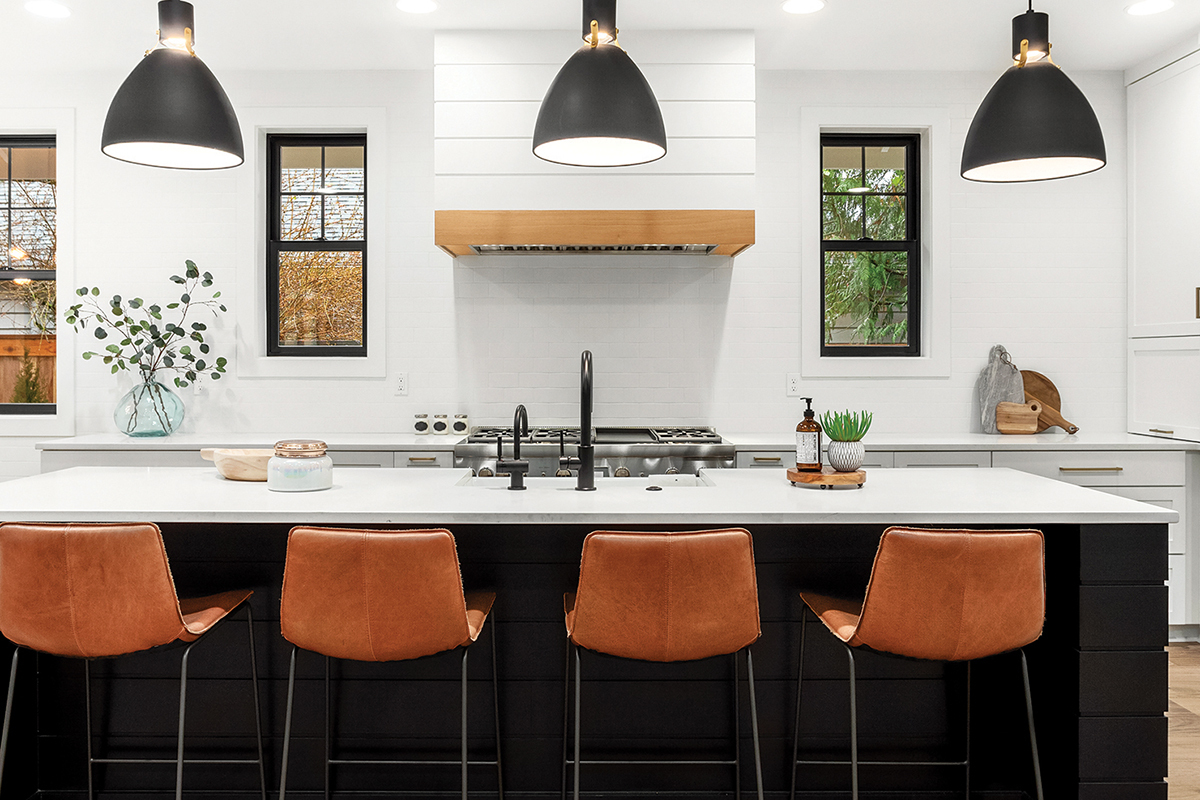 When it comes to selling your home, knowing the secrets of selling is half the battle. With years of experience as a local realtor, I'm privy to these secrets – and I'm here to let you in on them, while sharing some home selling tips and tricks to help make this process a smooth and successful one.
10. CURB APPEAL: Break out the power washer and new mulch – it's time to spruce up the front of your home. When prospective buyers glance at your house online for the first time, it needs to pop off the screen. That first impression starts well before someone ever steps foot onto your property. A freshly painted mailbox, new exterior light fixtures, and a nicely manicured lawn can make a huge difference in how your home appears online and in-person. In addition, take the time to store your trash bins and any other clutter away from the front of your home as well.
9. INVEST IN THE KITCHEN: Just because you're putting your house on the market doesn't mean you need to do a complete remodel. With that said, if you are going to update an area of your home, pay attention to the kitchen. This is where you are most likely to see a return on investment. According to HGTV.com, kitchens are the place where you are likely to get approximately 85% of your money back when doing a proper remodel.
8. BE ABLE TO CLOSE YOUR CLOSETS: Gone are the days of shoving everything in a closet and barely being able to close the door before a showing. Actually, a great tip is keeping a closet only half full so prospective buyers can visualize the additional storage space the home has when they are looking in it. Yes – this secret is out … people really do open closets when exploring a home. Don't you?
7. LET THERE BE LIGHT: Turn the lights on before showings – but first, make sure they all work. This is also a good time to ensure that all of the lights in a light fixture match and are clean of cobwebs and dust. On the topic of lights, opening the curtains and blinds will also give the feeling that a room is more spacious. Just make sure the windows are clean.
6. THE PRICE IS RIGHT: Realtors' strategies will help ensure that your home is priced correctly, competitively, and for an amount that will get the most eyes on it as possible. There are specific pricing strategies that allow for all of these. An up-to-date pricing strategy, along with a modern marketing plan, will likely have your home sold in minimal days. A poor pricing strategy will either have your home sitting on the market, turning the listing stale, or could leave money on the table.
5. DON'T GET PERSONAL: We've all heard the tip recommending the removal of family photos from walls, shelves, tables, etc. – and that is still true, as doing so helps a prospective buyer picture their personal items in a space, not yours. And don't forget to remove items for your family pets. While your family dog may be the sweetest pup in the world, someone searching for their new home may not be able to fully imagine themselves in the home with the toys (and scent) of Fido when they come through the front door.
4. STAGING TO SELL: I personally stage each of our listings in order to allow home buyers the ability to feel like they can live in that particular house. I add specific pieces of art, welcoming décor items, pops of color, and more that help with professional photographs, as well as grab the eye of prospective homeowners as soon as they come through the doors. I also rearrange furniture if need be, in order to show a room's full potential and help maximize its floor plan.
3. CLEAN IT UP: Consider hiring a professional cleaning company for a good deep clean prior to showings beginning. This will give you a clean slate and help you to stay on top of maintaining your home's cleanliness for when showings begin. Which brings me to #2 ...
2. SHOW READY: Once your home is listed, in this current hot real estate market you need to be ready for house showings at a moment's notice. I advise my clients to not cancel showing requests if they are serious about selling. It may be a good idea to escape on a mini getaway for the first weekend that your home hits the market so you don't have to worry about coming and going frequently. To help eliminate the stress of last-minute showing scheduling, make sure no dishes remain in the sink, consider storing a portable bin of toiletries under your sink for quick bathroom tidying, keep laundry from piling up, sweep and vacuum each evening, etc.
1. KNOW YOUR MOTIVATION AND DON'T FORGET IT: Selling a home can be stressful and reminding yourself of your motivation for selling is so important. It will all be worth it!
Allison Caudle Abbott
Owner and broker-in-charge of Southern Lux Living, serving buyers and sellers throughout the Triangle.