Seasonal Selling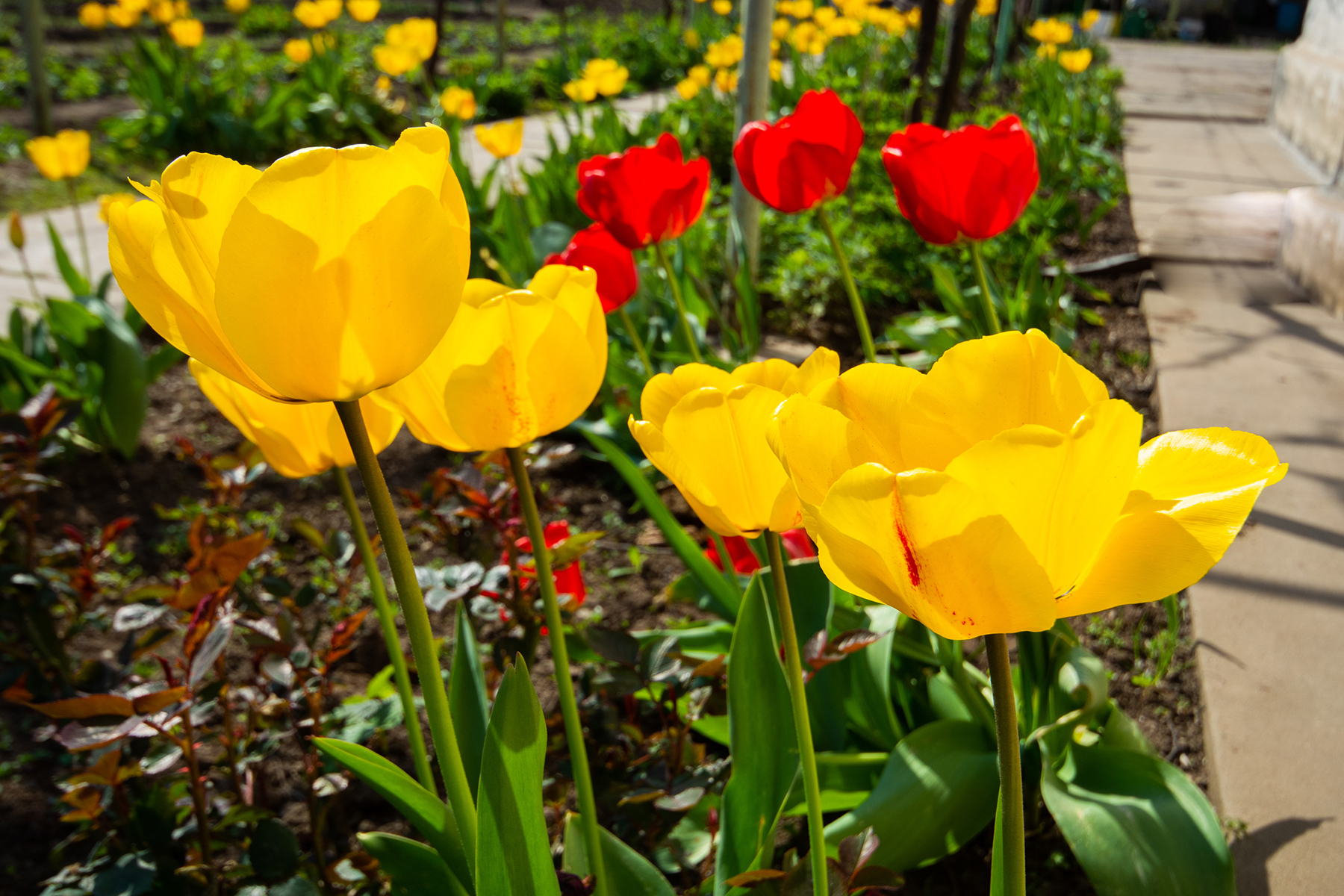 Springtime is a great time to sell your home. Potential buyers have come out of winter hibernation and are ready to pur-chase a new property. If you're planning on selling your home this spring, a little effort can go a long way to help you do so quickly and efficiently. Here are four tips to help you sell your home this season.
1. Get your home's exterior in tip-top shape: Potential buyers will often make up their minds about your home before they even step foot inside. The first thing they see when they pull up to your house is its exterior. Make sure you give them a good impression by sprucing up your home's curb appeal. Power wash your siding, paint any faded surfaces, clear the rain gutters, break out the lawn mower, trim and prune overgrown shrubs and trees, clear away dirt and debris from walkways and driveways, lay down fresh mulch, and plant vibrant flowers for bright pops of color in your plant beds. Add additional colorful plants and flowers and throw pillows to your front porch to add a bit of warmth and happiness to the area. Make sure your front door is in pristine condition. Wipe away cobwebs and dust, and consider a fresh coat of paint to eliminate any scratches. Display a welcome mat in front of it and a spring wreath on it for an inviting vibe. Inside, add a fresh coat of neutral colored paint to your walls – this will also help to create a clean, inviting atmosphere for those prospective buyers. Update light fixtures for a renewed look. And don't forget to clean your windows – both inside and out.
2. Declutter and clean every room: Decluttering is essential if you want buyers to appreciate the space in each room. When viewing your home, you want potential buyers to be able to imagine themselves living there, and that can be hard to do when every surface is covered in stuff. So go through each room and get rid of any clutter. Donate items you don't use anymore and put personal items away. Start with one room at a time and clean out anything that isn't necessary – furniture, knick-knacks, mismatched dishes, junk drawers, even old clothes. The goal should be to make each room look spacious yet cozy so that people can easily envision themselves living there comfortably. And don't forget to clean out the closets, attic, and garage. Buyers want to see the storage space available in homes, and a full closet, attic, and/or garage can make it feel like yours has limited storage options. After decluttering, dust and deep clean every shelf, cabinet, storage space, etc. And don't forget ceiling fans and baseboards. Polish hardwoods so their years of wear and tear aren't as noticeable.
3. Price your home right: In order for your home to sell quickly, you need to price it right. With your real estate agent, look at recent comparable sales in your area and price accordingly. Many agents are happy to provide a comparable market analysis on your house which will leave you with a suggested price range dependent on additional factors of your specific home, such as upgrades, its condition, and your motivation for selling. Keep in mind that if you price too high, buyers will move on. And if you price too low, you'll end up leaving money on the table. Work together to come up with a competitive asking price.
4. Hire a real estate professional: Even if you are experienced in real estate yourself, selling your home can be a daunting and emotional task. With a shifting market comes different language, options, and negotiating skills needed than what you experienced when you previously sold or purchased a house. There's also a lot of paperwork involved, and properly marketing your home can be time-consuming. Save yourself the headache and appoint an experienced local real estate professional who has experienced a shifting market and can help guide you.
Year after year, spring is one of the best home selling seasons. By remembering these four tips – getting get your home in tip-top shape, decluttering and cleaning every room, pricing your home right, and hiring a real estate professional – you should have no problem getting your house sold quickly this season.
Allison Caudle Abbott
Owner and broker-in-charge of Southern Lux Living, serving buyers and sellers throughout the Triangle.