Seasonal Selling
How To Get Your Home Ready For A Fall Sale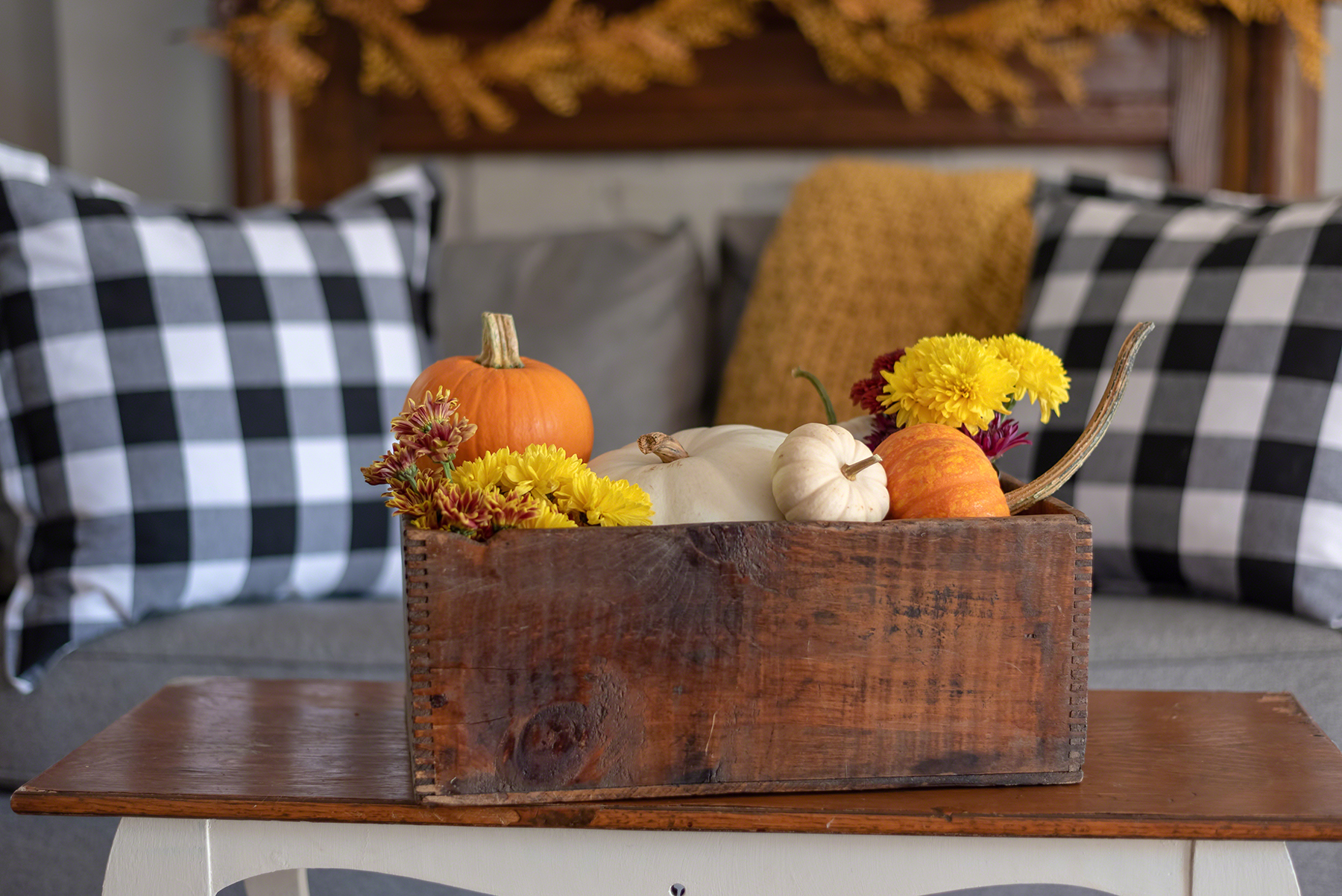 Pumpkin spice, apple pies, the Thanksgiving feast, and festive holiday decor. All true signs that the fall and holiday months are here! As the leaves change color and the days get shorter, it's time to start thinking about how to prepare your house if you're planning on selling it this season.
There are many benefits to selling your home during the fall and holiday season. One of the biggest advantages is that buyers are usually serious about making a purchase. They're not just looking for a place to live – they're looking for a home to buy before the end of the year. This means that you're more likely to receive offers from qualified buyers who are ready to close on a deal.
Another benefit of selling right now is that there's less competition. Many homeowners wait until spring to sell their houses, so you'll have less competition from other sellers if you list now. This gives you a great opportunity to stand out and attract buyers who are specifically looking for homes in the fall and winter months.
Ready to list your home? Here are some tips for preparing your house for the real estate market in the fall and holiday season.
1. Spruce up your curb appeal. In the fall, potential buyers will be looking at your house with an eye towards cozying up for the winter. Make sure your landscaping is tidy and welcoming, and consider adding some colorful seasonal touches to your porch. Fall is also a great time to give your home's exterior a fresh coat of paint or to power wash the siding. You'll also want to make sure your gutters are clear. In the holiday season, dress up your home with some tasteful lights and decorations to get buyers in a festive mood.
2. Keep it warm and cozy. When potential buyers come to see your house, you want them to feel immediately at ease. In the fall and winter months, this means making sure your house is warm and hospitable. Turn on the heat before showings and light a fire in the fireplace if you have one. You may also want to bake cookies or brew some apple cider to make the place smell extra inviting. Give each room a good cleaning and declutter as much as possible. This will help buyers see your home's full potential and make it easier for them to envision themselves living there. You may also want to consider hiring a professional home staging company to help you show off your space in the best light possible. Make sure the interior of your home is decorated for the season. This doesn't mean going overboard with holiday decor, but adding a few festive touches here and there can make your home feel warm and inviting during showings (and allow you to still enjoy your decorated home for the holidays).
3. Make any necessary repairs. Before putting your house on the market, it's important to take care of any outstanding repairs or maintenance issues. This will help your house show better and avoid any last-minute problems that could scuttle a sale. In addition, make sure all your light bulbs are working, your doors and windows are clean, and your carpets are vacuumed. These small details can make a big impression on potential buyers and help them see your home as move-in ready.
4. Highlight your home's best features. In the fall and winter months, potential buyers are likely to be focused on comfort and coziness. Make sure your home highlights its best features with this in mind. If you have a great kitchen, make sure it's clean and well-lit for showings. If you have a cozy living room, make sure it's tidy and inviting. Outdoor space is still important to people viewing homes in the fall months and holiday season, so be sure to keep these areas free of leaves, and add pops of color with throw pillows, blankets, and seasonal flowers or plants.
5. Hire a professional. If you're not sure about any of the aforementioned steps, or if you just want some extra help, consider hiring a professional. A local, experienced real estate agent can provide incredibly valuable guidance and assistance throughout the selling process.
With a little extra effort this season, you can make your house feel like home to prospective buyers – and hopefully let you close out the year with a sale!
Allison Caudle Abbott
Owner and broker-in-charge of Southern Lux Living, serving buyers and sellers throughout the Triangle.