Seasonal Decorating
A Journey Of Tradition And Transformation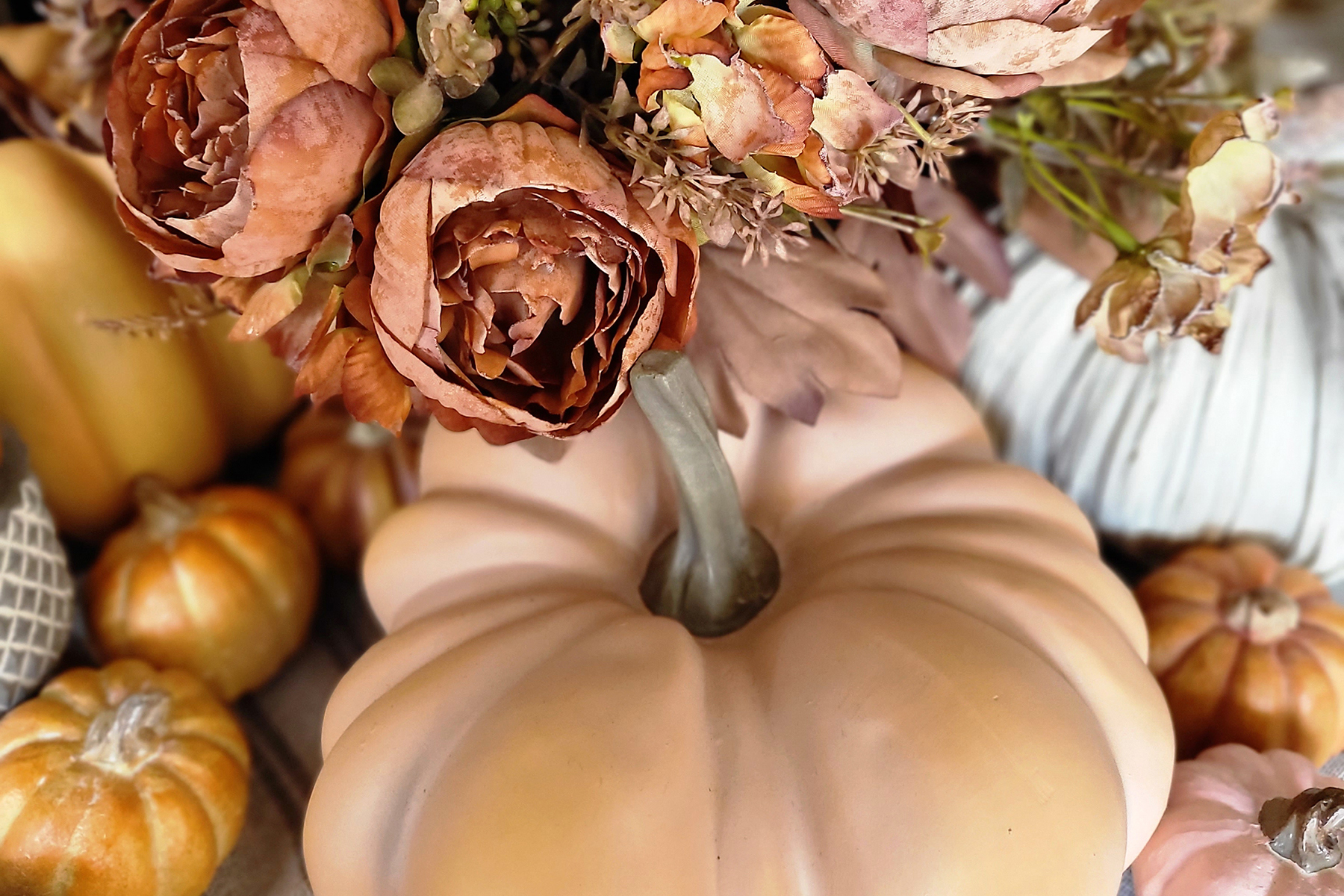 As the warmth of summer gives way to the crisp embrace of autumn, the world undergoes a magical change. Leaves begin their gradual transformation, displaying a dazzling array of reds, oranges, and yellows, and the air takes on a gentle chill. The arrival of fall brings forth a unique opportunity to infuse your living space with the essence of the changing seasons, guiding you from the rich hues of fall to the enchantment of Christmas. This journey of seasonal decorating is a wonderful way to celebrate the rhythms of nature and welcome a sense of coziness and festivity into your home.
Fall's arrival beckons with its rich, warm, and inviting color palette. Deep oranges, rustic reds, and earthy browns become the stars of the décor show. By welcoming these autumnal hues into your home, you can create a cozy and inviting ambiance that resonates with the spirit of the season.
Kick off your fall decorating journey by focusing on key areas of your space. For instance, a rustic centerpiece adorned with pumpkins, gourds, and dried corn cobs can take center stage on your dining table, setting the tone for intimate holiday family gatherings. The mantel, a focal point of comfort, comes alive when topped with a wreath made of dried leaves, pinecones, and a touch of burlap – a rustic touch that captures the essence of fall.
Incorporating textiles that exude warmth is another excellent way to enhance your fall décor. Swap out light and airy summer curtains for heavier drapes in warm, earthy tones. Plush throw blankets and cushions in rich textures like faux fur or chunky knits invite your family and guests to snuggle up and enjoy the season's comforts. Scented candles immersed with the fragrances of cinnamon, cloves, and nutmeg can further enhance the sensory experience, enveloping your space in soothing fall scents.
As Thanksgiving approaches, build on your autumnal canvas by adding elegant touches that reflect gratitude and togetherness. Create a beautiful centerpiece using a mix of mini pumpkins, fresh herbs, and seasonal blooms. Accentuate your dining table with charming place settings and incorporate metallic elements like gold or copper candle holders for a touch of sophistication. A rustic sign displaying the thankful sentiments of the season hung above your fireplace will create a heartwarming focal point.
As fall yields to winter, the holiday season approaches with a sense of wonder and excitement. The transition to Christmas décor is a beautiful journey that allows you to build upon the warmth of autumn and seamlessly weave in the magic of the holidays.
Begin by gradually mingling evergreen elements into your existing fall décor. Replace pumpkins with poinsettias and holly branches, intertwining festivity to your space. Your fall wreath can gracefully evolve into a Christmas wreath with the introduction of twinkling lights and a few festive ornaments. This subtle transition maintains the cozy ambiance while subtly preparing your home for the joyous festivities ahead.
When the time comes to fully embrace the spirit of Christmas, select a color scheme that reflects your personal style and the ambiance you wish to create. Whether you opt for the classic red and green or prefer a more modern palette of metallics and pastels, your choices will set the tone for a magical holiday experience.
Of course, the Christmas tree takes center stage when it comes to holiday decorating. Choose one that suits your space, whether it's a majestic fir that graces your living room or a faux tabletop tree that adds charm to a cozy corner. Begin the tree-trimming tradition by stringing twinkling lights that cast a warm and inviting glow, then layer on ornaments that mirror your chosen palette and personal interests. Whether cherished heirlooms passed down through generations or handcrafted creations, each ornament contributes to the story of your holiday celebrations.
Extend the enchantment of Christmas throughout your home by incorporating garlands along staircases, mantels, and entryways. Weave in twinkling lights, ribbons, and small ornaments for an extra touch of magic. And let's not forget the beloved tradition of stockings hung with care – these timeless decorations hold a special place in our hearts and fill any space with a sense of anticipation and tradition.
There's a unique joy in infusing your space with handmade and personal touches. The holiday season is a perfect time to embark on DIY projects that reflect your creativity and add a unique touch to your decor. From handcrafted ornaments to photo-adorned DIY wreaths, these creations deepen the sentimental value of your seasonal decorations.
Embracing the warmth of fall hues and seamlessly transitioning to the enchantment of Christmas magic is a delightful endeavor that allows you to fill your living space with a sense of wonder, tradition, and personal expression. Through the careful curation of colors, textures, and cherished decorations, your home becomes a canvas that tells the story of each passing season and the memories it holds.
Miriam Grueneich
Owner of archer + pratt, which offers locally handmade goods.