Scents Of Summer
Keep Your Home Smelling Fresh All Season Long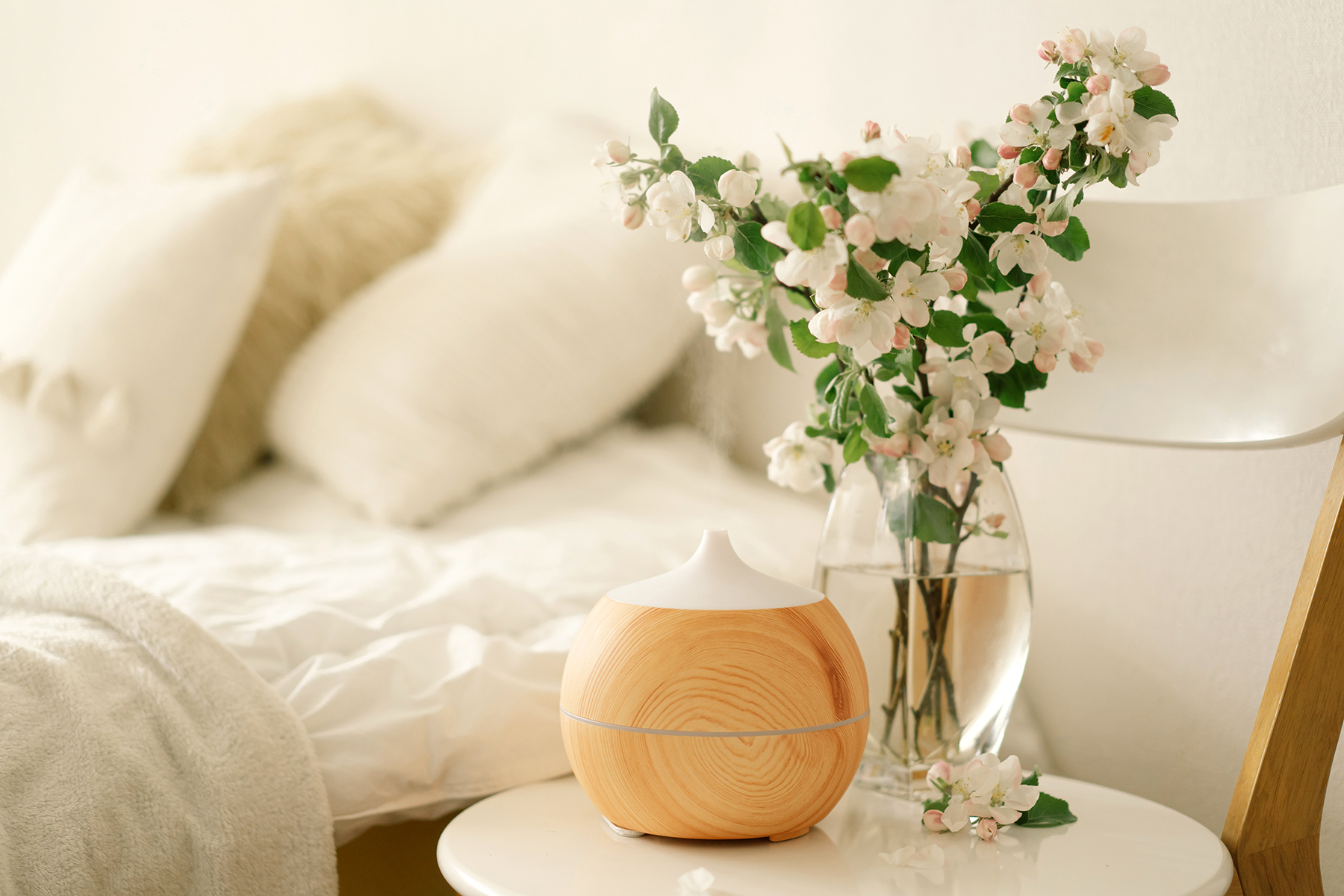 Summer in North Carolina means sweltering days and sticky nights. Your inclination is to escape the heat and humidity and to spend those days and nights inside with the A/C cranking. However, sometimes this time indoors means suffering with musty odors – summer smells that are caused by moisture buildup. But all is not lost – you can freshen the air in your home and enjoy a "scent"sational space all season long.
There are essentially two ways to control the way your home smells:
– Keep it clean and free of the bad-odor-causing elements;
– Introduce pleasing scents.
First, let's take a look at some of summer's biggest bad-odor culprits and what you can do to minimize those stinky smells.
– Air Conditioning: Great for keeping your house cool, A/C delivers a double whammy in terms of summer odors. First, it forces you to keep windows closed, trapping smells inside. Second, A/C can add odors of its own. Be sure to replace filters and have ducts cleaned professionally at least once a year.
– Laundry and Linens: Once a week is the guideline for how often to launder bed linens; it's even more important to stick to this rule during summer when human perspiration quotients are highest. Even if you don't have time to run laundry every day, at least make a practice of removing sweaty clothes, linens, and shoes from bedrooms and other living spaces to keep bad-odor levels down. The wash guideline for bath towels is every two – three uses, but if you find towels failing to dry between uses due to high humidity in summer months, wash more often to head off mold and mildew growth and be sure to run bathroom fans to minimize humidity also.
– Textiles: Anything textile-based (think window treatments, upholstery, throw pillows, blankets, and carpets) is a potential culprit for harboring bad odors in your home; so, if you didn't address these big items in your recent spring cleaning, there's still time to do so before the season's hottest weather sets in.
–Kitchen/Cooking Smells: Increase the frequency at which you remove trash and clean your garbage disposal. For the latter, a combo of ice cubes, coarse salt, and lemon juice works wonders. Be sure also to pull out and scrub the rubber safety gasket, which collects all sorts of yucky, smell-producing bits.
When it comes to adding pleasing scents to your home, certain methods – candles, incense, potpourri, commercial air and upholstery fresheners – can feel a bit much with summer's heat and humidity as a backdrop. This time of year, stick to more subtle methods, such as essential oil reeds or diffuser blends, stovetop simmer pots, and DIY room sprays, using fresh summer scent combos including lemon, lime, orange, grapefruit, berries, melons, lavender, rosemary, basil, mint, thyme, and sage. And take advantage of Mother Nature's summer bounty by displaying fresh aromatic flowers throughout your home (bonus – plants and flowers help to remove toxins from the air, making your space that much cleaner).
Todd Nelson
Owner of MaidPro of the Triangle