Say "I Do" To Your Smile
PLANNING FOR THE PERFECT WEDDING SMILE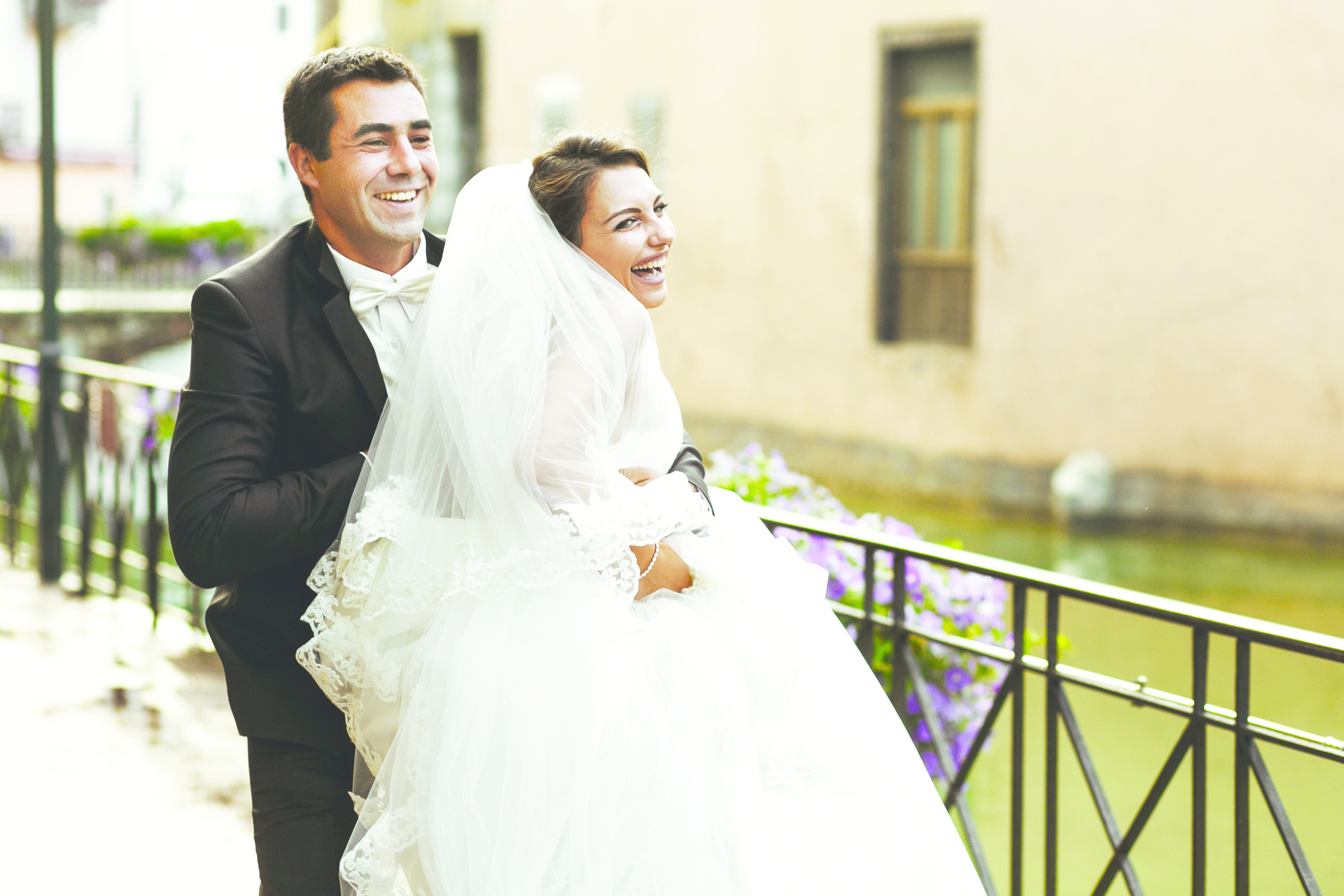 Now that spring has arrived, warm, sunny days and beautiful blooms aren't the only things back in season – so are weddings! Brides-to-be are busy making preparations for their big days to make sure that everything about their appearance is picture perfect. Even if you have found the venue, dress, jewelry, and hairstyle of your dreams, your look will not be complete unless you have a beautiful smile to match.
Your wedding is supposed to be the happiest day of your life, so don't let any self-consciousness about your teeth hold you back from smiling ear to ear. Whether you're having a long engagement or even saying "I do" just a few weeks from now, there are plenty of dental treatments available that will help your teeth shine bright and white on your big day.
ONE TO TWO YEARS IN ADVANCE
If you just recently got engaged, congratulations! In the whirlwind of excitement and planning soon to come, don't forget to put your teeth on the to-do list. If you or your fiancé have ever thought about straightening your teeth, there are excellent options for adults that don't require traditional metal braces. One of the best options is Invisalign, a series of custom-made clear aligner trays that can straighten your teeth. The BPA-free, thermoplastic material in the trays makes them both virtually invisible and comfortable to wear since you can remove them to eat. If you start this process about a year or two in advance, there is a good chance your teeth will be perfectly straight by the time you walk down the aisle, depending on the level of correction necessary.
SIX MONTHS IN ADVANCE
If you or your future husband or wife happen to be missing a tooth that needs to be replaced, try to schedule this procedure about six months in advance to allow for proper healing and ensure no unforeseen complications before your big day. While it is impossible to recreate natural teeth, dental implants come very close, and they are very comparable in look, feel, strength, and functionality.
If your teeth are intact but very discolored or misshapen, veneers are another great option to consider at this time. Usually made of porcelain, veneers are thin coverings that overlay the visible surface of one or more teeth. With a conservative procedure, less than .33mm of natural tooth has to be removed for the veneer.
TWO MONTHS IN ADVANCE
To make your teeth as sparkling white as your beautiful gown, whitening is a highly effective and popular solution that countless brides choose to hide stains and other discolorations. Two specific treatments, Zoom! and Kör, can deliver optimal and customized results – much better than at-home strips or other retail products – with little to no sensitivity.
Zoom! typically brightens patient's teeth up to eight shades in just one hour at a dentist's office, with results lasting approximately one year, depending on your genetics and habits. Zoom! also has a whitening pen that you can use in the days leading up to your wedding to touch up mild stains.
If you need a much more intensive solution, the Kör treatment can lighten teeth up to 16 shades or more. This process uses a gel that is absorbed deeply into the tooth, where it dissolves stain molecules and can even eliminate tetracycline strains, which were once impossible to remove with other treatments. Unlike many other whitening treatments, Kör is entirely permanent and does not require periodic home maintenance.
ONE WEEK IN ADVANCE
If your wedding is only about a week or so away, schedule a final dental cleaning to freshen up your smile. As always, maintain a strict dental hygiene regimen that includes brushing twice per day and flossing once per day. Doing so will ensure that you're ready for your first kiss with your new husband or wife.
After you get engaged, schedule a consultation with your local dentist to create a custom treatment plan for you and your fiancé, so that when the day of your dreams finally arrives, you both will have the confidence to show off your pearly whites to all your guests. What's more, your photographs will capture your amazing smiles, love, and happiness for many, many years to come.
Dr. Edmond Suh
Owner of Supremia Dentistry, located at 1711 S. Main St. in Wake Forest.