Savory Cheesecakes
An Appetizing Twist To Amaze Throughout The Holidays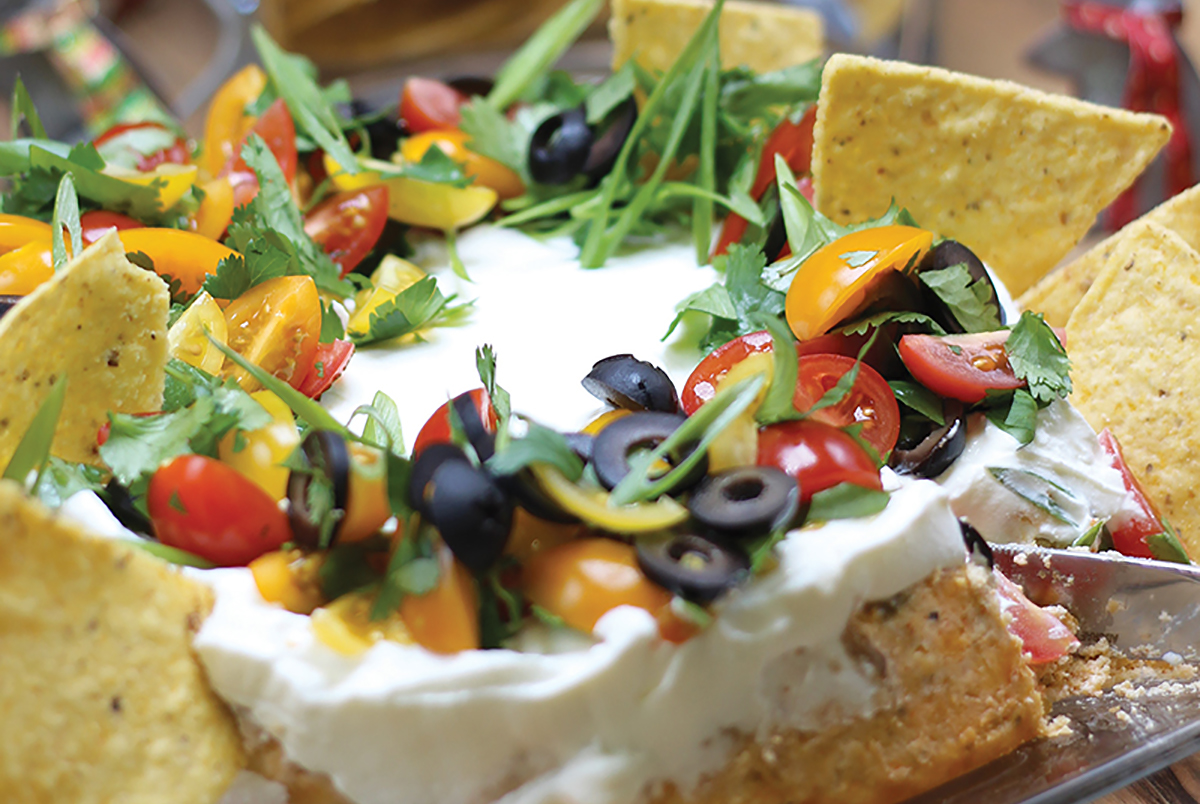 So, over the next few months your calendar has pretty much filled up. You have been invited to a couple of Thanksgiving dinners, numerous holiday gatherings, and the New Year's Eve bash you have been looking forward to for months. Not to mention the many football tailgates and that party thrown in for your dear friend who has a December birthday and just can't be forgotten. What this means is you have lots of fun ahead, but you are also in need of a spectacularly delicious and stunningly beautiful tray of tasty "whatever" that will surely dazzle your friends and family, and leave them talking about it for months to come.
Do I have the perfect thing for you! When you tell them what it is, you may get some raised eyebrows. But, after tasting it, they will be so busy going back for seconds – and probably thirds – that there will be no question about your decision on what to bring.
We have taken the sweet standard that everyone expects when they hear the word "cheesecake" and turned it on its head by employing the same base ingredients as a typical cheesecake – cream cheese and eggs. But, rather than filling it with sweet fillings and flavors, we incorporate ingredients that you would find in that bowl of tasty, but maybe not so pretty, dip. And instead of topping it with whipped cream and sweet bits, it gets a layer of luscious sour cream and is garnished with colorful veggies that speak to the delights that await the taster. Behold – the savory cheesecake! We are sharing the recipe for our best-selling cheesecake with you today … chili cheesecake.
Savory cheesecakes are delicious, surprising, and beautiful to look at, and they freeze wonderfully for later use. So spend an afternoon making several and put them away for all your planned events this fall and holiday season. You will have a readily-available stunning gem to highlight any buffet table. Just be prepared to share the recipe with everyone who has a bite.
Chili Cheesecake
Makes 5 two-pound cakes (each feeds 15-20 as an appetizer)
– 6 pounds cream cheese (soft)
– 12 eggs
– 1 cup super spice (recipe following)
– 1½ cup chiles
– 8 cups cheese (mozzarella and cheddar mix)
Place cream cheese in mixer with paddle attachment, and beat on medium speed until smooth. Add eggs 2 or 3 at a time, mixing well after each addition. Scrape mixing bowl often. Pull bowl off the mixer, add super spice, chilies, and cheese. Mix well.
Cut parchment rounds, spray bottom of an 8-inch round cake pan with nonstick spray, place parchment round on bottom, spray again, and include the sides. Add batter, tap the pan on a flat surface to spread it out, and get rid of any bubbles. Bake 15 minutes, turn, and bake 15 minutes more. The cheesecake is done when the center feels firm and springs back when you touch it.
Let cheesecake cool completely. Turn it upside-down onto a serving tray – tap the bottom of the pan to get it to release. Peel the parchment off the top. Spread a thick layer of cream cheese on just the top of the cheesecake. Leave the cheesecake layer showing on the sides. Garnish the top with sour cream, sliced cherry tomatoes, some of the green chiles, sliced black olives, scallions, and parsley or cilantro. Serve with tortilla chips for a great gluten-free delicacy.
To freeze for later use, simply un-pan the cheesecake and wrap thoroughly in plastic wrap. When ready to use, remove from the freezer and let thaw for 2-3 hours in the refrigerator. Then plate and garnish.
Chef Mario's Super Spice
– 4 tablespoons chili powder
– 4 tablespoons paprika
– 2 tablespoons ground coriander
– 2 tablespoons garlic powder
– 2 tablespoons Kosher salt
– 4 teaspoons cumin (ground)
– 2 teaspoons crushed red pepper
– 2 teaspoons black pepper
– 2 teaspoons diced oregano
Mix all ingredients together until well blended. Makes a great seasoning for meat, veggies, soup, etc.
Holly Hopkins
Holly has spent many years working with food, starting off at her Grandma's elbow, making wedding cakes and cookies galore. Since then, she has been a manager and business owner and is thrilled to be combining her passions for high quality food and superior customer service at Chef Mario's.